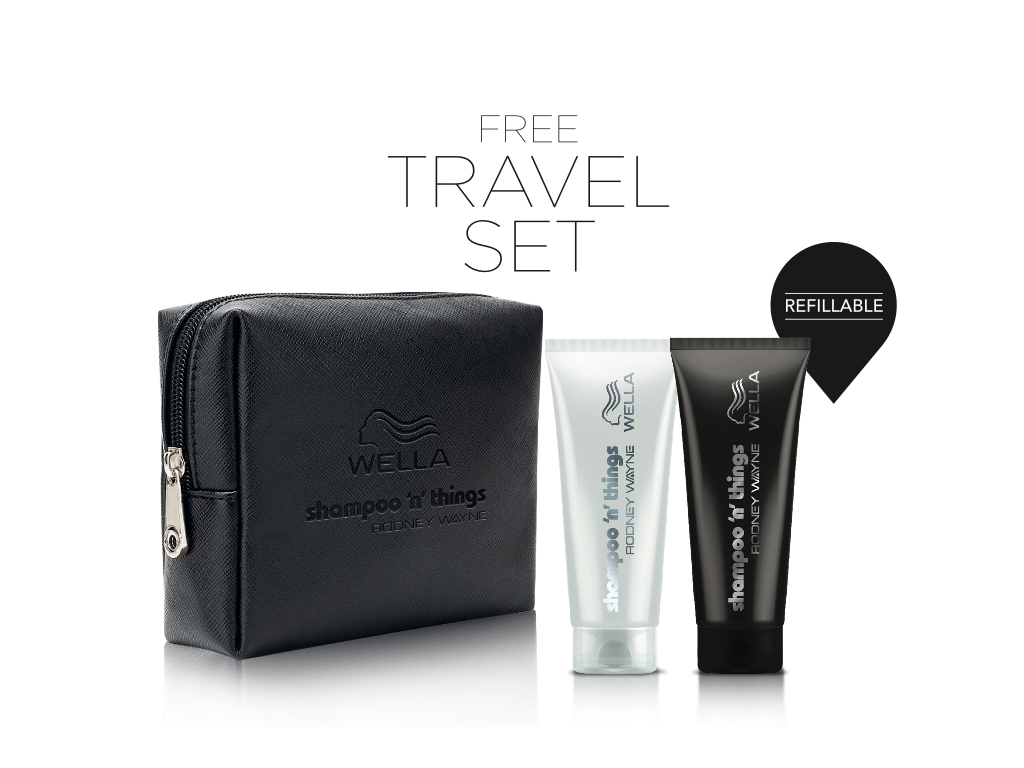 Complimentary Wella Travel Set Gift
Love to travel? The new limited edition Wella Travel Set makes it even more of a pleasure. Now you can take your favourite hair care products with you no matter what size they are. Simply buy any Wella Mother's Day Pack OR any 2 full-size Wella System Professional, Nioxin or Sebastian Professional products. Then receive the stylish Wella travel set, FREE! The travel set contains 2 refillable travel-size containers for your favourite salon-quality shampoo and conditioner. This beautiful set is exclusive to Rodney Wayne, while stocks last. Available only at selected Rodney Wayne salons or Shampoo 'n' Things stores. Or shop online here.
Rodney Wayne Rewards You
Every time you buy a product or service at a Rodney Wayne salon and every time you shop at a Shampoo 'n' Things store you can earn Rodney Wayne Rewards. They're points that can go towards your hair services and hair care products. Plus you get access to special offers and exclusive professional quality products. So visit your Rodney Wayne salon or shop at Rodney Wayne Shampoo 'n' Things now.
Please note, Rodney Wayne Rewards are not available for online sales.