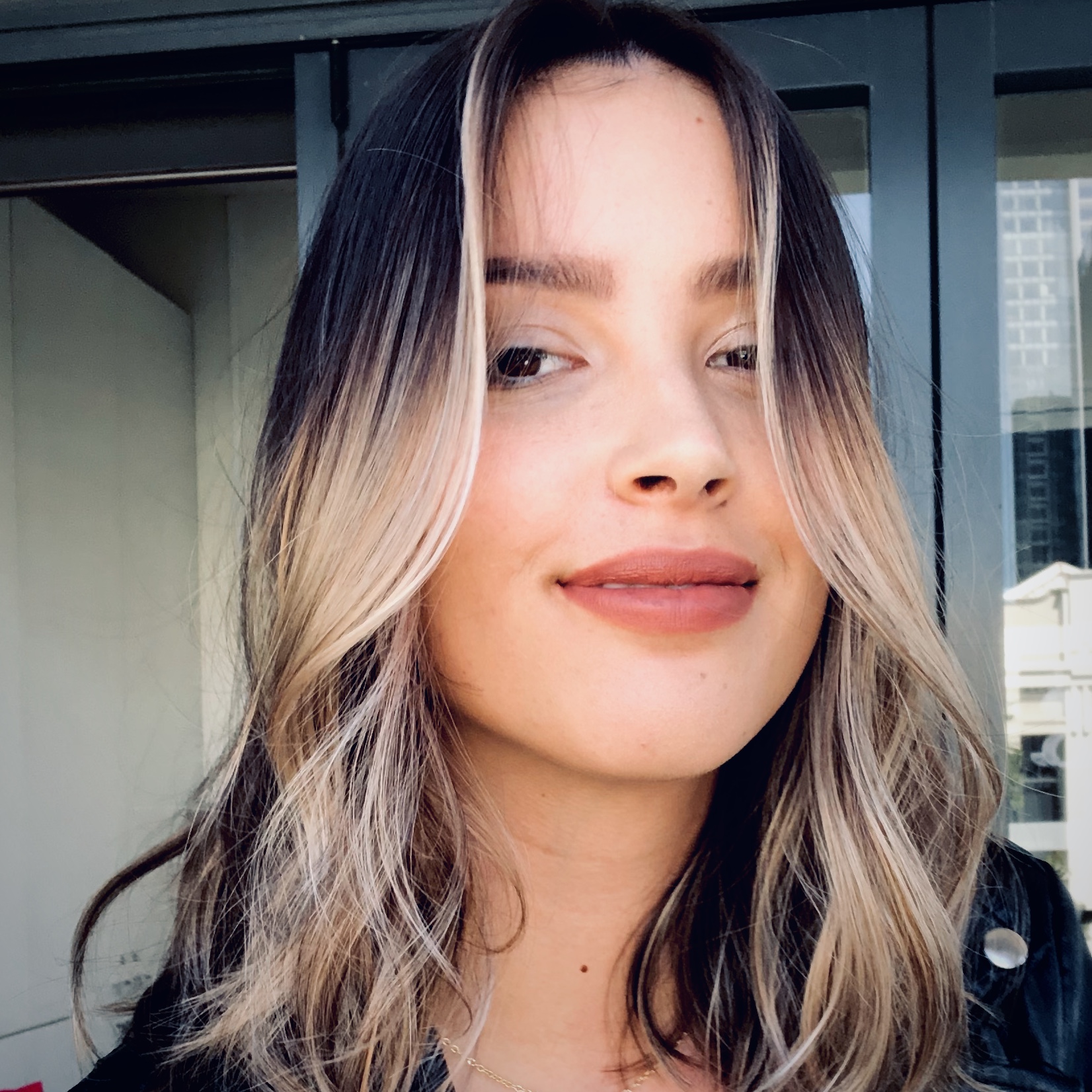 Fresh hair colour is a step up, not a cover up. It can help the world see us the way we feel and the way we want to be seen. To keep that colour shining bright, we've asked colour expert and Rodney Wayne creative and education director Newton Cook for his top three tips.
1: Hydrate 
Coloured hair needs extra hydration to prevent damage and loss of nutrients. For a rich, hydrating cleanse that delivers essential moisture without compromising your colour, Pureology Hydrate Sheer Shampoo is a great option. Teamed with Purology Hydrate Sheer Conditioner, a luxurious formula that deeply softens and nourishes colour-treated hair, your hair will have touchable softness – and extraordinary colour protection.
As well as being 100% Vegan with no sulphates, every product in this range is designed with an anti-fade complex technology, so whether your hair is fine and limp, thick and course or just a tad dry, Pureology will have something for you. These products not only leave hair with enhanced colour radiance, clients find the anti-fade complex technology gives hair a gorgeous, natural shine, helping hair to look hydrated and soft.
2: Treat Well
Colour-treated hair does need extra love. Benefits from treatments to super hydrate and smooth, as well as to protect from environmental factors such as UV damage, can be vital to keeping your colour fabulous.
Those in the know love Kérastase Elixir Ultime L'Huile Rose which smooths and nourishes coloured hair for a vibrant glossy shine while creating a gorgeous long-lasting fragrance. Not only does it enhance your colour radiance, but it also delivers days of frizz protection even in humidity, visibly reduces split ends, and creates hair that feels silky soft.
Another go-to is Pureology Colour Fanatic Multi-Tasking Leave In Spray, a lightweight mist that restores, protects and perfects, delivering a host of essential benefits to colour-treated hair. Newton suggests this is "specifically for that person who is either living the low maintenance hair life and wants a single product to do it all, for that client who doesn't want 20 products cluttering their bathroom, or for those who just can't get a brush through tangled hair. Many clients don't realise the effects sun and wind can have on the colour longevity of their hair, which is one of the issues this spray helps to tackle with its added UV Protection."
3: Style Smart 
A hot tip for helping keep your colour looking its best is the GHD Platinum+. Working at an optimum styling temperature of 185 degrees, this smart hair styler protects the integrity of your hair by predicting and responding to the needs of your hair, without compromising on style, delivering stronger hair, with more shine and more colour protection than stylers at higher temperatures. Pairing this with heat protection Hot Sets Thermal Holding Spray from Redken leaves the hair feeling shiny and sleek while protecting against colour fade.
You can explore the entire collection on the link here.
Treat Yourself Well With Rodney Wayne Rewards 
When you buy a product or service at Rodney Wayne salons or Shampoo 'n' Things you can earn Rodney Wayne Rewards*. They're rewards that can go towards services and products at both Rodney Wayne and Shampoo 'n' Things. Plus you get access to extra special offers and exclusive products. So treat your hair and yourself at Rodney Wayne.
*Not available for online sales. Ts and Cs apply.