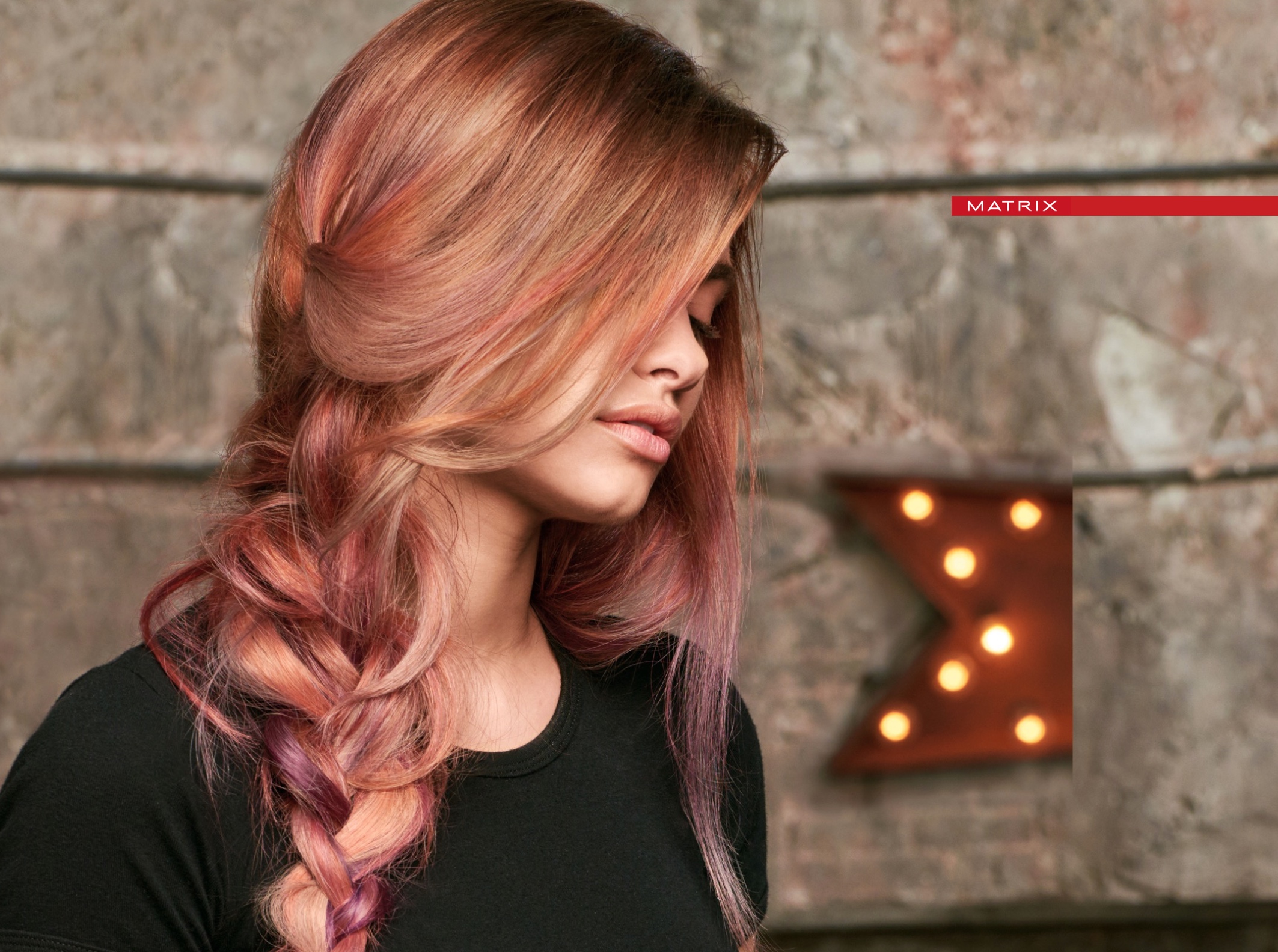 Winter Haircare Tips
Winter is great for layering up your clothes and changing your wardrobe. Scarves, hats and coats add a touch of  fashion to your look and allow you to mix it up. There's one major drawback to this wonder of layering however, and that's hat hair! What can you do to beat that dreaded flatness and frizz this winter? Here are 6 tips for winter haircare that will have you back to being boss of your locks. Fresh to you from Rodney Wayne creative director and award-winning stylist Richard Kavanagh.
1: Condition
Keep your haircut in optimum condition with professional prescriptive haircare. Choosing a shampoo and conditioner to help keep your hair bouncy fresh and shiny is the first step. Your stylist can recommend exactly the right haircare regime for you.
2: Shape up for winter
Winter is the perfect time to go for a new look. Think about getting rid of weather damaged ends left from summer's sun and wind. Then make a statement with a bold new shape for winter. Naturally, as Rodney Wayne creative director, I recommend your hair be cut by one of our expert team.
3: Choose warmer tones
Winter colour should be richer and warmer. Skin tone changes and tans fade with less time spent in the sun so make sure you re-assess your colour formula with your colourist. With the Rodney Wayne SmartColour service, you can rest assured that your hair will be protected and strengthened from the inside out with each colour. So you can add strength, shine and richness along with winter's warmer tones.
4: Defy hat hair with dry shampoo
A great way to combat limpness and oiliness caused by hat hair is by carrying a can of dry shampoo and a brush with you. When you get to your destination and take your hat off. Don't settle for that 'I just woke up like this' look. Give your roots a blast with dry shampoo. Then give your hair a brush through to refresh your style. My go-to dry shampoo is Redken Pillow Proof Two Day Extender, it leaves no residue and can extend a great style for days. I also love Matrix Total Results Miracle Extender.
5: Ensure you're covered, whatever the weather
Lets face it, it rains in winter. And hair + rain = disaster. Mitigate the risks of a bad hair day with a backup safety plan. A rain bonnet is perfect to protect your hair without squashing it. Although you might look retro while it's on, you'll have the last laugh when your still looks great at the party when others have been caught in the rain. If you hair is afflicted by frizz from the damp air, then carry a small vial or bottle of serum or oil. Kérastase Elixir Ultime is super versatile. Rub a drop or two between the palms of your hands and smooth over your hair. It will help to control flyaways and frizz. And the bottles are tiny, so they fit nicely in your purse or handbag.
6: Choose a protective hairstyle
If you wear a hat more often than you don't, your hair might get some surface damage from the friction of the fabric rubbing against the cuticle layer of the hair. Think about a protective hairstyle like braids to help keep your hair in top condition and to protect your cut and colour while it's trapped under that hat.
They say there's no such thing as bad weather, just bad clothing. And great hair can also help you enjoy whatever winter brings. For even more of my haircare tips follow us on Facebook or Instagram.