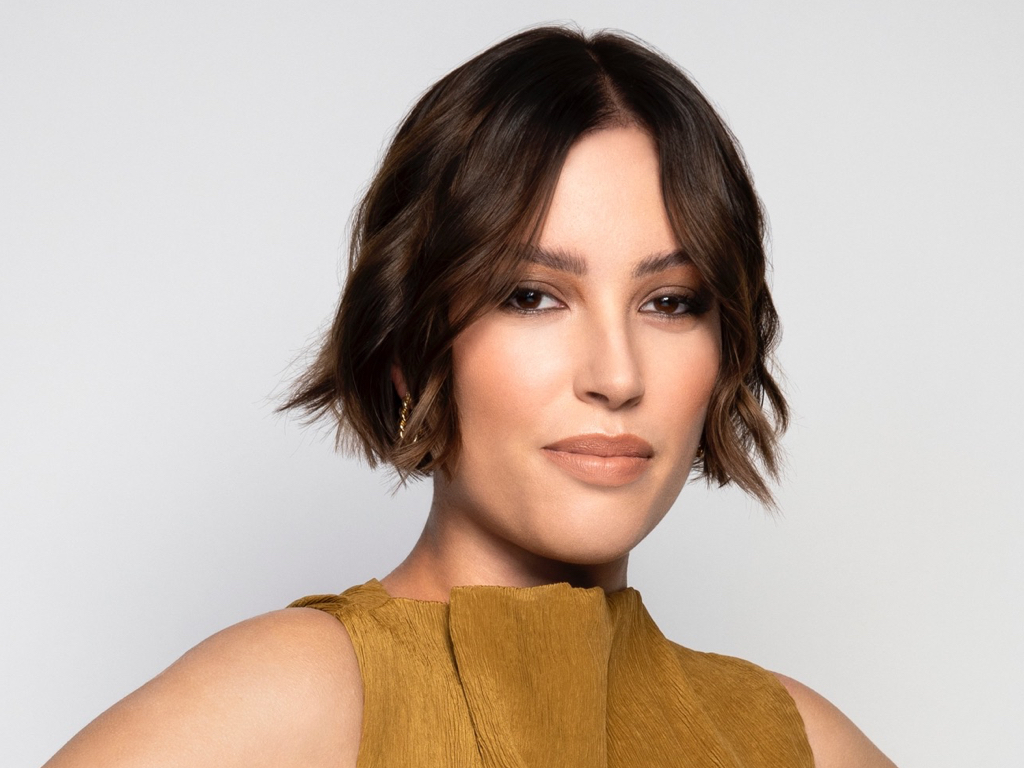 If you think short hair is only for the summer season, Rodney Wayne Creative & Education Director Newton Cook and the Rodney Wayne Artistic Team turn that idea on its head with the expert word on why a crop cut is winter's smartest style. 
1: Less is More
Who needs long wet hair on long cold mornings? Rodney Wayne Artistic Team member Dawn Thomson from Rodney Wayne Newmarket says, 'A short style saves time on your blow-dry when it's cold out. So speed up the morning routine, stay warm on the way to work, and catch a few more winks of sleep while it's still dark and chilly outside.'
2: Reset your Style
Hair can suffer extra damage from indoor air conditioning and heat styling. Newton Cook advises, 'Keeping long hair moisturised with masks and leave-in conditioning treatments can feel like way more of a hassle in the shorter daylight hours of the colder months. Winter is a great time to reset, trim any damaged lengths, and grow your length back strong and healthy in time for the summer months.
3: Beat the Elements
Winter wind can be flattering – to ruffle up short layers. Dawn says 'Short hair in winter is great, no more tangled messes when you're caught out in the wind and rain, it looks like you have purposefully put some textured styling into it.'
4: Terminate the Tangles
Throwing on warm, winter layers with coats and scarves can mess with your long hair style. Abhi Sohni from Rodney Wayne Northwest says, 'Winter is the best time to cut it short because if you think about styling, you're wearing layers of clothes, scarves jackets beanies, which can make your hair more puffy and tangled and frizzy as you put them on and take them off. Short hair is hassle-free. And fits aesthetically as well.'
5: No More Hat Hair
In winter, your best defense against harsh elements is the beanie. Not so fabulous is the hat hair that can go with it. Banish flat hair with defiantly short crop cut. Milly Bryant from Rodney Wayne Newmarket says, 'No more beanie hair! Short hair is brilliant for avoiding the obvious downsides of beanie weather.'
6: Short is Chic
If you do love your winter hats, short hair can frame the face beautifully under a hat. Milly adds, 'Those cropped tresses look super cute poking out from under your beanie.'
7: Express Yourself
Express your individuality and buck the trend. Milly says, 'Short hair is so hot for winter because it goes against the trend of everyone growing their hair. Be a little different, stand out and be true to you.'
Talk to your stylist about your hair goals in your complimentary consultation. Book your next appointment now by clicking the link here.
Earn Rewards With Your Chic Crop
In short… as an added benefit with a winter crop from Rodney Wayne, you can earn Rodney Wayne Rewards*. They're points that go towards your hair services and hair care products. And as a Rewards member, you'll also get access to special offers and exclusive products.
*Ts+Cs apply. Rodney Wayne Rewards are not available with online purchases.