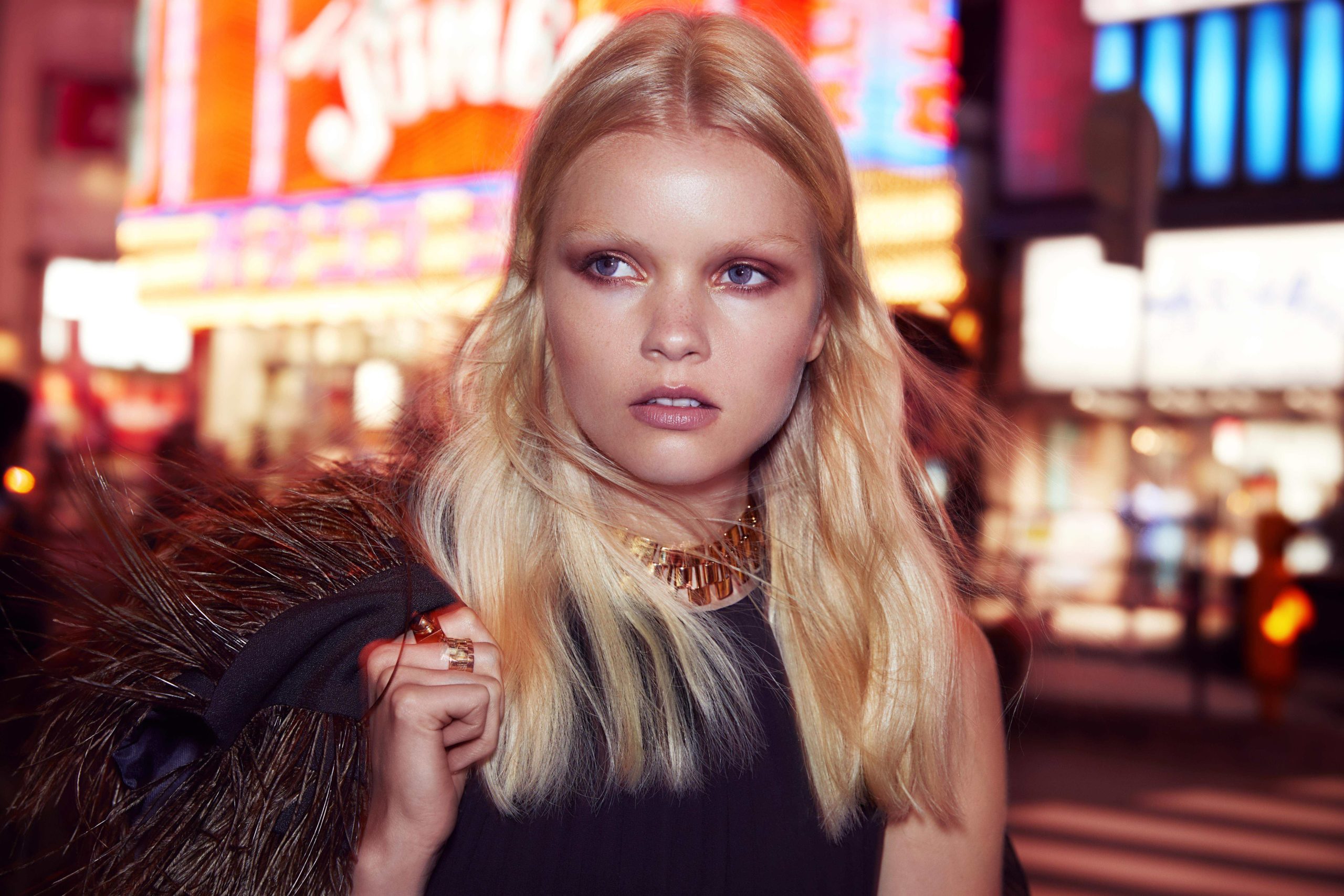 The Hottest Summer Hair Starts Here
We love summer, for its long sunshiny days, by the pool or at the beach. This is the time of year hair needs loving too. To keep your strands healthy and beautiful all season long follow these summer hair care tips from our creative director Richard Kavanagh and the Rodney Wayne Artistic Team.
1: Style for the Sun
Prepare your hair for warmer days with a trim to prevent split ends and lift your look. To stay cool go for a more dramatic cut. If you love your length, choose a versatile style that you can wear up in a loose pony or braid. Ponytails, buns, and braids come with the added benefit of protecting your tresses from the harsh summer sun. Talk with your stylist for a style that suits you and your life. All Rodney Wayne salons offer a complimentary consultation without obligation. Find yours here.
2: Protect Hair from Damaging Rays
Long days in the harsh summer sun can dry out your hair and scalp. Covering up with a hat or avoiding the midday sun is good for skin. It's also great for your strands. If you love to catch the rays, look for a shampoo or treatment to save your tresses from UV damage. The Kérastase Soleil range offers protection for sun-exposed hair with a routine to nourish and protect. Kérastase Soleil Masque Défense provides extra UV protection.
3: Select a Moisturising Shampoo
Time in the sun can have a drying effect. And your hair can get thirsty in summer too. So when you wash, choose a shampoo to nourish and replenish. Pureology Hydrate cleanses with a rich hydrating lather that delivers moisture to dry hair without compromising colour. Kerastase Bain Aprés-Soleil nourishes severely dried out hair to restore natural smoothness and shine.
4: Keep Hair in Healthy Condition
To prevent sun-exposed hair from becoming dry or brittle opt for a deeply hydrating conditioner. Redken All Soft Conditioner restores moisture and softness to provide fast detangling and prevent breakage. It's just like giving your hair a big drink of water. Biolage R.A.W. Nourish conditioner feeds dry hair for soft, shiny, touchable strands. With no sulphates, no silicones, no parabens and 100% recyclable packaging it delivers a holistic approach to beauty and health.
5: Swim Smart
Save your hair from the damage that can come from dips in chlorinated pools or salty sea water. Start by wetting your hair thoroughly before hitting the water. If hair is saturated with clean water or a leave-in treatment it won't absorb as much from the pool or sea. And remember to rinse your hair after a swim too. Chlorine strips away natural oils and can cause some blondes to go green. Saltwater can have a drying effect. Switch to hair care that can protect from swimming's side effects. Pureology Purify gently cleanses, while removing chlorine build-up and hard water minerals. Kérastaste Soleil CC Crème nourishes hair sensitised by chlorine or salt water.
6: Go Cool on the Hot Tools
Hot days can take a toll on your hair. To beat the heat and prevent damage, this is the perfect time for naturally dried styles. If you do want that power pony or super sleek look, choose low heat pro equipment. The ghd platinum styler works at optimum, safer for hair temperatures to maintain hair health. Or you can use a heat protector like Kérastase Ciment Thermique. To protect your hair from blow dry damage use a diffuser attachment on your dryer or reach for a blow dry cream. Redken Heat gel controls frizz and provides lasting hold and fullness while caring for heat styled hair.
7: Fight the Frizz
Hot, humid days and nights can cause unruly hair. Ironically, one of the best ways to beat frizz is by adding moisture. Redken Frizz Dismiss Mask intensely nourishes and eliminates flyaways. When towel drying, by the pool or after the shower, go easy on the vigorous rub and gently blot-dry instead.
8: Make Summer Last
We all want to keep that summer feeling, long after the holidays are over. If you love those beachy waves you get after an ocean swim, reach for the sea salt spray. You can look like you've stepped out of the surf anytime you like. Redken Fashion Waves sea salt spray creates instant texture for a tousled beach babe look. Or, for the defining summer hair style why not go for a beautiful sun-kissed balayage? All Rodney Wayne stylists are expertly trained to create the style you want without compromising hair health and integrity. Book your appointment here.