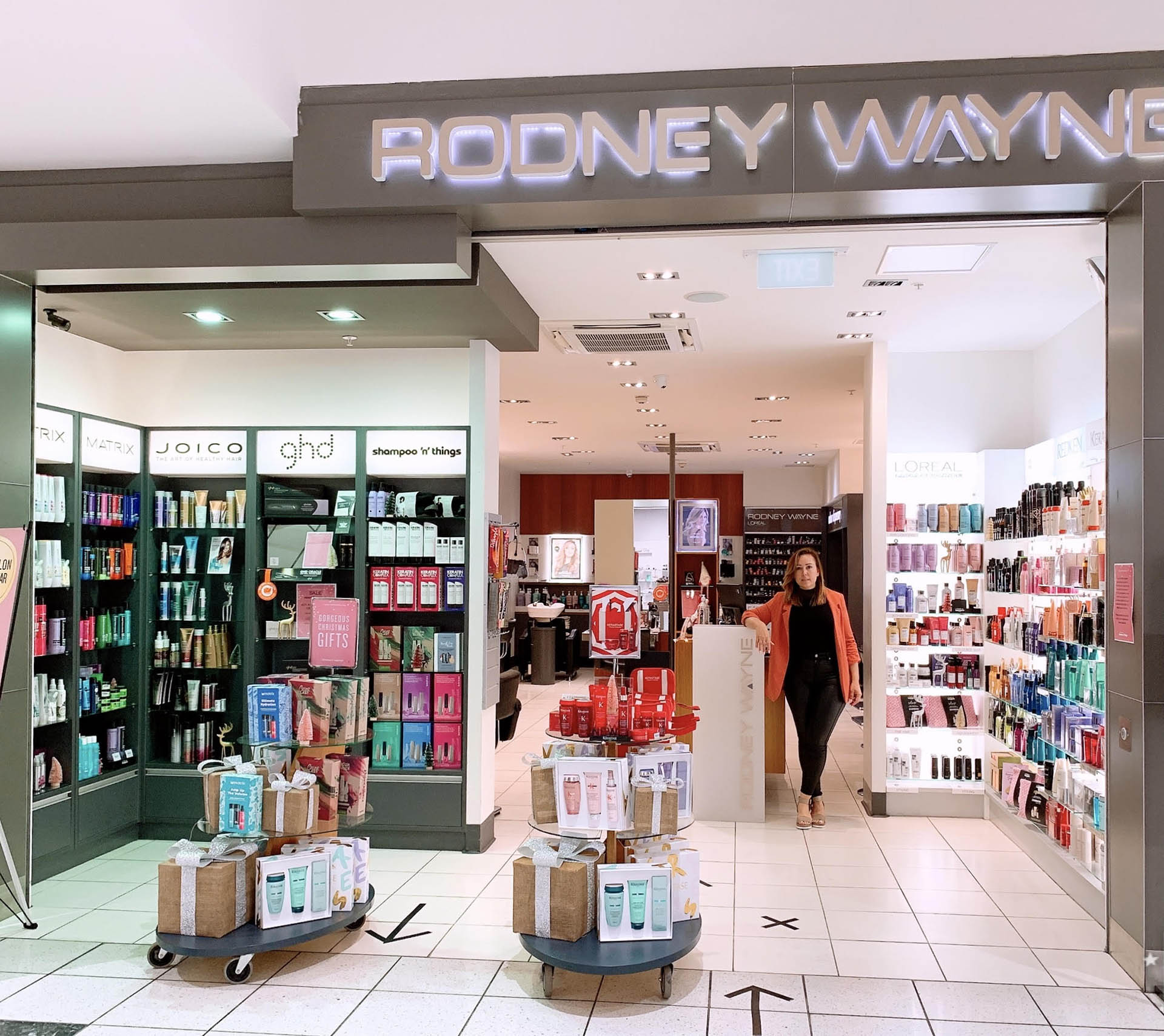 Originally from Argentina, Verónica Cozzi moved with her young family to New Zealand 12 years ago, taking up residence in Palmerston North.
Growing up, Verónica was quite creative, and yet the business she ended up owning wasn't fueling that creativity, something she was keen to reignite. She wanted to get into a business that motivated her and reconnected her with her creative side.
Whilst in the process of exiting her previous company and thinking about what was next, the opportunity presented itself to her.
As a long-time client of Rodney Wayne, Verónica was very familiar with the brand from a customer's point of view. And as a friend to the previous business owner (and fellow Argentinian), she had also gained some insights that made the franchise very attractive to her.
"It was not something that I was thinking about; it was never a dream to own a salon. But when you are business-minded, it doesn't really matter what business it is. If it feels appealing and you sense an opportunity, then it's something you should consider."
With hairdressing being embedded in the fashion industry, was this the opportunity she was looking for to reconnect with her creative side that had been dormant for so long?
Because she was familiar with so many aspects of the franchise, this appeared to her a good option. After due diligence, everything looked good. It was a very well-established business with a regular, consistent clientele. So in April 2021, Verónica, with the support of her partner, took ownership of the Palmerston North Salon.
"Even though hairdressing is a completely new industry for me, I feel like probably 90% of what goes on is completely transferable. It doesn't matter what industry you come from, there are a huge amount of things that apply to any business type. So it didn't take long for me to feel like I had been doing this for a long time."
Not that it was easy. Being in a mall environment meant operating as normal while the transition of ownership was taking place in the background.
"I think one of the things that really helped my transition into hairdressing was the support provided by the franchise. It doesn't matter whether you're coming from a different industry, you become part of this world pretty quickly and easily because you are provided with lots of information and guidance. That definitely was a big help for me."
With change of ownership comes a change of direction and vision. Verónica was able to apply her own business experience to the salon and within 5 months of ownership had implemented new strategies to the Salon and Shampoo n Things to increase sales and profitability.
"It's a great environment to work in. It's rewarding because people come in, maybe feeling under the weather, we make them feel amazing, gain confidence, and help them feel great about themselves. And you have to look after yourself in the same way, so you feel good too.
"What I see as the difference between Rodney Wayne and other salons is, if you work for other salons, it's pretty much just a job. You go to work every day, do your job and go home and that's pretty much it. If you get into a Rodney Wayne salon, it is a career. You have the opportunity to grow within the business, change location if you need to, there's always the opportunity to move around. There's huge scope for growth within the company.
"So it wasn't just about the business, but something that I will enjoy doing every day."
Express your creative side
Rodney Wayne thrives on creativity and the joy of sharing that with others.
Will you join us? For more simply fill in our form here and we'll be in touch: Franchise – Rodney Wayne