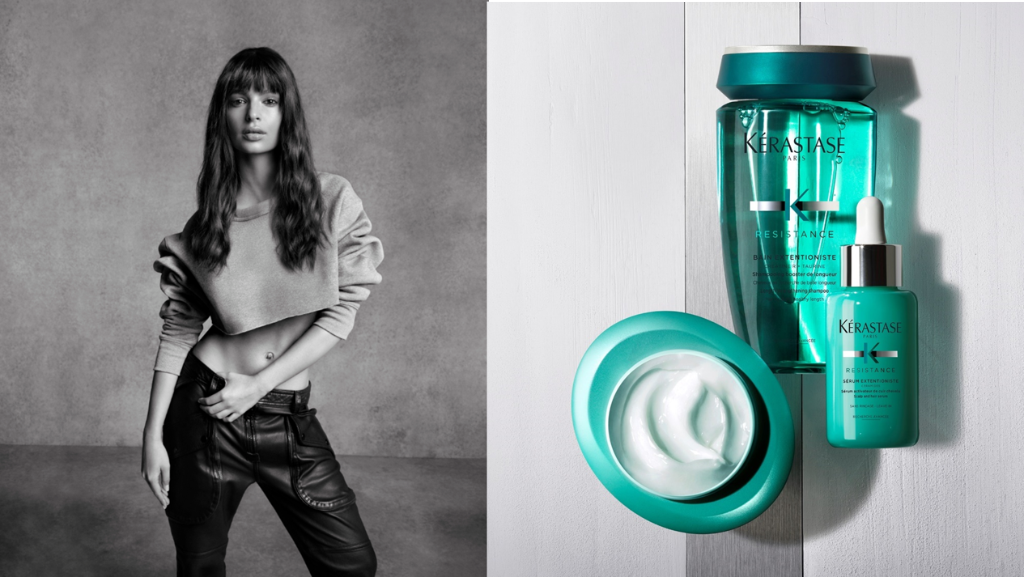 Want longer hair in three months? New Kérastase Extentioniste Protocole targets hair fibre from root to tip to keep strands strong, while repairing split ends and breakage.
Extend your hair limits with the Extentioniste 12 week hair programme. The Extentionist Protocole is designed to optimise and reinforce the length of damaged hair. Like a personal trainer for your hair, our in-salon experts and the Extensioniste regime will help give you the long hair you have always wanted.
Rodney Wayne Senior Stylist and Editorial Hairstylist of the Year finalist, Hina Bhatti enthuses, "I get asked every week if we can help with maintaining and growing hair length. Finally, the answer to this question is YES! Extentioniste promotes longer, stronger hair with less breakage and less split ends. If you find that your hair stops at a certain length you can now say goodbye to the frustration. To achieve results you simply follow a routine which involves in-salon rituals and a range of take-home products."
To learn more visit your Rodney Wayne salon for a complimentary consultation. You can find your nearest salon here or book your appointment now.
Extentioniste comes with more rewards at Rodney Wayne
Every time you buy a product or service at Rodney Wayne or shop at Shampoo 'n' Things, you can earn Rodney Wayne Rewards. They're points that can go towards services and products at both Rodney Wayne salons and Rodney Wayne Shampoo 'n' Things. Plus you get access to the latest hair news and extra special offers.
Visit your Rodney Wayne salon or shop at Rodney Wayne Shampoo 'n' Things now.