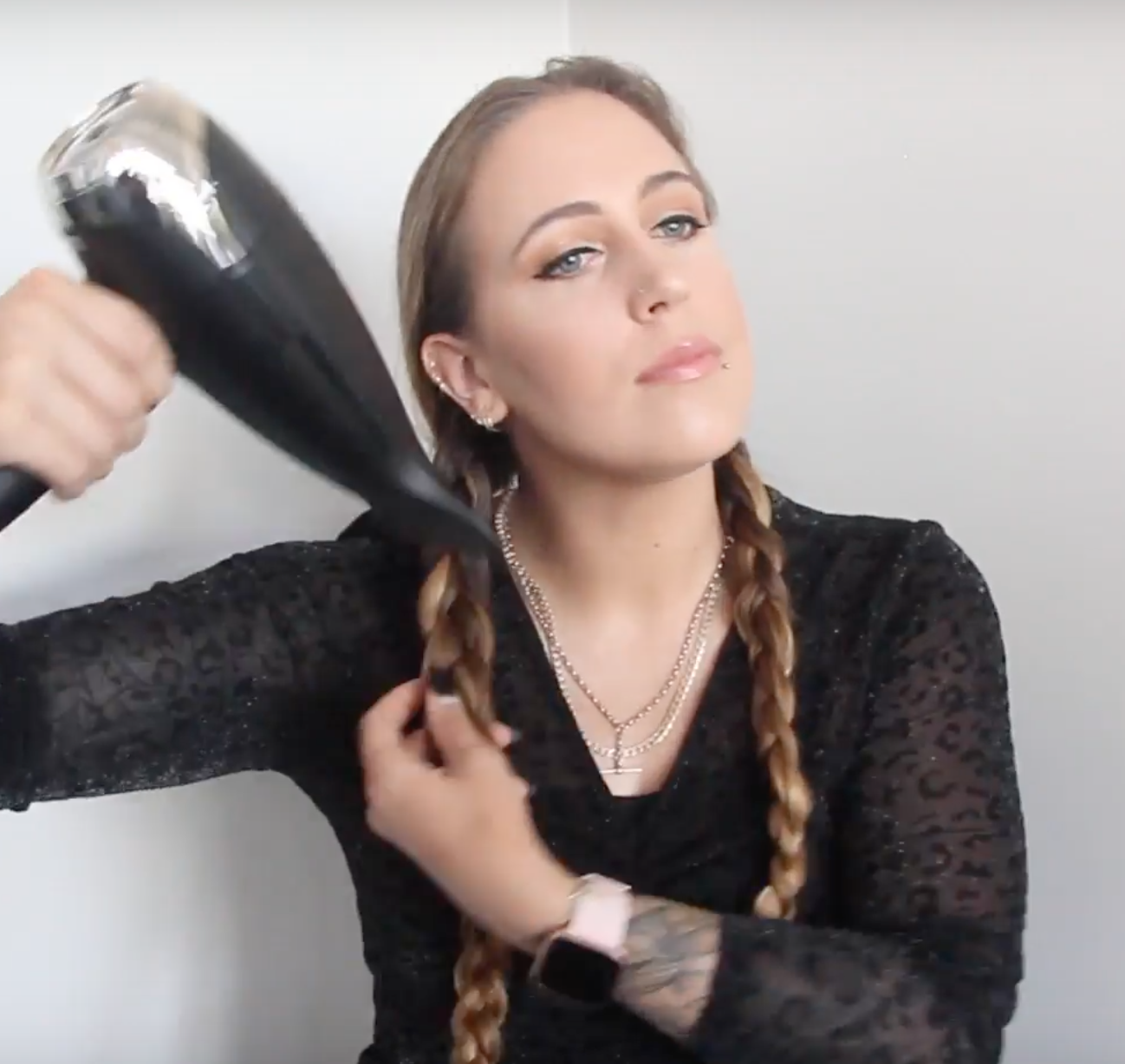 Is your hair in need of some care about now, but, sadly, there's no personal hairstylist in your lockdown bubble? Rodney Wayne's Creative and Education director Newton Cook gives some at-home hair care and styling tips to address some of the common issues you might experience until you can come back to the salon.
What Can I Do With My Hair Now That The Shape Of The Cut Is Growing Out?
For longer hair, try putting your hair up into a tight pony, twist the rest of the hair until it starts to twist back on itself, secure it tightly with a few bobby pins and pull out softly to have a sleek look with the texture of a messy bun
How Can I Add Some Volume To My Hair As It's Lost Its Bounce/Shape Without My Regular Cut?
A simple tip that can absolutely work with most lengths of hair is to simply switch up your parting. Your hair will be so used to sitting flat in its usual parting that when you switch it up, it will give your hair the lift it needs till you get back into the salon.
How Can I Tame Frizzy Curls That Are Getting Out Of Control?
A product that almost everyone will have in their cupboards is virgin coconut oil – we often forget the awesome properties it contains. Mix a teaspoon of oil with your normal prescribed conditioner to give your hair the extra nourishment it needs to help tame those curly locks. This will moisturise them till you can get back into the salon for that much deserved Fusio treatment and take-home Masque from Kérastase.
What Can I Do For My Scalp And Hair That I'd Never Otherwise Had Time For?
Saturating your hair with a natural oil or serum 30 minutes before you shampoo and condition acts as a great pre-treatment for your hair and scalp, helping to rebalance everything.
Stay in Touch for More Home Hair Care Tips
For more home hair care tips and tricks, follow Rodney Wayne on Facebook and Instagram or check us out on YouTube for styling tutorials and ideas that you can practice while you've got time, so you're ready to take your new blow wave, curl or up-do back to work with you when we go back to the 'old normal'.