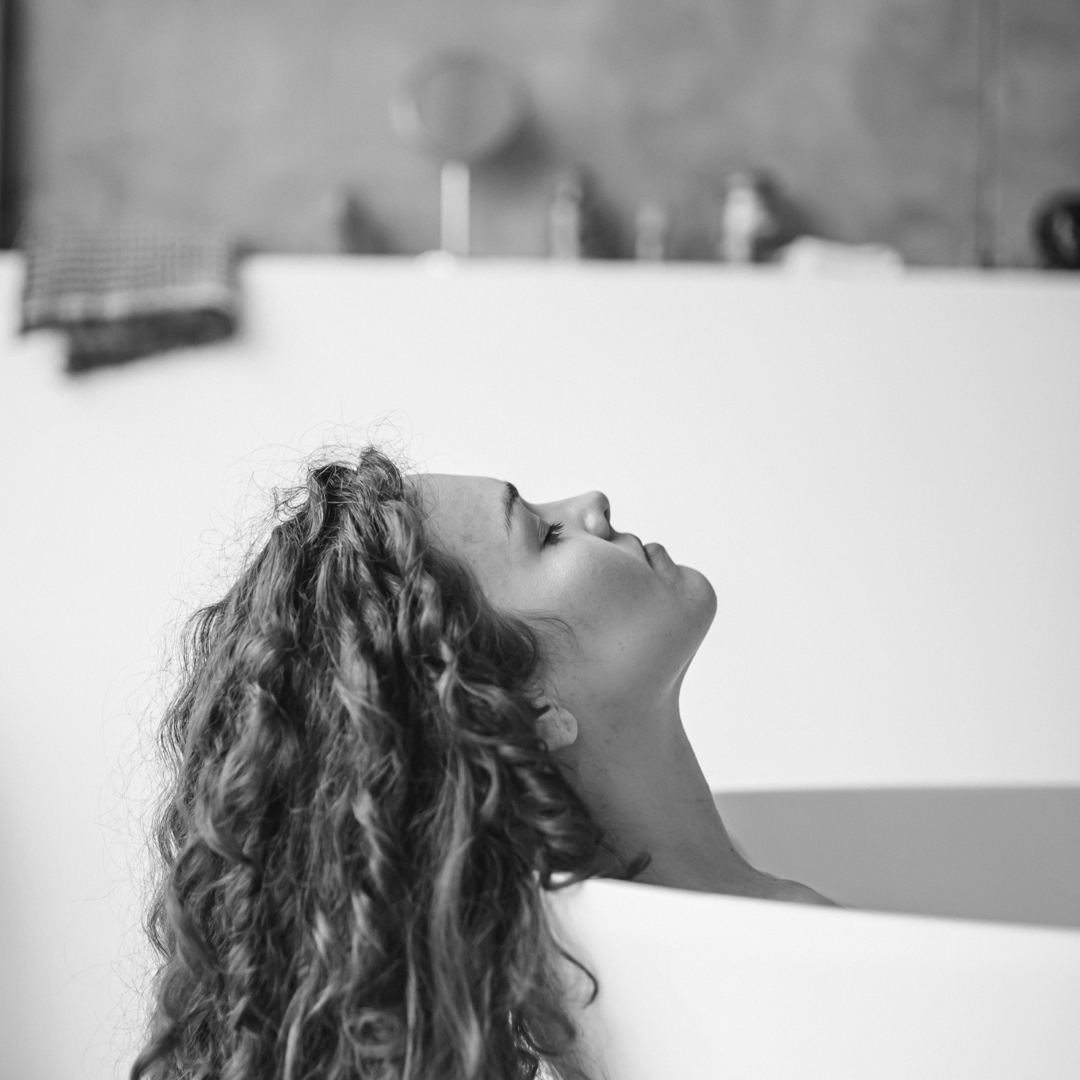 Giving hair a regular shampoo is something we've all been doing for as long as we can remember, but did you know there are dos and don'ts when it comes to cleansing your hair for optimal hair health? Rodney Wayne Creative and Education Director Newton Cook, shares the expert advice on our most often-practiced hair ritual.
HOW OFTEN SHOULD I SHAMPOO?
If you're doing a daily shampoo, you're likely stripping your hair of natural oils and stimulating excess production of more oils, meaning you're making your hair even oilier. Every two days, or even less, can be more beneficial for scalp and hair health.
Once you're in the shower, Newton reveals, "You need to be shampooing your hair a minimum of two times, then using conditioner after that".
HOW MUCH SHAMPOO AND CONDITIONER SHOULD I USE?
Buying quality, professional quality products might seem like a more expensive option, but Newton explains, "Salon quality shampoo is more concentrated, so the amount you use is significantly smaller than lower quality options, which means you only need a 20 cent sized amount. For conditioner, you'll need a squeeze the size of a 50 cent piece. Shampoo twice, and condition once. By following these steps you should be out of your shampoo sooner than your conditioner, and if it's the other way round then you're using too much conditioner".
HOW DO I SHAMPOO CORRECTLY?
As tempting as it might be to pile your hair on top of your head and lather up the lot for a quick rub around and rinse, there is an art to looking after your hair, and the process starts with cleansing your hair the right way. The power of any other treatments you might use as part of your hair beauty regime will be lost if damage is done repeatedly in your hair-cleansing routine. Newton lays out the steps for you to shampoo your hair the professional way. "Squeeze the cleanser into your hand and emulsify it with a little bit of water. Focus application at the roots. Don't expect the first shampoo to have any lather because the job of the first cleanse is to trap all the excess oil and dirt to rid the hair of impurities. Once you've rinsed out the first shampoo, repeat the process. The second shampoo is where you will get all the benefits from your prescribed shampoo, whether it be strengthening, colour protection or hydration for example. Once you've rinsed well, you want to make sure you've gently pressed as much excess water from your hair as possible. For maximum benefit, a light towel dry – gently squeeze and pat, don't rub – before putting your conditioner on will intensify the concentration of your conditioner or masque. When applying your conditioner only apply it from the mid-lengths to the ends, unless it's a specific scalp conditioner. You do this because the hair closest to your scalp will get enough nourishment and oil from your scalp but anything past there is always left feeling a bit dryer and frizzier".
PRO HAIR TIP: USE THE RIGHT PRODUCT FOR YOUR HAIR TYPE
That bottle of shampoo you share in the shower might be right for one but not all. Using a cleanser that isn't suited to your hair type and needs can do more harm than good.
Having said that, Newton has a hot tip on his recommended all-rounder that can simplify your shopping list. "My fave Kérastase shampoo that everyone can use for hair cleansing is Kérastase Elixir Ultime Bain. I love it because, as well as being one of the best baths for your hair, the light hydration is enough for any hair type to feel nice and soft. Paired with the Elixir Ultime Fondant conditioner your hair will feel soft and look shiny.
If you're a cleanse and go kind of person, add a bit of L'Oréal Professionnel Tecni Art Liss Control for anti-humidity protection, which is crafted to control and smooth the look of frizz while leaving a natural-looking shine".
If your hair has been coloured then special care may be needed, so that your colour will last. Newton recommends Metal Detox from Kérastase. "This shampoo helps protect from the impurities water that can cause unwanted damage and less than desirable colour reflects."
For more expert advice on how to cleanse and care for your hair correctly talk with the experts at your favourite Rodney Wayne salon or Shampoo 'n' Things store. Whilst it is easy to get it wrong, it isn't complicated to get it right, and with a few tweaks to the hair regimen, we can all enjoy the benefits of healthier hair that looks better for longer.