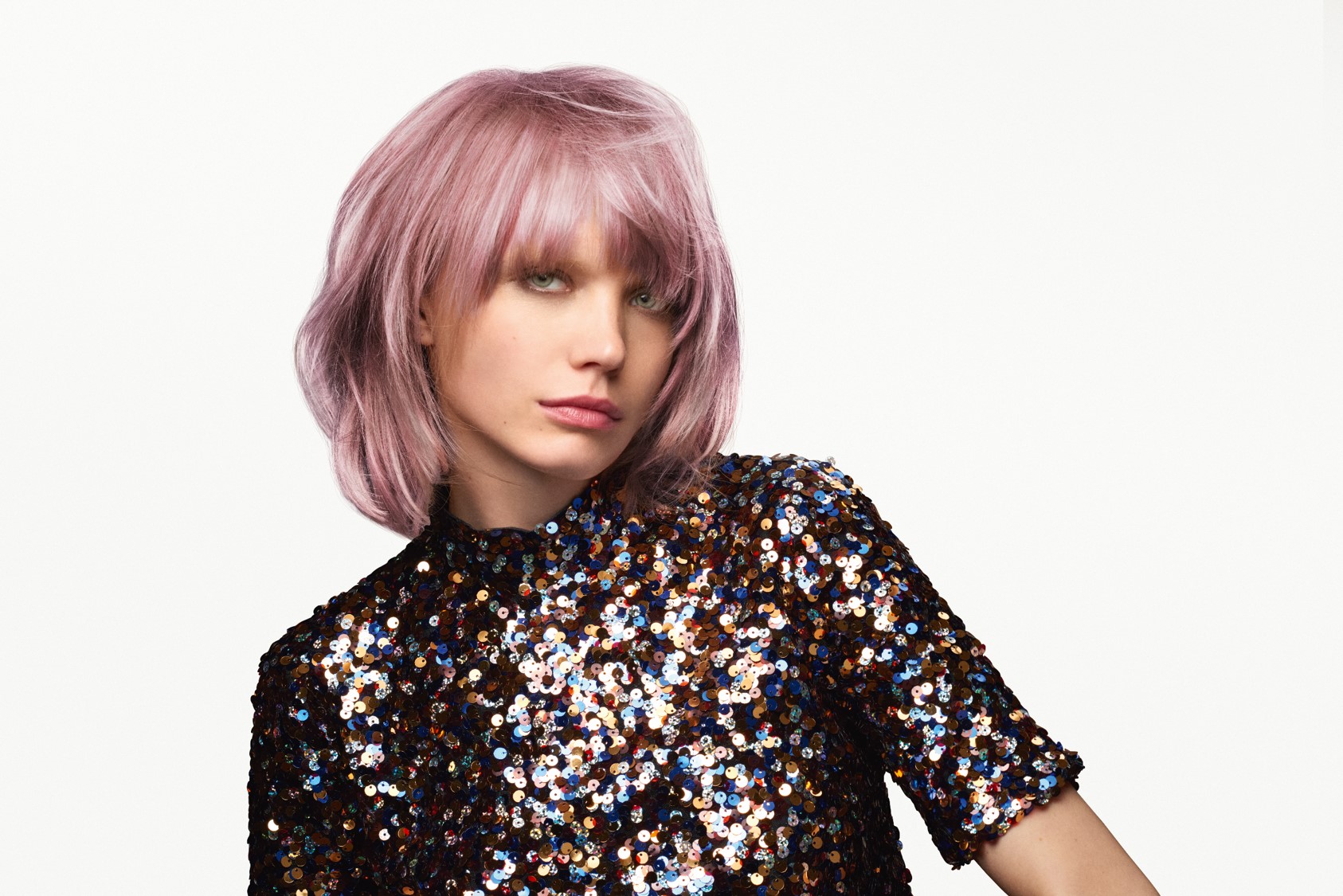 Your Cool Autumn Hair Colour Guide
– The latest Autumn hair colour trends and tips by Richard Kavanagh, Rodney Wayne creative director.
This season's hair trends are cool and crisp and are being shown off by the biggest stars. Redheads are hot again this autumn, with the biggest trend in hair colour being dramatic change. Technology has improved hair colour so much that you can treat hair colour like makeup and change with each visit, according to your mood or whim.
And, as Autumn's chill starts to creep in, it's time to think about what's next, what's new, and what hue? This season's top hair colour trends are:
Icy Blue Hair
Icy cool blondes in shades of grey and powder blue are bigger than ever. You can see this colour on Lady Gaga, Ruby Rose, Dove Cameron and Kylie Jenner. These girls wear their strength on the outside and are not afraid to be cooler than cool. So cool in fact it's bordering on blue.
Rich Copper Hair
This season's best bet when changing from blonde is a rich copper. Katherine Langford broke the Twitterverse and collapsed the 'Gram when her Perth salon took her from blonde to copper and made the look sophisticated and sexy all at once. Kate Bosworth's signature golden blonde locks went darker and richer onto a gorgeous shade of copper that adds an air of mystery to an already stunning head of hair.
Raisin Hair Colour
Dark and rich, warm and luxurious, this season's best brunette smacks of wealth and sophistication. The best examples are on Charlize Theron and Rumer Willis.
Dusty Pink
This blushing hue is still huge. There's no going past it. Another huge hit this autumn is dusty pink, or the slightly brighter, cotton candy. Khloe Kardashian managed to give her platinum locks a little respite from the constant lightening by going pink for a moment, as did Ashley Tisdale. Pastel really is the perfect option for hair that just won't quite lighten enough to be pure and clean and can be super fun and interchangeable.
No Compromise Colour
Hair colour is about speaking up, not covering up. It's about looking and feeling your best. It's about unleashing the very best version of you, without compromising on yourself or who you are. At Rodney Wayne, we recognise that everyone is uniquely beautiful. We listen and we care. That's why we use only the world's finest salon-quality professional hair colour products. And our team are expertly trained to ensure that the health of your hair is protected as we help you achieve your hair goals.
Instant Highlights and Instant Rewards
Every time you receive a service or shop at a Rodney Wayne salon or Shampoo 'n' Things store you can earn Rodney Wayne Rewards. They're points that can go towards your hair services and hair care products. You'll also get access to special offers and exclusive products. Book your cool new hair colour service now!
For more hair inspiration and the latest haircare tips follow @RodneyWayneOfficial on Instagram or stay in touch with us on Facebook