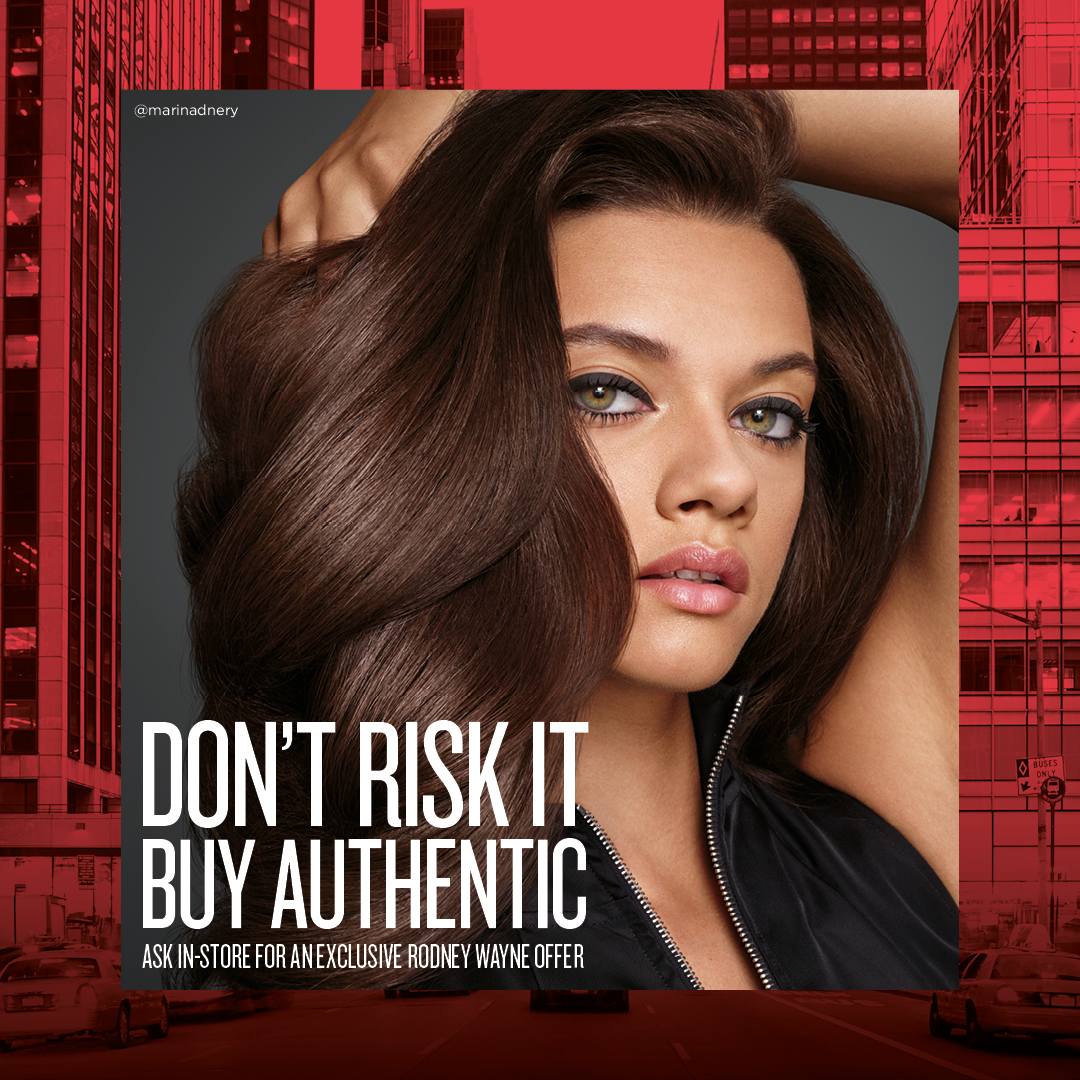 Beware of imitations. Buy Redken at Rodney Wayne and be sure you are getting the care your hair genuinely deserves.
We are teaming up with Redken to put the spotlight on the risks associated with some 'parallel imports' and buying haircare products from unauthorised stockists.
Rodney Wayne and Shampoo 'n' Things stock only genuine, authentic Redken products so you can be sure you are receiving the full benefits of Redken's advanced haircare solutions and creative styling products – for both men and women. Unauthorised Redken products can be counterfeit, diluted formulas, or old, expired formulas that may not be safe to use.
As an added benefit, when you buy from Rodney Wayne and Shampoo 'n' Things you can talk with the hair care experts. That way you can also be sure of selecting the right Redken products for your hair type.
Exclusive Genuine Redken Offer
To help you experience the ultimate in Redken care Rodney Wayne is partnering with Redken with an exclusive offer:
Purchase any 2 Redken products and receive a 3rd Redken product FREE!*
*Free product to be chosen from selected Redken products only, see in Rodney Wayne salons or Shampoo 'n' Things stores for details. Available strictly while stocks last.
Buy Authentic Redken and Earn Rewards
When you shop at Rodney Wayne or Shampoo 'n' Things, you can be sure you are getting genuine professional-quality product. Guaranteed. You can also earn Rodney Wayne Rewards. They're points that can go towards your hair services and hair care products. Plus you get access to special offers and exclusive professional quality products. So visit your Rodney Wayne salon or shop at Rodney Wayne Shampoo 'n' Things to enjoy expert advice and professional quality hair care.
Please note, Rodney Wayne Rewards are not available for online sales.