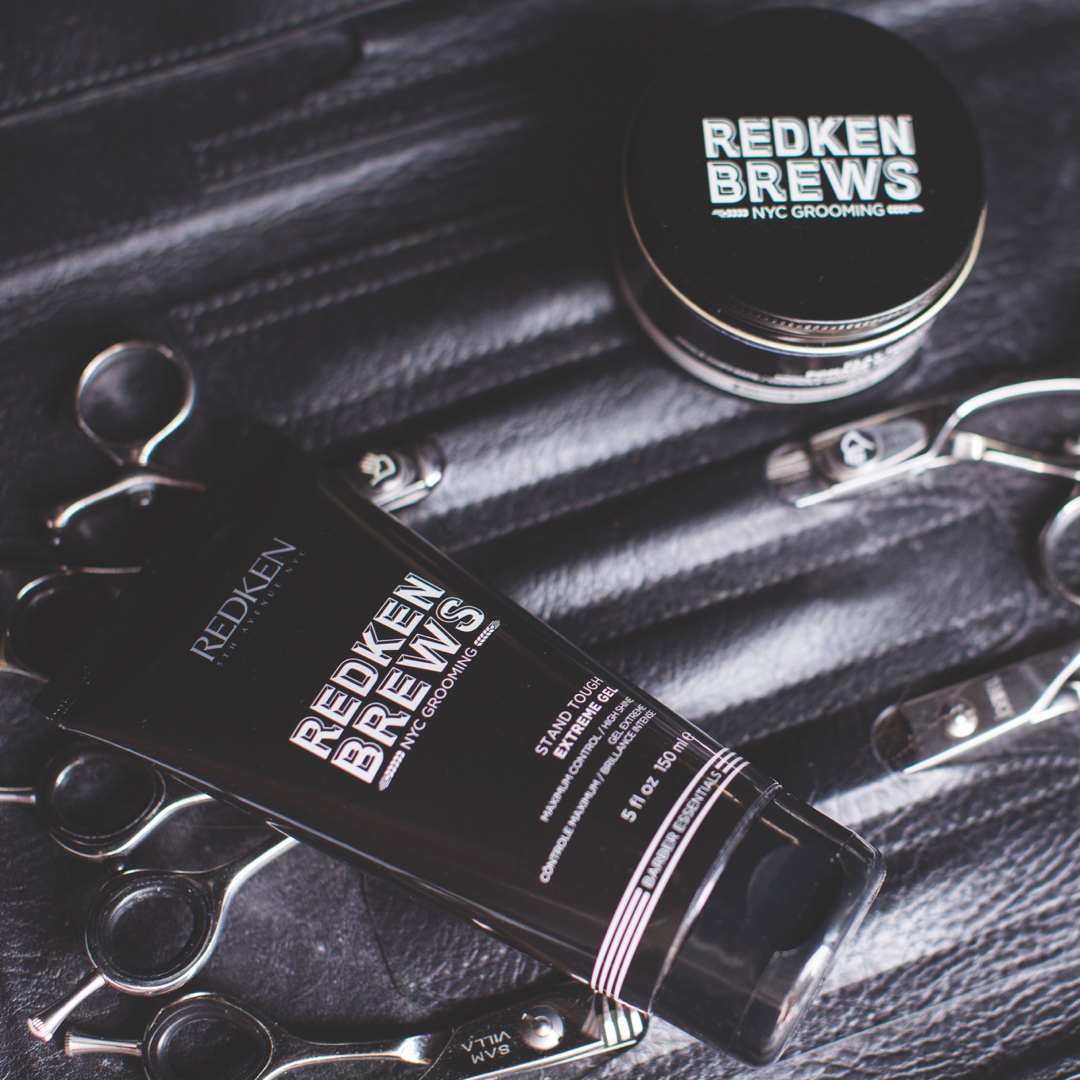 This Father's Day, give that special someone the gift of great grooming. From hair care to beard oil we have all you need to make that hero totally look the part. Visit your Rodney Wayne Salon or Shampoo 'n' Things store for expert advice, or follow our top four Father's Day gift ideas here.
1: Redken Brews 3-In-1 Shampoo, Conditioner & Body Wash
Redken Brews is a cool collection of New York crafted haircare. The range includes styling, shave and skin care formulations to enhance hair, face and body care. This 3-in-1 shampoo, conditioner & body wash is all that's needed in the shower. Made with malt for added hair strength and nourishment, it cleanses and softens hair and skin for all-over freshness. $33.50 RRP. Available in salons and stores or online here.
2: Kérastase Densifique Homme 30 X 6ML
This hair density and fullness activation program is specifically designed by Kérastase for men. It contains 30 x 6ml Densifique treatments. After treatment, hair is significantly and noticably fuller and denser as well as feeling softer, and more managable. $164.00 RRP. Shop in salons and stores or online here.
3: Matrix Stylelink Over Achiever 3-In-1
Styling cream, paste or wax? No need to choose. Matrix Over Achiever is a strong hold 3-in-1 styling cream, paste and wax with maximum texture and a lasting hold. It helps create both classic and contemporary styles. The re-workable formula is never tacky or sticky. $25.00RRP. Shop at Rodney Wayne salons or Shampoo 'n' Things stores or  online.
4: Give a Rodney Wayne Gift Voucher
A Rodney Wayne gift voucher gives that special someone a host of ways to look and feel super. Vouchers can be redeemed at Rodney Wayne Salons and Shampoo 'n' Things stores throughout New Zealand. From $20 to $200 – you choose the value and they get to choose how they'll treat themselves. If styling or product advice is needed, our team can provide expert tailored advice. Shop in salons and stores or online here.
Get The Rewards with Your Father's Day Gift
When you buy a product or service at Rodney Wayne salons or Shampoo 'n' Things you can earn Rodney Wayne Rewards*. They're rewards that can go towards services and products at both Rodney Wayne and Shampoo 'n' Things. Plus you get access to extra special offers and exclusive products.
You receive 3 points for every $100 you spend on services and gift vouchers, and 4 points for every $100 you spend on retail products. Once you've earned 10 points you'll get a $10 reward to redeem for services or products from brands like Kerastase, L'Oreal, Redken, Matrix, and ghd on your next visit. Simply provide your name, email address and phone number next time you visit and you're on your way to looking and feeling even more fabulous.
Please note, Rodney Wayne Rewards are not available for online sales.