It's spring! And we couldn't be more excited, we're all about the fresh looks and vibes a change in season brings. Spring is the perfect time to show your locks some love, put some goodness into those forgotten bangs and try something new for head-turning (in a good way of course) locks, or freshen up your colour and brush up on spring hair styling techniques.
So we've asked Rodney Wayne Artistic Team superstars Abhi, Milly, and Qaanita for their freshest tips and tricks to give you all the inspiration and vision you need to rock right into spring 2020.
FRESH FRINGES
Milly from Rodney Wayne Newmarket salon is all about the fringe this spring, think wispy and shorter than a curtain bang, 'this frames the face beautifully, just skimming the eyelashes'. It's a fantastic way to update a look without the commitment of a big chop, and is easy to style at home. A gentle mist of Redken Rootful on slightly damp hair and a round brush will give lift, shine and a soft curve. Finish with some wind-blown and that's it! The best part is, when spring is over, it will grow out beautifully, ready for your summer hairstyle.
SPRING HAIR STYLE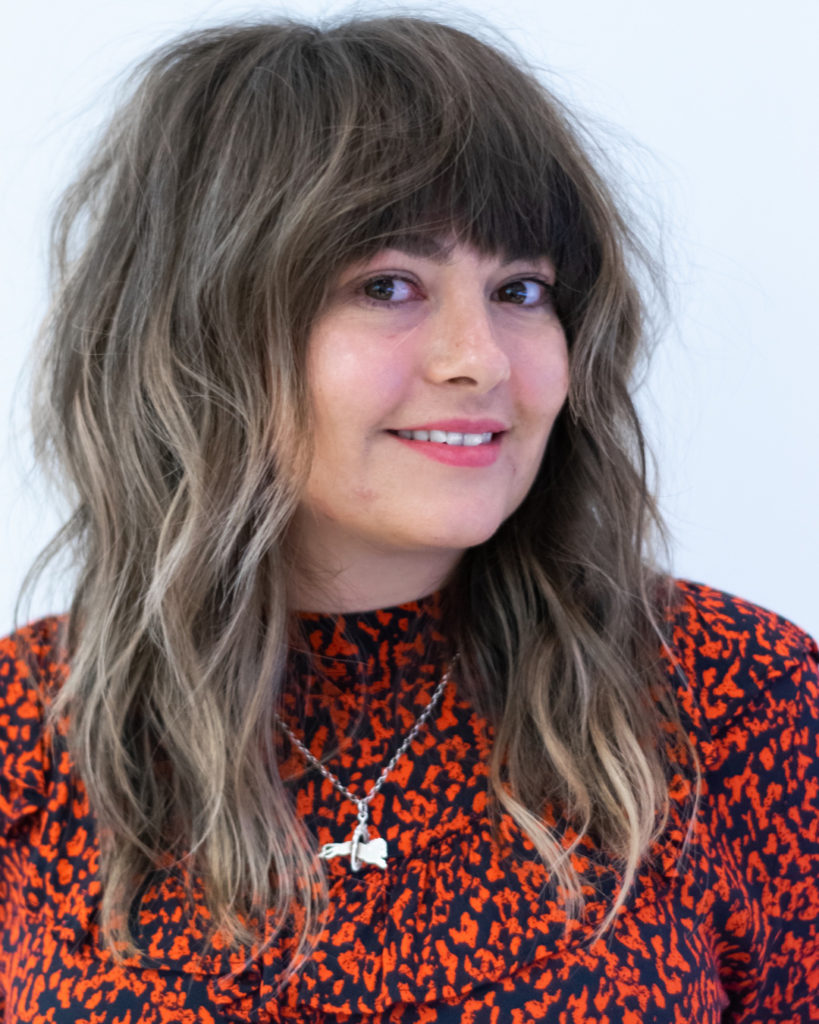 Abhi, from Rodney Wayne Northwest is hooked on what he calls 'the chopped shag'. A choppy, layered hairstyle, reminiscent of the fabulous 70s. It features multiple layers with tons of texture and is low-maintenance with rockstar glamour. You don't need to sacrifice major length to hop on this trend. Give the colour some shape by pairing it with a super- chic shag haircut. Abhi recommends the ghd Creative Wand for the perfect wave and shoppy ends, Redken Iron Shape to protect your hair as you straighten, to add shine, and reduce frizz. Redken Triple Dry texturizing spray for effortless, beachy texture. To finish off, Redken Forcefull 23 will keep this look in place for as long as you need.
BEACHY BLISS
Quaanita from Rodney Wayne Botany Downs is hearing a strong call out for beach waves! Everyone loves feeling perfect and fresh without looking overly done up. To achieve these looks in salon we recommend using a combination of products depending on your hair type. For great shine, strength and reconstruction, Qaanita recommends the new Genesis range by Kérastase. Luxury with all the healthy benefits! And to achieve effortless beachy waves try Redken Pillowproof Primer before using hot tools. And a tip to finish, the Redken Pillowproof Primer 2 Day Extender to extend the life of your blow-dry and to give the beach effect with a slight hold and beautiful smell.
BEAUTIFUL SPRING HAIR AND REWARDS TOO
When you buy a product or service at Rodney Wayne salons or Shampoo 'n' Things you can earn Rodney Wayne Rewards*. They're rewards that can go towards services and products at both Rodney Wayne and Shampoo 'n' Things. Plus you get access to extra special offers and exclusive products. So shop with us for fabulous spring hair and treat yourself too.
*Not available for online sales. Ts and Cs apply.