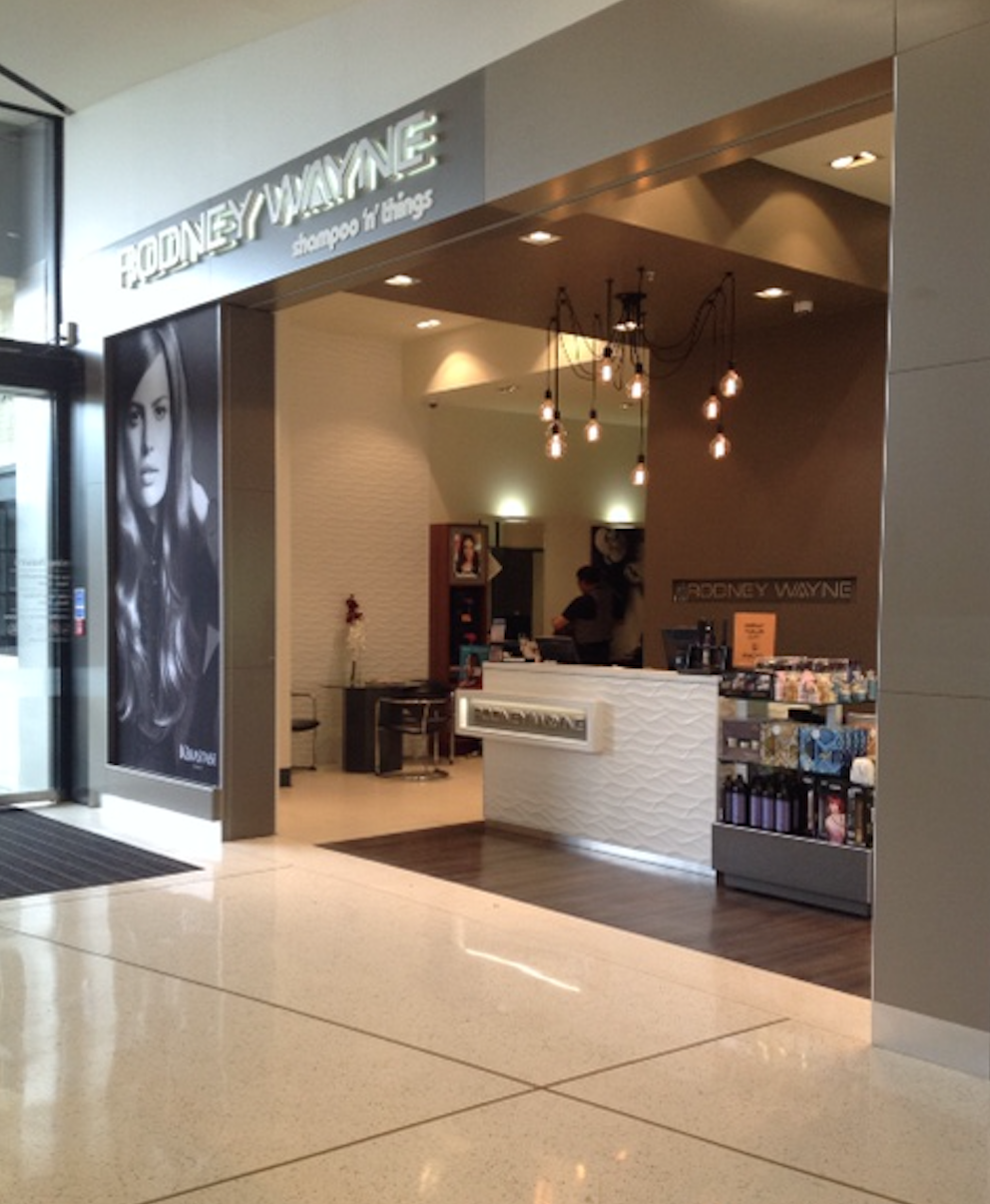 Welcome to Rodney Wayne Lynnmall hair salon and hairdresser.
Rodney Wayne is the leading hair salon and hairdressing brand in New Zealand. We listen and we care.
Our friendly and talented team can provide inspiration for a beautiful haircut, hairstyle or hairdo for you. And we offer a no-obligation free consultation so you know exactly what is involved beforehand.
At Rodney Wayne we believe that everyone is uniquely beautiful.
We are dedicated to creating a look that's right for you as well as your lifestyle. All our teams are expertly trained to enhance the natural beauty of your hair without compromising the health of your hair.
We place as much importance on your salon visit as we do on styling your hair – both are expertly created to make you feel wonderful.
You'll enjoy haircare services including hairstyles, hair cuts, trims, permanent and semi-permanent colouring, and balayage colouring, blow-dry and finish, and straightening and curling with ghd. As well as a full range of hair nourishing and replenishing treatments.
Straight hair, curly hair, long hair and short hair are all cared for at Rodney Wayne. Naturally, we are also expert in all hair colours including blonde hair, brown hair, dark hair and black hair.
Our award-winning stylists and colourists are at the forefront of hairdressing fashion and trends. Their creativity and craft receives local and international acclaim. You can catch up with their latest tips, tricks and trends by following us on Facebook, Instagram or Pinterest. Or simply pop into the salon and ask.
At Rodney Wayne Lynnmall, we believe the health of your hair is key to the way it looks and feels.
We use and recommend Kérastase and L'Oréal Professionel products. The team at Rodney Wayne Lynnmall is expertly trained to advise you on which shampoo, conditioner, treatments and hair care products are best for you. So you can look after your hair long after you leave the salon.
Plus, every time you buy a product or service at Rodney Wayne you can earn Rodney Wayne Rewards*. They can go towards services and products at both Rodney Wayne salons and Rodney Wayne Shampoo 'n' Things. Plus you get access to extra special offers and exclusive products. Simply provide your name, phone number and email address next time you visit and you are on your way to looking and feeling even more fabulous.
If you want beautiful hair colours or cuts delivered by a friendly team of hair professionals then give us a call or book online today.
*Terms and Conditions apply.