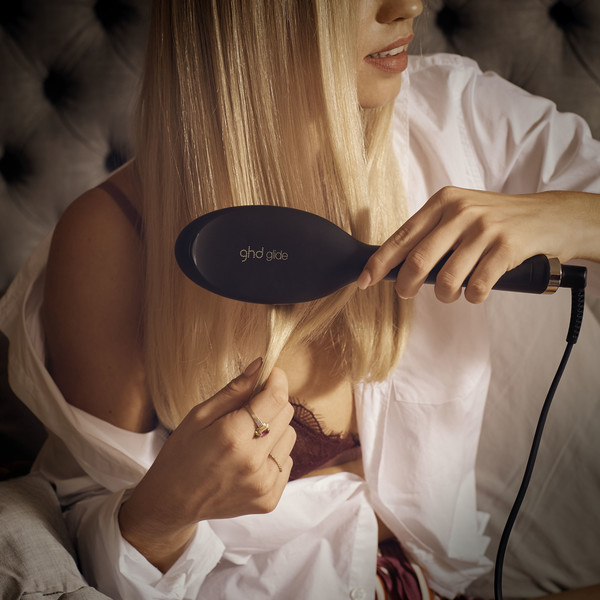 The ghd glide hot brush is back at Rodney Wayne salons and Shampoo 'n' Things stores. If you didn't catch the news when they first arrived in New Zealand earlier this year you can be forgiven. They sold out faster than the swish of a blunt bob.
WHAT IS THE GHD GLIDE?
The ghd glide is the first professional hot brush from ghd which tames and smooths dry hair quickly and effortlessly. It can give you those precious extra few minutes to glide into your morning with ease. Your perfect second-day styling partner, the glide helps you eliminate frizz too. Heating up to the optimum styling temperature of 185ºC your locks will be healthier-looking and gorgeously glossy, letting you stay in bed that little bit longer. With a combination of high density shorter and longer bristles allowing you to style larger sections of hair means your schedule won't be disrupted.
So let the morning be your friend again and have a good hair day, every day.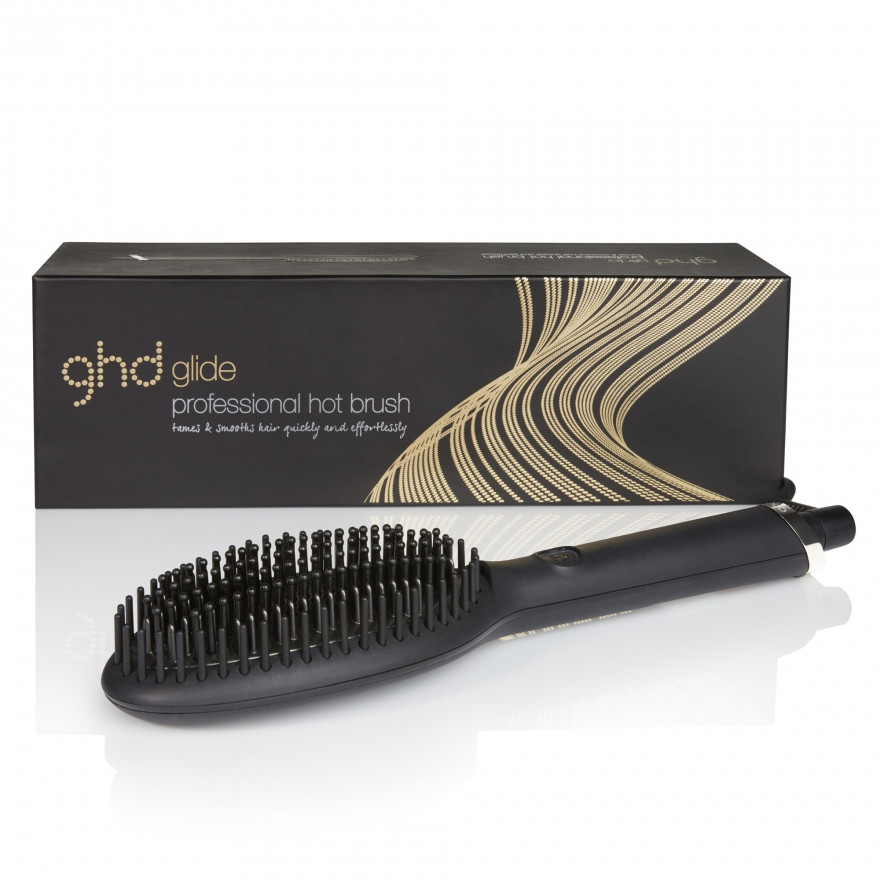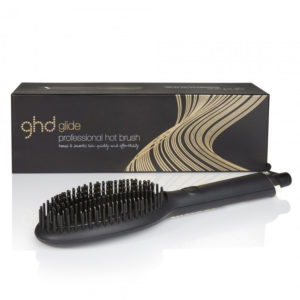 HOW CAN I GET THE GHD GLIDE?
The ghd glide sold out across NZ and Australia. Be quick. See your Rodney Wayne salon or Shampoo 'n' Things store now or call to ask about having one reserved for you, or shop online with Rodney Wayne here. RRP $260.
GET REWARDS WITH GHD GLIDE
When you shop at a Rodney Wayne or shop at Shampoo 'n' Things you can earn Rodney Wayne Rewards. They're points that can go towards your hair services and hair care products. Plus you get access to special offers and exclusive professional quality products. So visit your Rodney Wayne salon or shop at Rodney Wayne Shampoo 'n' Things to enjoy expert advice and professional quality hair care.
Please note, Rodney Wayne Rewards are not available for online sales.