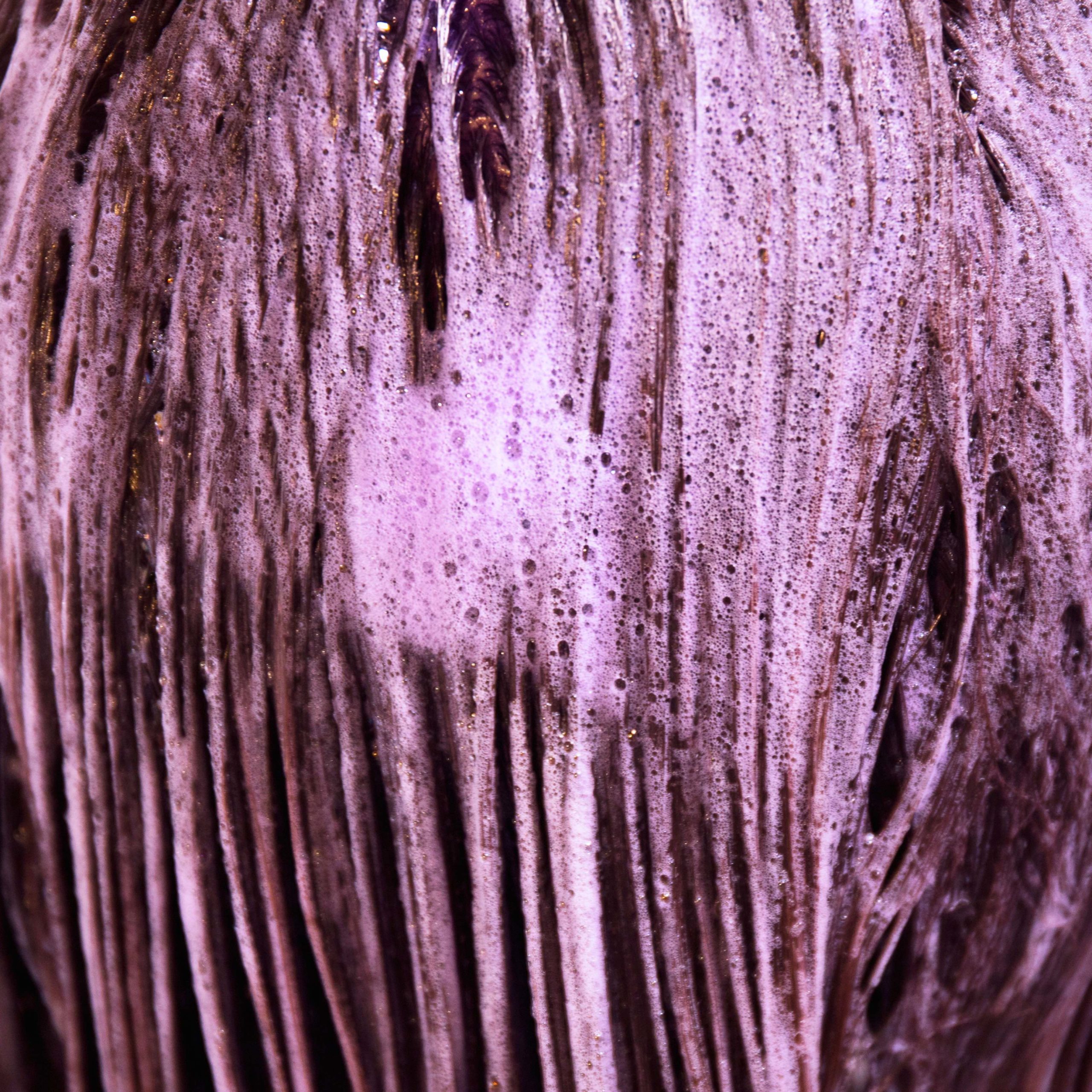 Purple shampoo is a must for blondes to use in between salon colour visits. It can also help copper tones from going brassy too. So how do you use it for best effect? If you've ever asked questions like, 'How often should I use purple shampoo?' or 'How long do I leave purple shampoo in for?' then read on, Rodney Wayne Creative and Education Director, Newton Cook has the answers. Newton explains, 'Purple shampoo is fantastic for keeping your blonde bright and cooler tones intact, but it is important to use it correctly.'
HOW OFTEN SHOULD I USE PURPLE SHAMPOO?
If you like a little warmth and creaminess, Newton says, 'I recommend treating once a week; use your normal shampoo for the first cleanse and your purple shampoo for the second, then rinse out before conditioning as normal.'
For those who tend to go brassy quite fast and prefer a cooler blonde, Newton recommends 'Use your purple formula every second shampoo, no more than twice a week. Each time, use your normal shampoo for the first cleanse followed by the purple, then rinse and condition.'
If your hair always takes to brassy tones, Newton advises; 'Talk with your stylist about whether a blue shampoo would be better prescribed to keep your colour looking cooler.'
Purple shampoos are not recommended for daily use as the pigment can build up on the hair, essentially dulling down your blonde, and it can be drying given its main purpose is colour treatment rather than nourishment. If overly used, or left in too long, there can be challenges with your next colour service due to the buildup.
HOW LONG DO I LEAVE PURPLE SHAMPOO IN FOR?
The short answer is that it depends on your tendency to go brassy, whether your hair receives colour easily, or is thicker and more coarse in texture. It also depends on what result you want. On top of this, different products have different recommendations, so always read those labels. In general, if you're a warm blonde, leave in longer than if you're a cool blonde – makes sense, right?
WHICH PURPLE SHAMPOO IS RIGHT FOR ME?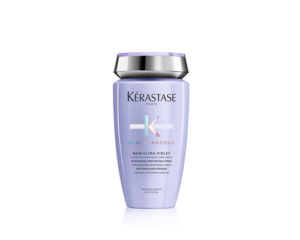 Kérastase Blond Absolu is the ultimate answer for all blondes. A unique combination of potent elements and edelweiss flower deeply nourishes hair strands and neutralises brassiness for an illuminated blonde. Blond Absolu protects, smooths, and boosts your blonde. Leave in for 2-5 minutes before rinsing.
Pureology Strength Cure Blonde Toning Shampoo is the 100% vegan and sulphate free solution to brassy colour breakouts. Pureology Blonde Toning Shampoo features infusions of aromatherapy fragrances. It helps brighten, fight brass and fortify for lightened hair that's stronger and healthier with more vibrant colour and shinier hair. How long you leave it in for depends on your hair type. Warm Blondes: Leave in for 1-3 minutes before rinsing. Neutral Blondes: Leave for 3-5 minutes before rinsing. Cool Blondes: Wait 5-15 minutes before rinsing.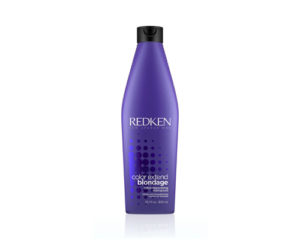 Redken Color Extend Blondage color-depositing purple shampoo tones and strengthens to help keep your blonde brighter, healthier, softer and nourished. It is formulated with a protein complex that neutralizes unwanted undertones and also helps strengthen your hair's cuticles. Leave in for 3-5 minutes before rinsing, then follow with Redken Colour Extend Conditioner.
Purple shampoo is popular not only with coloured blondes, but also natural blondes, those with grey hair that tends to yellow, and even people who have darker hair with brassy tendencies. Newton concludes, 'Your hair colour is as individual as you are. I invite you to visit and talk with the colour experts at your nearest Rodney Wayne about your specific hair care requirements. It's worth taking that little extra time to ensure you are bringing out your beautiful best.'
To find your nearest Rodney Wayne or Shampoo 'n' Things colour expert click the link here.