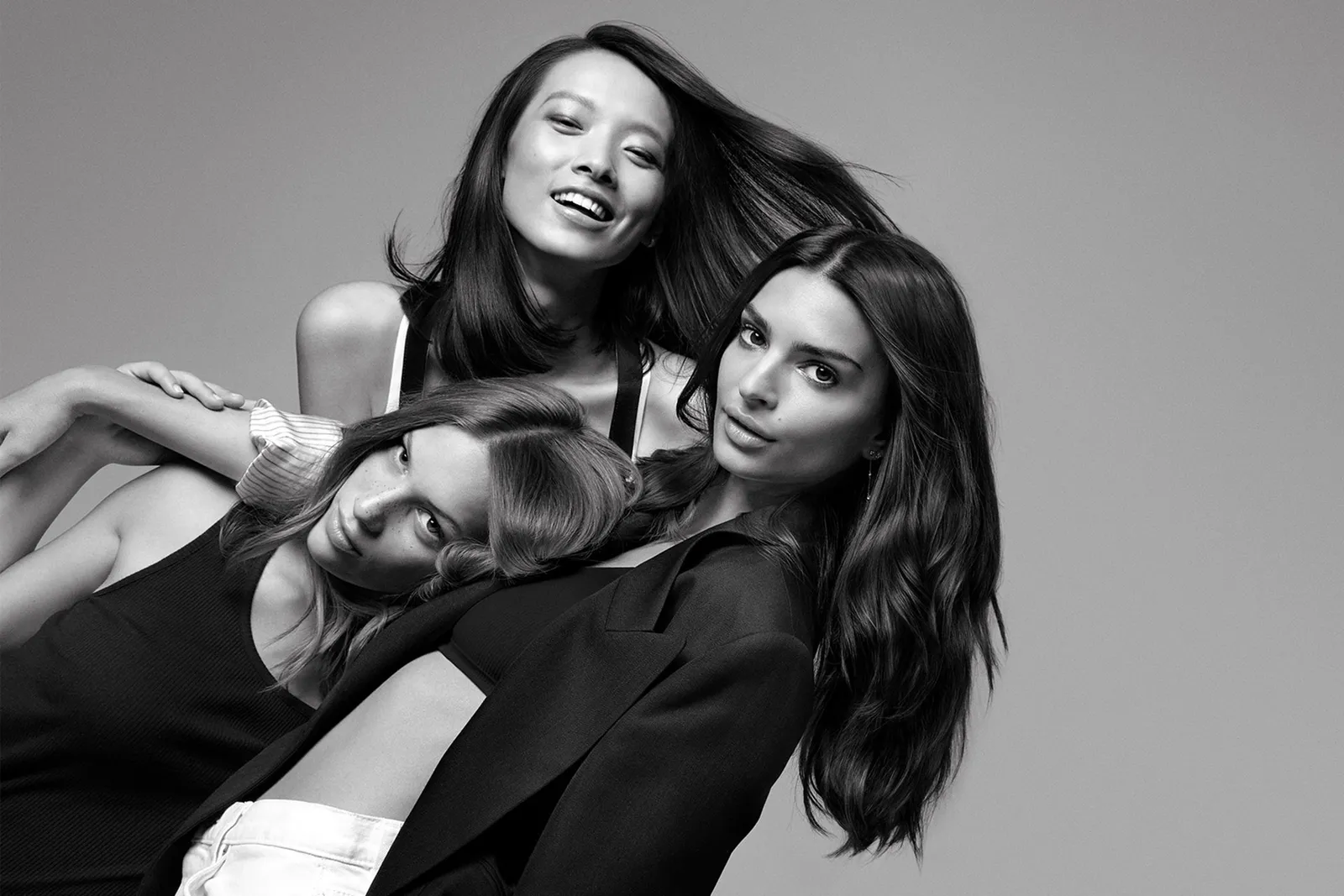 Winter is a season of challenges for our health and our hair. Cold air is dryer than warm summer air, and it can have a drying effect on our strands too. Office central heating can also cause damage. Winter's demands on our immune system can adversely affect our scalp and hair follicles. Find out how to care for the health and beauty of your hair during winter and learn how to reduce the risk of hair fall during the season – follow these tips from our creative and education director Newton Cook.
Prevent Hair Fall
Winter often takes a toll on our hair and hair fall can be a major factor. Whether it starts from the root or from breakage from stress on the hair due to brushing, tight scarves or hot styling, we all want a way to prevent it. Kérastase Genesis treats hair-fall, both at the root and minimises the fibre breakage that brushing and winter stresses can cause. It gently strengthens your hair by clarifying and reinforcing the fibres to prevent the breakage that can lead to hair fall.
Protect Hair Health – Reduce Heat Stress
Blow waving your hair can cause damaging heat stresses and the time involved can add to general stress on those busy winter mornings. Try prepping your hair when wet with Redken Quick Blowout Primer Spray and using a professional quality dryer like the ghd Helios. This will reduce the stress on your hair and cut your blow-drying time – giving you more time to start the day in the right state of mind too.
Nourish and Hydrate Your Hair
A favourite among our stylists and clients alike for the way it adds shine, softness and replenishment is Kérastase Chroma Absolu Soin Acide Gloss Treatment. Not only does it help to seal the cuticle to give you that extra sheen but it also penetrates deep to deliver the moisture that gives your hair beautiful softness.
Blowdry Hair With a Cool Finish

 
The '90s trend has been coming back in full force this year, and it's not going anywhere anytime soon. One of my top tips this winter is when blow-drying your hair to achieve that '90s supermodel look, blow wave and smooth all your hair forward. Then once done, blow your hair back with a cool shot of the dryer. You will be left with ultimate volume at the crown but soft and effortless around the face. And the cool hairdryer setting reduces the stresses that can damage your hair. Finish it off with L'Oréal Tecni.Art Fix Anti Frizz hairspray, this will leave your hair controlled and in place but still moveable. My favourite product combo to achieve this look is the ghd Helios dryer paired with Redken Big Blowout Heat Protecting Gel and Redken Styling Oil for All to add a beautiful sheen to the mid-ends.
Earn Rewards With Beautiful Winter Hair
As a bonus, when you receive a service or shop at Rodney Wayne or Shampoo 'N' Things, you can earn Rodney Wayne Rewards*. They're points that go towards your in-salon hair regime and professional hair care products. And as a Rewards member, you'll also get access to special offers and exclusive product releases.
*Ts+Cs apply. Rodney Wayne Rewards are not available with online purchases.