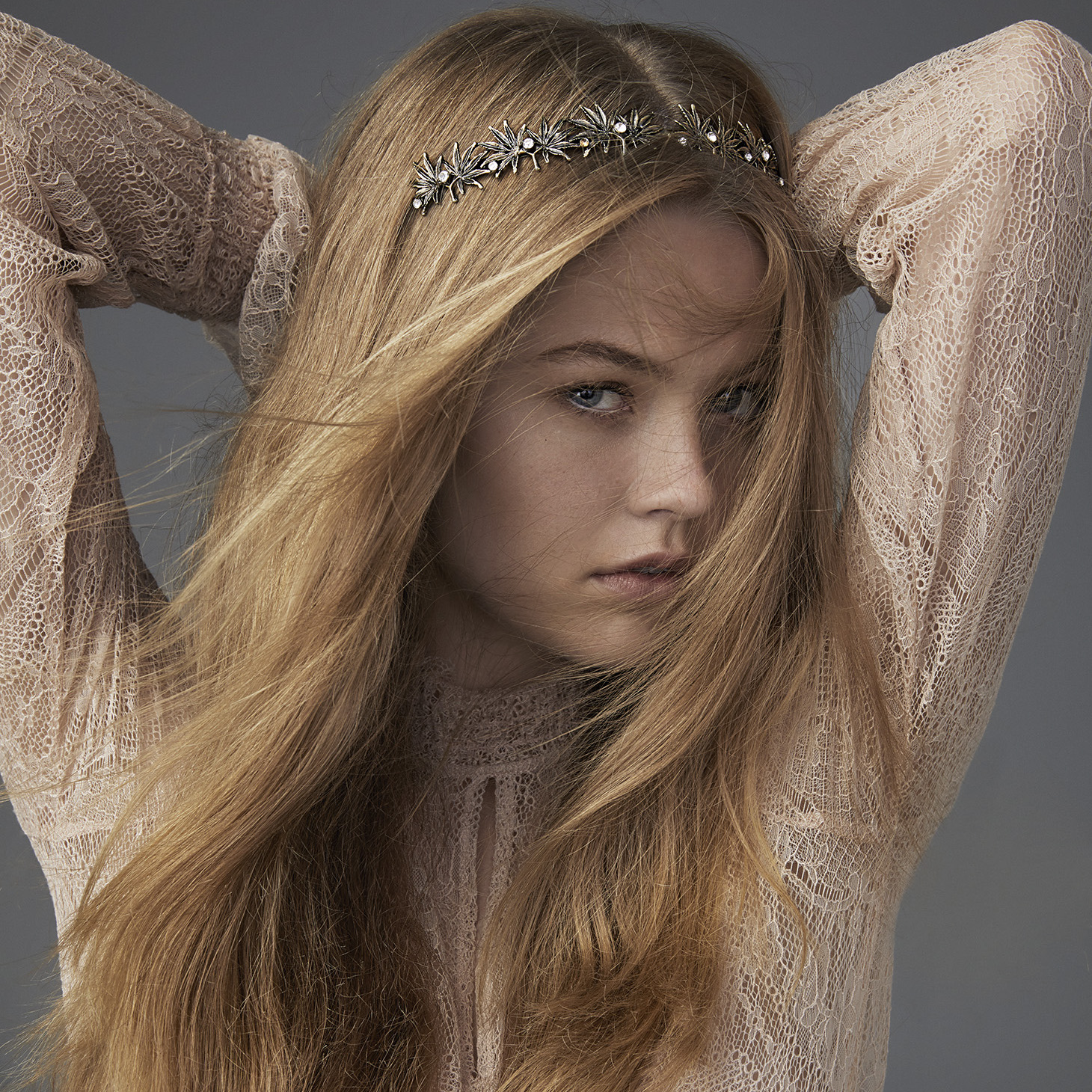 Get set for sunny days and long hot nights. Party season is coming and your party potential will soon be at that all-time high. Up-to-date with the latest trends, your Rodney Wayne stylists can recommend all the current looks and haircare products to suit both you and your event. So all you're left to worry about is how high is too high for that perfect party shoe.
Party Hair Tips
Our new Rodney Wayne Education and Creative Director for New Zealand, Newton Cook is welcoming the return of the hair accessory for the party season, 'I'm super pumped about the revival of hair accessories and our Kokoro range has something for everyone from true statement pieces to smaller, subtle embellishments.' Hair jewels are an easy way to add a touch of glam, from headbands, clips, cuffs and combs they can elevate any party look.
Whatever you decide for your hair, don't let the ever changeable Spring weather ruin your choice, carry a reliable umbrella and an equally handy travel-sized Pureology hairspray and you're always ready for a quick touch up.
To ensure your hair is party-ready, so be sure to visit your haircare experts at Rodney Wayne or Shampoo 'n' Things. Newton, who is also on the GHD Style Squad for Australia and New Zealand, says the health of your hair and scalp are what really makes the difference, and now is the time to enquire about your own personalised treatments, 'We can treat all of your concerns, from a range of scalp treatments, beating the frizz with one of our luxurious masks or restoring that radiant shine with a Fusio Ritual, just check in with your stylist and they can recommend what is best for you.'
Book Your Party Hair Look
With Christmas in a few weeks, your stylist's column will be filling up fast so be sure to book in those important dates in as soon as you can to ensure you don't miss out. Remember the quote, 'Your hair is the crown you never take off', invest in it and make time for it, you deserve it.
Rodney Wayne Rewards You
Every time you receive a service or shop at a Rodney Wayne salon or Shampoo 'n' Things store you can earn Rodney Wayne Rewards. They're points* that go towards your hair services and hair care products. You'll also get access to special offers and exclusive products.
*T+C's apply. Rewards not available for online sales.