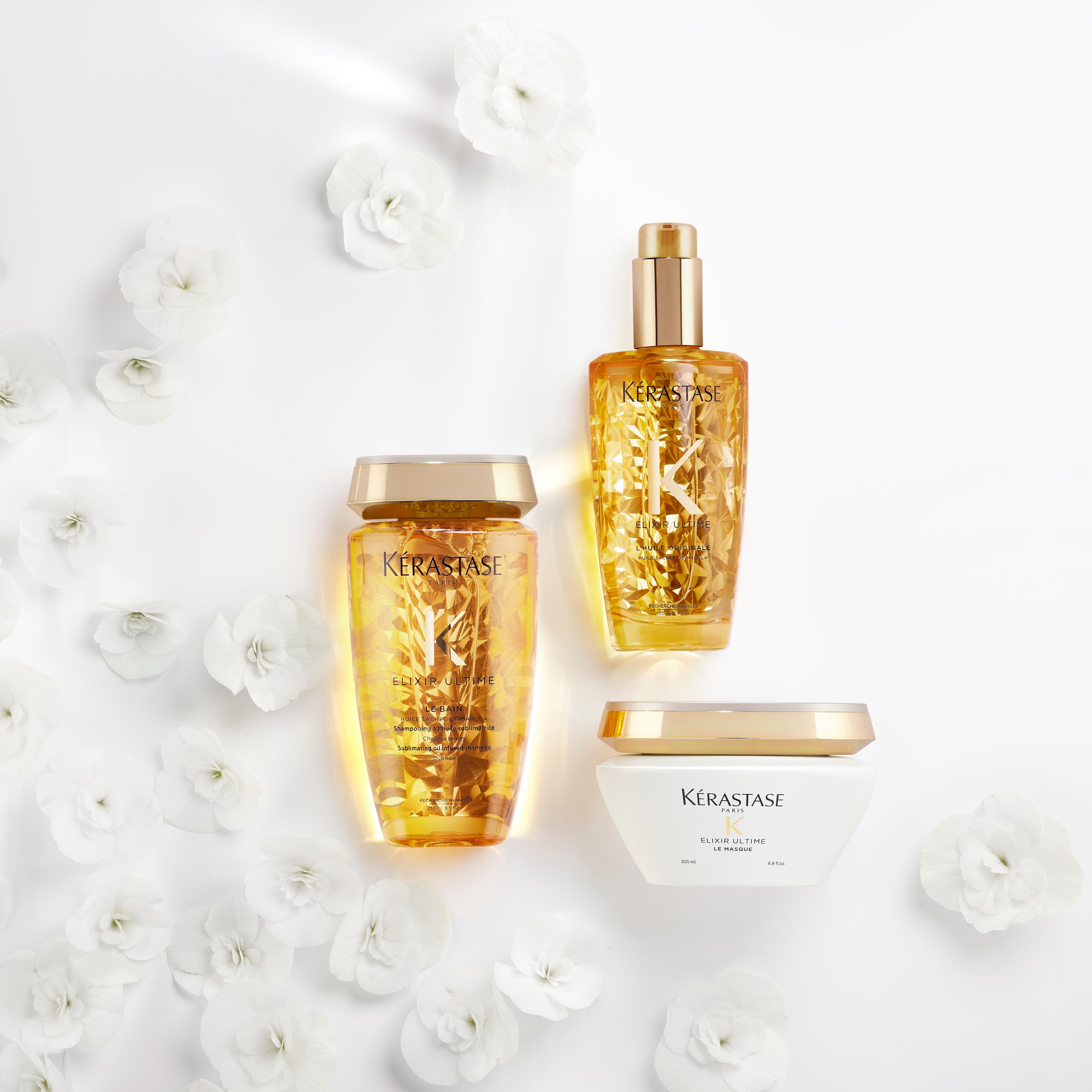 The versatile and ever-popular Kérastase Elixir Ultime collection now includes a new fragrance and improved formula.
What is Kérastase Elixir Ultime?
The Elixir Ultime hair care collection of exceptional hair oils for soft hair creates ultimate shine. The range is formulated with precious oils including Camellia oil and Argan oil. You'll love the luxurious hair nourishment that creates soft and shiny hair.
Why Use Kérastase Elixir Ultime?
Elixir Ultime is the iconic routine for extremely shiny hair. With the beautifying power of precious hair oils at its heart, it leaves hair soft, healthy and incredibly radiant. You love the shampoo, conditioner, masque and extra care. Elixir Ultime can be used as a pre-cleanse to remove impurities before shampooing, or as a pre-blow dry for additional protection. You can also use the Elixir Ultime for finishing, to control frizz, smooth and style, or apply a drop throughout the day for a touch of shine as needed.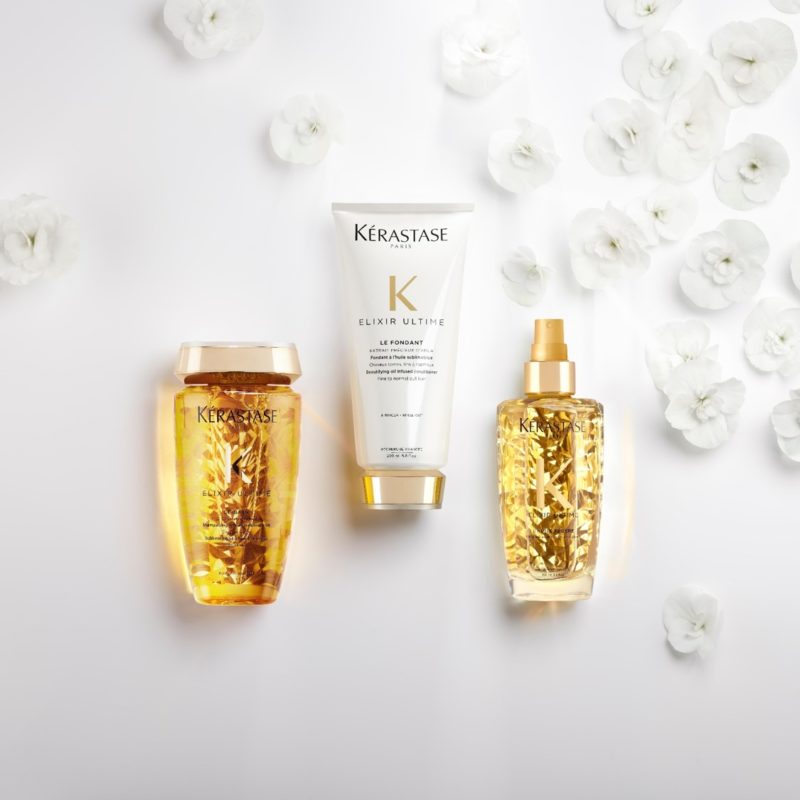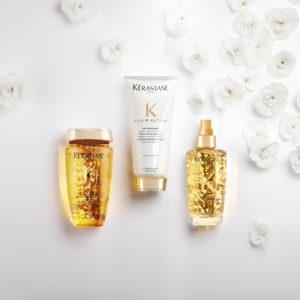 Where Can I Shop Kérastase Elixir Ultime?
Elixir Ultime is available now at Rodney Wayne salons and Shampoo 'n' Things stores. You can also shop online and have Elixir Ultime delivered to you.
Earn Rewards with Kérastase Elixir Ultime
Every time you receive a service or shop at a Rodney Wayne salon or Shampoo 'n' Things store you can earn Rodney Wayne Rewards. They're points that can go towards your hair services and hair care products. You'll also get access to special offers and exclusive products.
For more hair inspiration and the latest haircare tips follow @RodneyWayneOfficial on Instagram or stay in touch with us on Facebook.