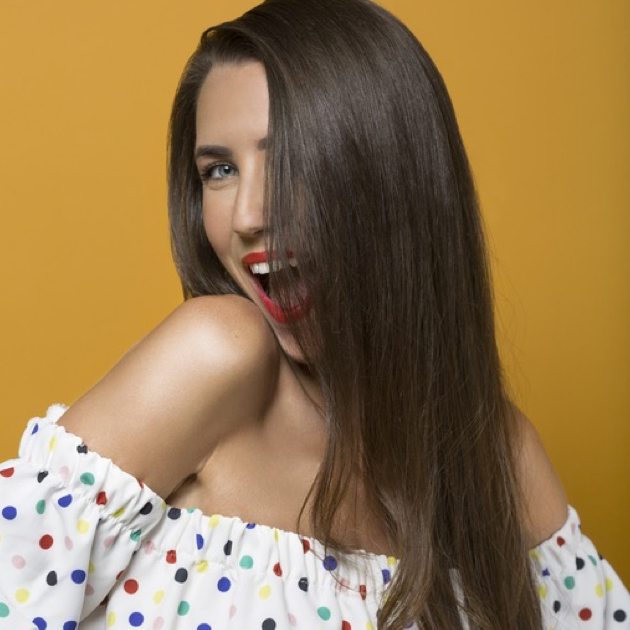 All that time spent at home gave us plenty of opportunities to learn about what's important and to appreciate what we have. When it comes to hair we also learned that there are some essential items that we really can't do without. And some of us came to love our longer locks!
Rodney Wayne's Creative and Education Director Newton Cook shares his insights from the lockdown to help you, and your hair, feel fabulous in the new normal.
A SHAMPOO THAT SHINES 
Salon-quality shampoos do more than just clean hair, they are specifically formulated for each hair type and work to help to keep your hair at it's best while you clean. As your needs can change over time, ask your stylist to recommend the right option for your hair type. The Kérastase range is much loved by our stylists and our clients. And Pureology is also very popular – Pureology Clean Volume is particularly loved as it is lightweight and gives fine hair a light, airy fullness while helping to lock in colour vibrancy. And its 100% vegan.
YOUR CONDITIONER 
Follow your shampoo with a conditioner that helps restores moisture, nutrition and shine. Another vegan-friendly fave is Pureology Hydrate. It's a super light conditioner that won't weigh your hair down and leaves room for your Masque to give the hair more moisture for extra boost. If you've got dry or damaged hair, go for a heavier conditioner.
EXTEND YOUR STYLE 
Not only does dry shampoo help to get us through to the next wash, but it can be used as a preventative to help stop oil build up. Redken Pillow-Proof Two Day Extender eliminates oil with a matte finish and no residue. Spraying it through freshly washed, dried, styled hair at the roots will help to soak up any excess oils that might come through.
MASQUE IT 
We now all know the importance of having an intense conditioning masque at home to help re-moisturize and strengthen our locks after a long few weeks without salon treatments. Using a Kérastase Masque instead of your normal conditioner every 2 weeks will help keep your hair hydrated and strong till your next hair appointment.
MOISTURISE WITH MOUSSE 
Mousse is great for controlling your style. Redken Full Effect is a moisturizing hair mousse that doesn't dry hard and crunchy as some mousses did in the '80s, it's an awesome product to scrunch into the hair, leaving it with a soft natural feel and shine. Full Effect is great to blow-dry into the hair if you are feeling the need for a bit of volume. The bonus is it completely dries with a 'barely there' product feel. Designed for volume, its an awesome frizz tamer too.
LOVING YOUR LONG HAIR  
Your hair has probably grown a fair bit over these past weeks, and some of us may be enjoying the length and thinking, "Maybe I like it long and I want to grow it a bit longer". The biggest mistake people often make is deciding not to get a haircut – because it makes sense if you want to grow it, right? The reality is, trimming the ends is an important part of growing your hair – and here's why.
As it grows longer, the ends of your hair become a little drier and damaged due to things like pollutants, weather, and styling. This can lead to split ends, and when those split ends aren't being trimmed off regularly, that damaged hair is potentially splitting higher and higher up the hair shaft, resulting in not only split ends but split mid-lengths. This can result in broken hair strands with your hair left feeling dry and damaged.
Another option is alternating a Smartbond / Fusio / Blowdry treatment with a professional cut and blow-dry (or as we say- Shape and Finish) every 3 weeks, which will not only leave you with long hair but luscious healthy hair.
RODNEY WAYNE REWARDS YOU 
We all need a treat now more than ever. Every time you receive a service or shop at a Rodney Wayne salon or Shampoo 'n' Things store you can earn Rodney Wayne Rewards to do just that – treat and pamper yourself – or someone else, of course! Your points* go towards your hair services and hair care products. You'll also get access to special offers and exclusive products.
*T+C's apply. Rewards not available for online sales.