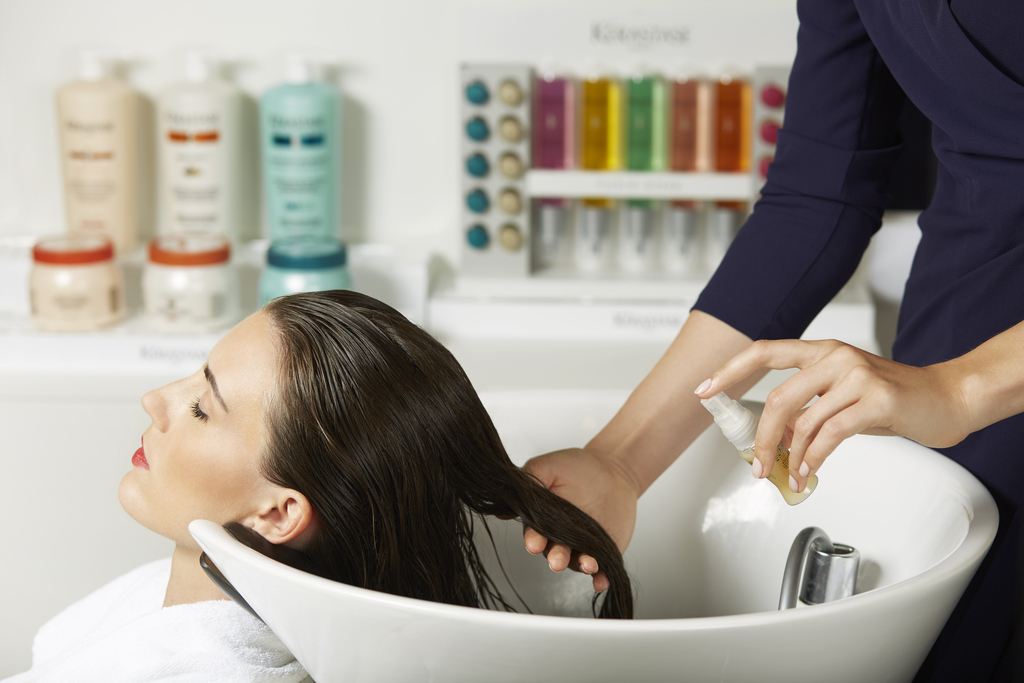 If your hair has been buffeted about by harsh winter chills then it's time for some spring rejuvenation. Show winter who's boss with a boss new look inspired by the key trends of the coming season.
Rodney Wayne Global Creative Director, Richard Kavanagh has the following tips to put some spring into your hair.
Rejuvenate with a retro nod to the 60s
Kav reveals the pixie cut is a hot look for spring. "Showing a resurgence on the runways and red carpet, and with a subtle nod to the sixties, Bella Hadid's glossy dark, feminine pixie is the epitome of cool and chic. For longer looks, an effortlessly styled blunt bob, sitting just below the jaw, with a lived-in texture is the ideal canvas for this season's colour trends."
Diversity is the colour this spring
Glossy, multi-dimensional colour, expertly crafted and individually curated is the go to for spring, says Kav. "Bella's pixie cut is enhanced with shades of chocolate and mocha which highlights her bone structure and makes her eyes pop." Kav adds "At the lighter end of the spectrum, think of iridescent blondes, soft and subtle apricot, honey gold, all in subtle, handcrafted, multidimensional hues reminiscent of blown glass."
Spring revival
Take a little time for yourself, and sink into the personalised pampering of the Rodney Wayne experience. Indulge in the luxury of transformation and take time to let your colourist craft the perfect combination of hues for you. And while you're there, treat your hair to a moisture or protein treatment, customised to add strength, shine, and moisture and to help your colour last and really revive your hair for the new season.
Maintain good hair health and care for your hair with the following treatments:
Kérastase Fusio-Dose – in salon care
Treat your hair to some salon care with Kérastase Fusio-Dose. Enjoy a custom-designed mixology treatment, combining the right mix of boosters, concentrates and active ingredients to transform, tone and inject spring radiance into your hair.
Followed by home care – Kérastase Night Serum:
Then take home an intensive night serum that continues to treat your hair while you sleep. Non-greasy and lightweight, the ground-breaking cream formulated with Iris root extract and essential vitamins work over 8 hours to replenish and nourish hair. With no rinsing required and a lasting beautiful fragrance, this at-home hair care couldn't be easier.
Redken Frizz Dismiss – shampoo, conditioner:
The Redken Frizz Dismiss collection takes care of unwanted fizz with no fuss. The sulphate free shampoo injects smoothness into the hair while protecting it from humidity. Then the conditioner works overtime both detangling and moisturising hair, leaving it manageable and with a gorgeous shine.
Self care is the new black
Regular cuts, regular colour, in-salon protein and moisture treatments for strength and shine, and a professional, at home, haircare regime will go a long way to making sure your hair looks its best for longer.
Rodney Wayne Rewards You
When you buy a product or service at a Rodney Wayne salon or shop at a Shampoo 'n' Things store you can earn Rodney Wayne Rewards. They're points that can go towards your hair services and hair care products. Plus you get access to special offers and exclusive professional quality products. So visit your Rodney Wayne Salon or shop at Rodney Wayne Shampoo 'n' Things now.
Please note, Rodney Wayne Rewards are not available for online sales.