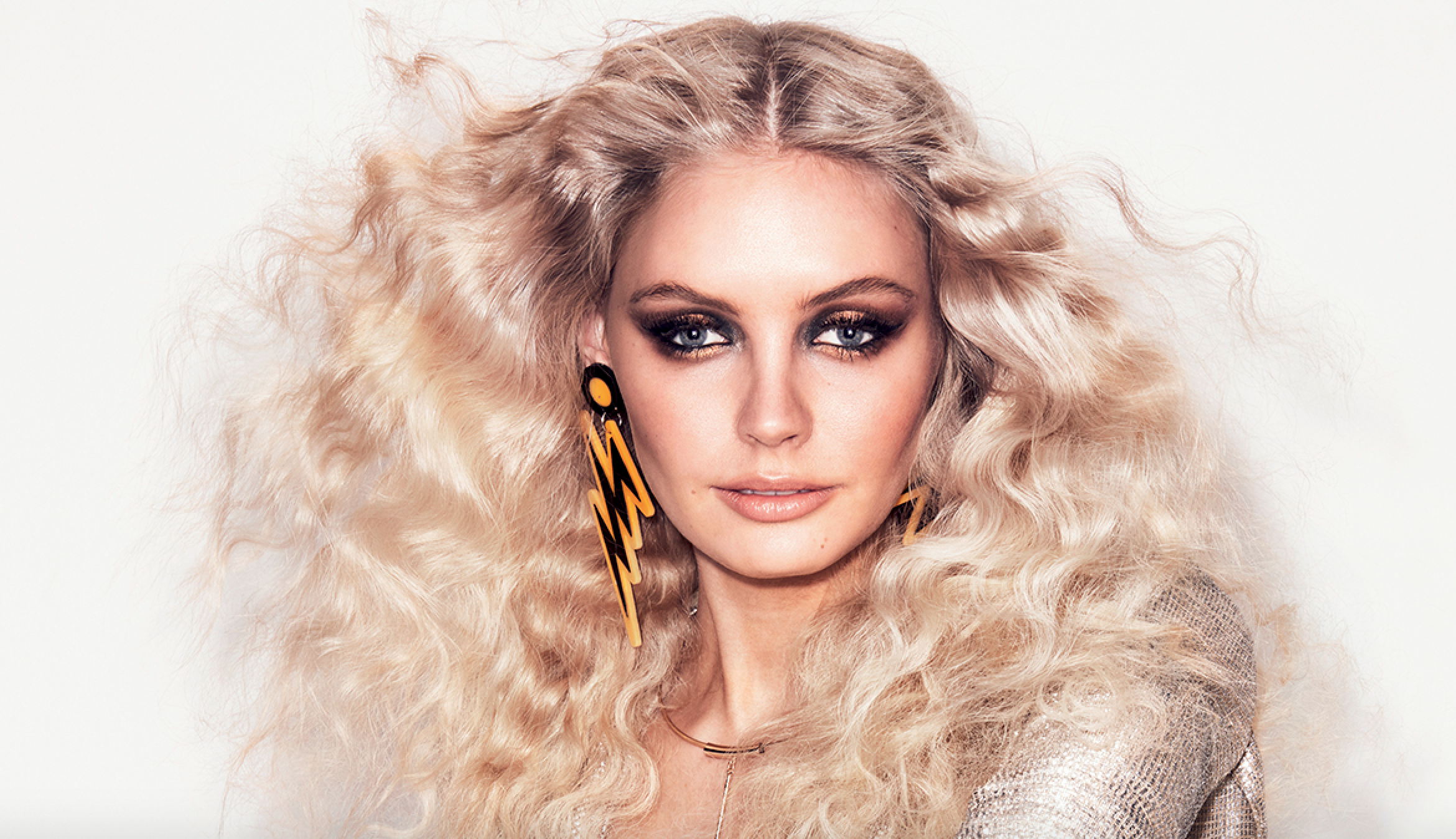 Your guide to choosing the perfect shampoo or cleanser
How long have you been sharing a shower with your current shampoo? It might be time to reevaluate the relationship. Professional quality shampoos can do more than just cleanse your hair. They can be fundamental to ensuring the health and integrity of your hair is maintained. To help you choose the best bath for your hair we've put together a few tips from Rodney Wayne creative director Richard Kavanagh and the experts from the Rodney Wayne Artistic team.
Colour-Treated Hair
Best choice: If your tresses have been colour treated then using a colour-safe shampoo is absolutely vital for keeping those tones from fading fast. Look for a lightweight, gentle, sulphate-free cleanser. Shampoos containing amino-ions can help seal in your color while strengthening the hair fiber from root to tip.
Try this: Redken Color Extend Magnetics Sulphate-Free Shampoo
Dry Hair
Best choice: Dry hair can make detangling and styling difficult. It feel rough to the touch and can eventually become brittle and lose its shine. Look for a shampoo with ingredients that will soften and strengthen your hair without weighing it down. A professional quality shampoo specifically created for dry hair can replenish your hair and lock in essential nutrients.
Try this:  L'Oréal Professionnel Absolut Repair Lipidium Shampoo
Dry Colour-Treated Hair
Best choice: If your hair is losing it's natural softness through extensive colouring there is still hope. A hydrating shampoo that gently cleanses without stripping colour can restore your hair's natural health. Go for sulphate-free and infused with soy, oat or wheat protein to help strengthen, rebuild and repair those dry strands.
Try this: Pureology Hydrate Shampoo
Naturally Blonde Hair
Best choice: Blonde hair commonly darkens with age. While it is more prevalent in children it can turn from light, to medium or dark brown or even brunette in adults. If your locks are naturally golden reach for a sulfate free, pH balanced shampoo to boost your beautiful shine without compromising those rare blonde tones.
Try this:  Redken Blonde Idol Sulfate-Free Shampoo
Platinum Blonde Hair
Best choice: When you have platinum blonde hair, you know how much of a challenge it can be to keep that perfect tone. A quality silver shampoo is crucial to help neutralise unwanted brassy yellows. Choose a sulphate-free shampoo designed with violet pigments so it won't damage your strands while enhancing the shine and keeping your blonde that perfect shade between salon visits.
Try this:  Pureology Perfect 4 Platinum Shampoo
Curly Hair
Best choice: Everyone with curly hair knows that it takes effort to keep those curls looking bouncy and fresh. You are probably already using a wide tooth comb and avoiding a brush to detangle. Curly hair needs special cleansing care too. You also should be using a shampoo designed to increase manageability without weighing it down. The most effective have no sulfates or alcohol and work on each strand to smooth your hair and reduce the frizz. Go for one that gently cleanses and nourishes without stripping your precious natural oils.
Try this:  Redken Curvaceous Low Foam Moisturizing Cleanser
Wavy Hair
Best choice: You're the envy of almost every girl today with your effortless waves. Keep your hair free and easy with shampoos that can add shine and protect your hair from the environment without weighing it down. Wheatgerm oil and jojoba can help for lightweight moisture. Some salon quality cleansers can also strenghten your hair and help control those waves.
Try this:  Matrix Total Results Curl Please Shampoo
Frizzy Hair
Best choice: To tame the frizzes you need a gentle shampoo that smoothes unruly hair without stripping away moisture. Good frizz control cleansers provide extra manageability and protect hair from humidity. They should also offer high levels of moisture to keep the hair cuticle smooth and fight fly-aways. Look for a sulphate-free option that can also ease blowdrying and give you days of frizz-free hair.
Try this: Pureology Smooth Perfection Shampoo
Brittle Hair
Best choice: If your hair is brittle or dehydrated from heat damage or chemical treatment, a cleanser that restores moisture is vital. Don't reach for any old shampoo. You can replenish and maintain your essential moisture balance by choosing a shampoo that targets your hair where it needs the care. Moisturising cleansers with argan oil and soy proteins can penetrate strands and boost body. That extra TLC can help hair feel silkier, softer and more supple.
Try this: Redken All Soft Shampoo
Grey Hair
Best choice: Grey hair looks even better when you neutralise any unwanted brassy warmth. A salon quality silver shampoo can eliminate those dull, yellow tones and add shimmering brightness to grey and white hair. Go for a purple shade to remove the brass tinges and add illumination for gorgeous naturally grey hair.
Try this:  Matrix Total Results So Silver Color Obsessed Shampoo 
Fine Hair
Best choice: Fine hair can fall flat fast. So it needs extra support. You don't want to wiegh it down further with the wrong shampoo. Rather, reach for a hair bath that provides internal structure and reinforcement. Our choice is a shampoo that expands the hair fibre for amplified volume and add bounce to even the finest strands while controlling any of the dreaded fly-aways.
Try this:  Kérastase Résistance Bain Volumifique
Thick Hair
Best choice: Those luxuriant locks can be the envy of many. They can also be unruly and require extra moisture to help them feel soft and supple. The correct shampoo can actually make thick hair easier to style. Get ready for even more compliments. Go for a cleansing bath with botanical extracts that moisturise and enrich. Your hair will love the extra softness and moisture too.
Try this:  Kérastase Resistance Bain Therapiste
Split Ends
Best choice: Hair that is damaged or has ends that are splitting will need extra care. A salon quality shampoo is vital. Opt for a cleansing bath designed specifically for weak, brittle or damaged hair. Professional options can help recover the strength and shine of your hair over time.
Try this:  Kérastase Résistance Bain Force Architecte
Sensitive Scalp
Best choice: If you suffer from a sensitive scalp you need a hypoallergenic silicon-free shampoo designed specifically to soothe, calm and cool while cleansing. So your hair is left feeling supple and tangle-free while the scalp is relieved from irritation. Premium quality options can also nourish and purify dry hair.
Try this:  Kérastase Spécifique Bain Riche Dermo-Calm
Dull Hair
Best choice: Hair that lacks shine is often caused by environmental factors such as mineral or pollutant build up, or from mechanical factors such as brushing, combing, teasing and tieing. You can revitalise your hair and add shine by reaching for a cleanser with natural ingredients. To really treat those tresses avoid any sulphates, silicines or parabens.
Try this:  Matrix Biolage R.A.W. Nourish Shampoo
Thinning Hair
Best choice: Thinning hair can sometimes make you feel a little self concious about your image. Choosing the right shampoo can help iprove the appearance of thinning hair by preventing breakage and removing impurities from the follicle allowing a healthier environment for hair to flourish. Look for scalp stimulating ingredients like ginger and menthol.
Try this:  Redken Cerafill Retaliate Shampoo
Oily Hair
Best choice: If your hair gets oily it can fall flat and lose its style, as well as appearing dull. Excessive oil build up is caused by overactive sebaceous glands in the scalp. You may be tempted to switch to washing your hair everyday. Instead, switch to a cleanser that absorbs excess oils. Salon quality options can also calm your scalp and balance ph levels while gently cleansing and purifying your hair.
Try this:  Redken Scalp Relief Oil Detox Shampoo
Blow Dry Fanatics
Best choice: If you love the perfect bouncy, shiny blowdry, you'll know how important it is to prepare your hair and scalp with the right haircare. A shampoo that gently cleanses while enhancing lightweight shine is the best place to start. Look for ingredients like coriander seed oil and amla extract.
Try this:  Redken Diamond Oil Glow Dry Gloss Shampoo
Coarse Hair
Best choice: If your hair is coarse, you going to want it to feel softer and more pliable, and if you work out or have a busy lifestyle where you wash your hair every day you might want to look for a co-wash system to keep your hair soft and pliable in one step. Save time and energy with a sulfate and paraben free formula that protects and leaves you with a second day feel without the second day look.
Try this:  Redken Genius Wash Cleansing Conditioner For Coarse Hair
Short Hair
Best choice: You've got short hair, and love to rock a cool-girl style. Let's keep it short and sweet. Less hair doesn't always mean less care. Your shampoo should contain ingredients that build a foundation for shorter styles and to help create lasting definition.
Try this:  Matrix Total Results Rock It Texture Shampoo
Talk to the Experts
To learn more about selecting the right haircare for you, you are most welcome to talk to the experts at Rodney Wayne and Shampoo 'n' Things. We are delighted to help. Or follow us on Facebook for regular tips and tricks.
As an extra treat, every time you buy a product or service at a Rodney Wayne salon and every time you shop at a Shampoo 'n' Things store you can earn Rodney Wayne Rewards. They're points that can go towards your hair services and haircare products. Plus you get access to special offers and exclusive products.
Visit your Rodney Wayne salon or shop at Rodney Wayne Shampoo 'n' Things now.