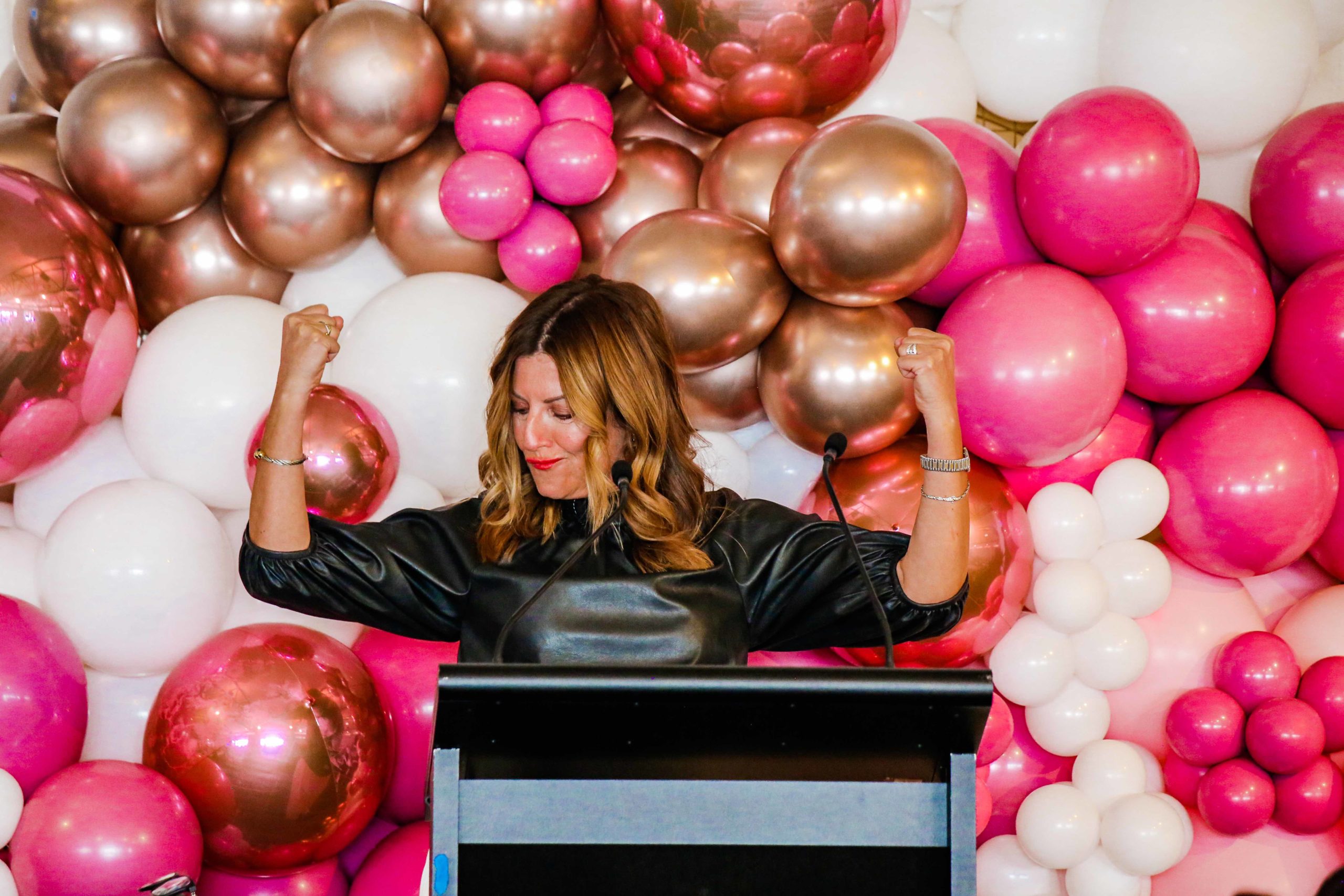 This month Rodney Wayne was proud to sponsor the Girls in Business event at the Maritime Room in Auckland. It's an event at the very heart of Rodney Wayne's values. Girls in Business is an organisation for entrepreneurial, business-minded women to connect, share experiences and get inspired. It offers support and opportunities for growing business empires and careers.
Rodney Wayne CEO Julie Evans was the keynote speaker. Julie revealed a little of her inspiring and motivating story. From salon assistant to Queen's Award winner to CEO, her journey has been an eventful and rewarding one. Julie shared some of the guiding values that have underpinned her life and the Rodney Wayne business. 'It's about treating everyone as an individual, a belief in the power of education, and celebrating the development and successes of those around you."
Expert Advice for Girls in Business
Rodney Wayne Education and Creative Director, Newton Cook also took to the stage to share his expertise. Newton offered a demonstration on taking hair from day to night with tips and tricks for a range of hair types and busy lifestyles. An advocate of selecting the right professional product for your individual requirements, Newton advised, 'If you smooth your hair at home you need Redken Velvet Gelatine – as well as smoothing, it's softening and helps keep hair shiny and glossy'.
Julie summed up the feelings of the day with an expression of gratitude for hosts Iyia Liu and Enda Swart as well as the other speakers. Thanks also go to all the amazing, talented people who brought their unique buzz to this special event.
For more inspiration and expert advice follow us on Instagram, Facebook, Youtube or Pinterest.