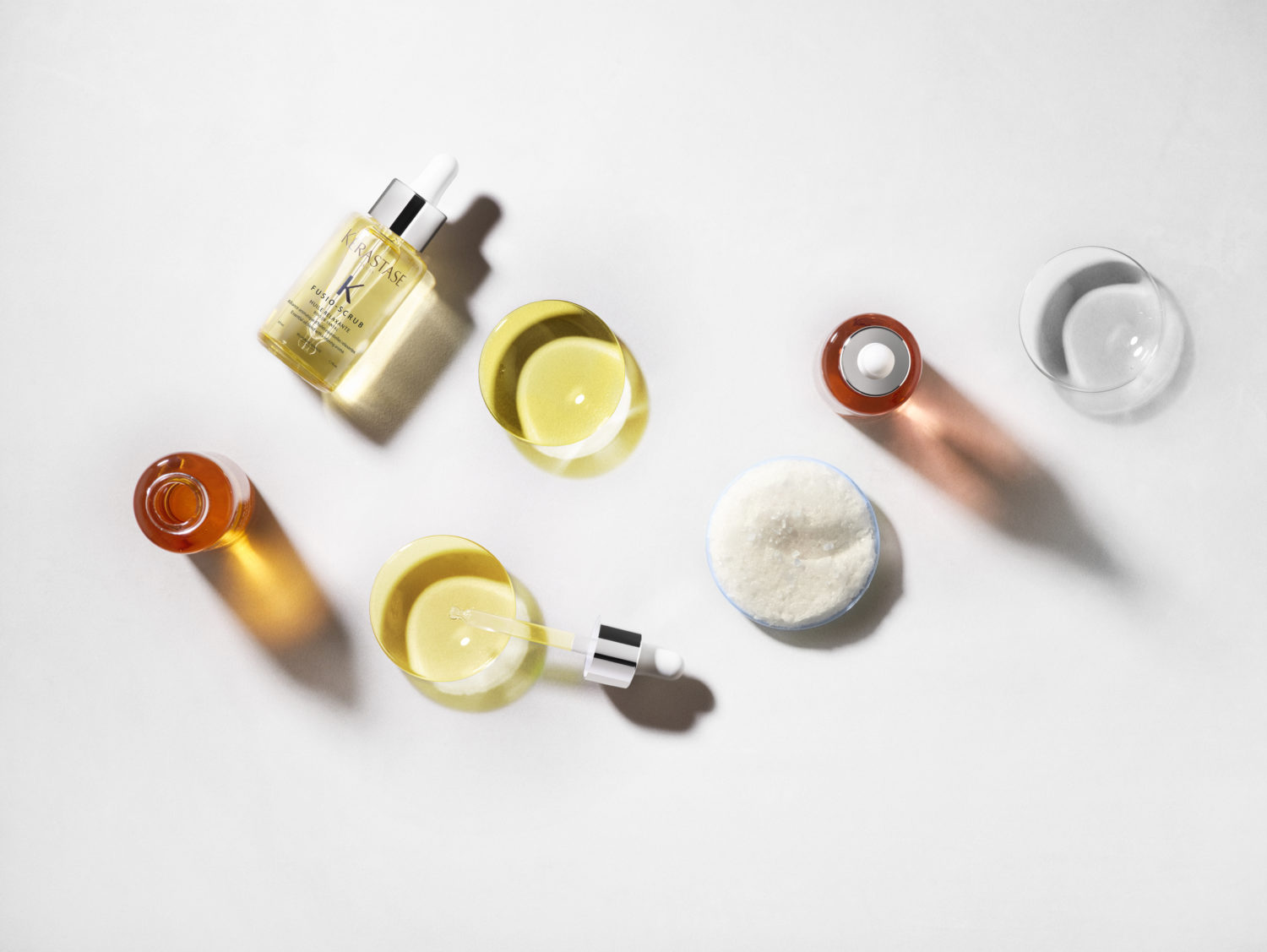 Now that the party season is behind us, it's time to reset your system and boost your health for the year ahead. You may think that applies to diet only, but your hair often needs the same seasonal reset as your body does. Rodney Wayne Eduction and Creative director Newton Cook has your top holiday hair and scalp detox tips and advises, "Now is the time to give your scalp and hair the pampering detox it needs."
Where to begin? Beautiful hair starts with a healthy scalp. Regular cleansing, moisturizing and detoxing right from the root source of the hair – your scalp – gives your hair the best chance to grow at it's utmost best. Newton stresses, "Scalp health is essential for hair that looks and feels fabulous".
Your In-salon Hair and Scalp Detox 
The Kérastase Fusio Scrub deep cleanse is an in-salon only service that frees the skin and hair from deep impurities. Like a facial for your scalp, hair is left radiant and revitalised. You'll find it feels light, voluminous and lifted from the root.
Kérastase Fusio Dose ritual is an intensive treatment that is custom-designed after your personal hair diagnosis by your stylist. Luxury meets a fast fix for dry, damaged or frizzy hair. These two treatments ensure that both your hair and scalp are kept in the best condition so that your hair can look and feel fabulous.
Your At-home Hair and Scalp Detox 
A staple over the change of seasons is a clarifying shampoo. It helps to reset your hair and cleanse it of any impurities caused by a build-up of product or colour treatments. It can also rescue hair from environmental factors. Newton reveals, "My favourite clarifying shampoo is Redken Detox Hair Cleansing Cream. This clarifying beauty is perfect for those clients who swim in chlorine, and ideal if you have your purple shampoo as this can dull or overly tone your blonde locks."
Visit your Rodney Wayne salon for a luxurious Kérastase Fusio hair pamper. Then talk to the experts to discover the take-home hair and scalp care that's right for your needs. That way you can start the new year feeling fresh and fabulous.
Rodney Wayne Rewards You Too
Every time you receive a service or shop at a Rodney Wayne salon or Shampoo 'n' Things store you can earn Rodney Wayne Rewards. They're points that go towards your hair services and hair care products. You'll also get access to special offers and exclusive products. Book your Fusio-dose appointment now.
Ts+Cs apply. Rodney Wayne Rewards not available with online purchases.