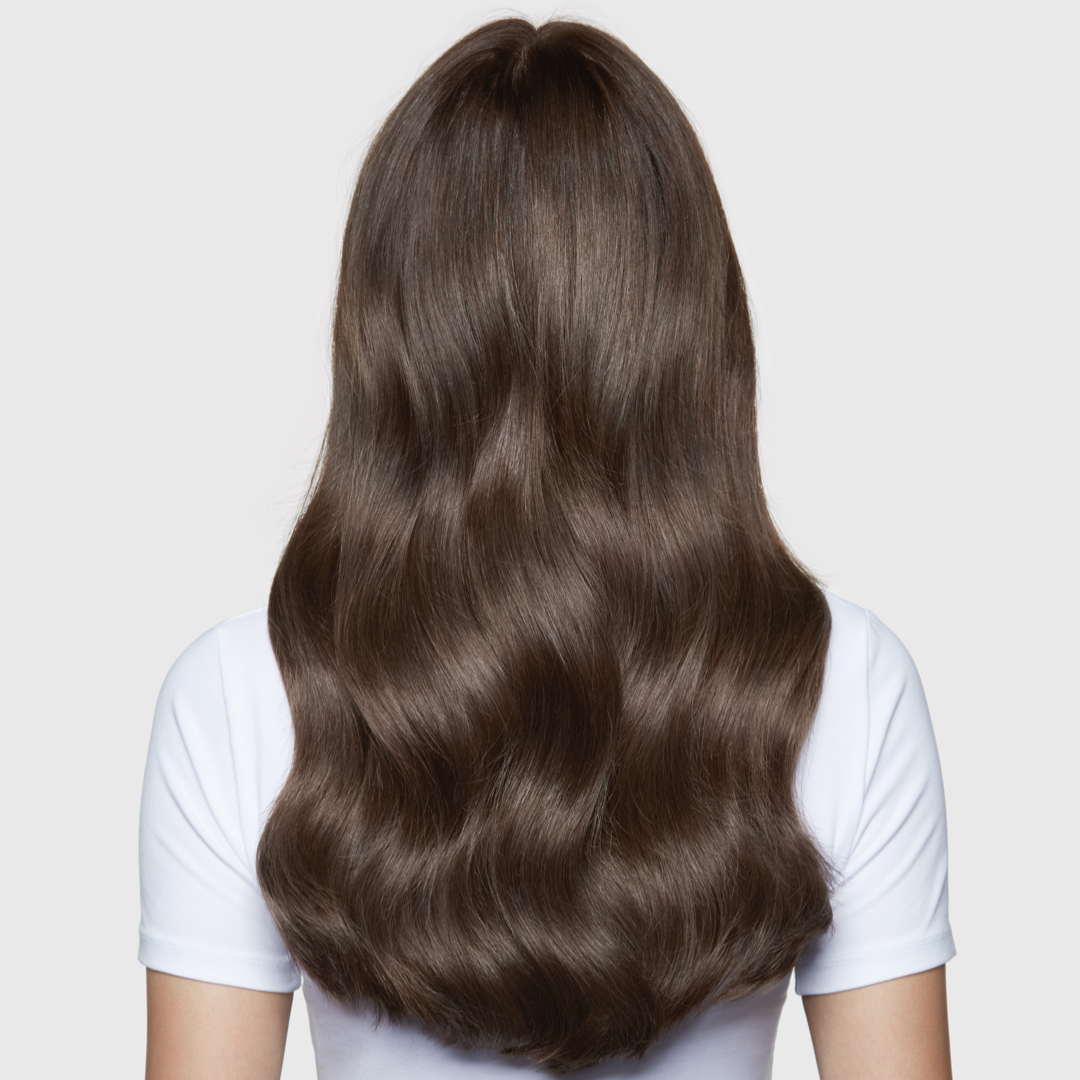 As we head into the cooler months you may be thinking… what shall I do with my hair? To answer this and your other hair colour questions, we tapped one of New Zealand's top hairstylists, our creative and education director, Newton Cook for his expert hair colouring and care tips.
'Whether you have long hair or short hair, the short answer is to go darker as the days get shorter too.' says Newton. 'If you're currently blonde, you can respond to the drop in sunlight hours by going towards dark blonde hair. You don't need to make the full transition to dark hair. I recommend going two shades darker than what you have now. Not only is this on-trend, but it also gives your hair a rest from the lightning process. This helps to maintain the health and integrity of your hair. And whether you have red hair, brown hair or brunette hair, choosing a slightly darker hair colour keeps you in step with the season and helps you feel refreshed and look in control."
When choosing a new darker hair colour, you might also like to think about the tones you want to see coming through your darker locks. "Globally, we are seeing modern tones like copper hair, chocolate brown hair and mocha shades that suit the season and the softer daylight," Newton adds.
"To get the best result, consult with your stylist about what new hair tones would best suit you and personalise your look to reflect your authentic beauty. Remember to maintain a peep of the lightness with some subtle light or blonde highlights. And when you do go darker, try using one of our glossing services. The benefits are that your hair is left with immense shine, but also, if by the time you get to summer and realise you'd like to go back to bright and blonde, it will be easier than if you went dark with one of our permanent ranges."
Whichever colour you choose, with an expertly applied, bespoke balayage or luxurious toner refresh, you can let your naturally sparkling light shine through too, no matter what the weather is doing.
Haircare for Coloured Hair
To achieve the most from your coloured hair Newton recommends professional quality haircare products. "I love Pureolgy Colour Fanatic. It's an all round beautifier that protects, and perfects colour treated hair. Like all Pureology haircare products it's sulphate-free and 100% vegan. Simply spray it on to damp hair after your favourite Pureology shampoo and conditioner."
When unwanted tones begin to show, Newton says "Serie Expert Blue Chroma Crème is a game-changer. It helps banish the brassiness and provides colour care and correction in dark hair. The luxuriously creamy formula feels amazing and is designed to care for your hair health as well as your hair colour."
"To keep your hair colour looking true, try Metal detox shampoo and mask. It helps to keep your hair colour looking good for longer. And it's very light and gentle on your scalp.
"Another fave of mine for color-treated hair is Redken Detox Hair Cleansing Cream. This shampoo is for all hair types and textures and it removes product build-up, as well as excess oil. It refreshes and leaves hair looking fabulously shiny. You can pair it with any Redken conditioner.
"To help promote extra gloss, I love to use L'Oréal Professionnel Ring Light Spray which is a lightweight shine spray that will help to reflect the naturally softer light as we head into those shorter days.
To discover more about the products that are best for your hair talk to the experts at Rodney Wayne and Shampoo 'n' Things. We listen, and we care.
Ready for a fresh new hair colour to 'Change the Story'? Book now with your favourite salon here.