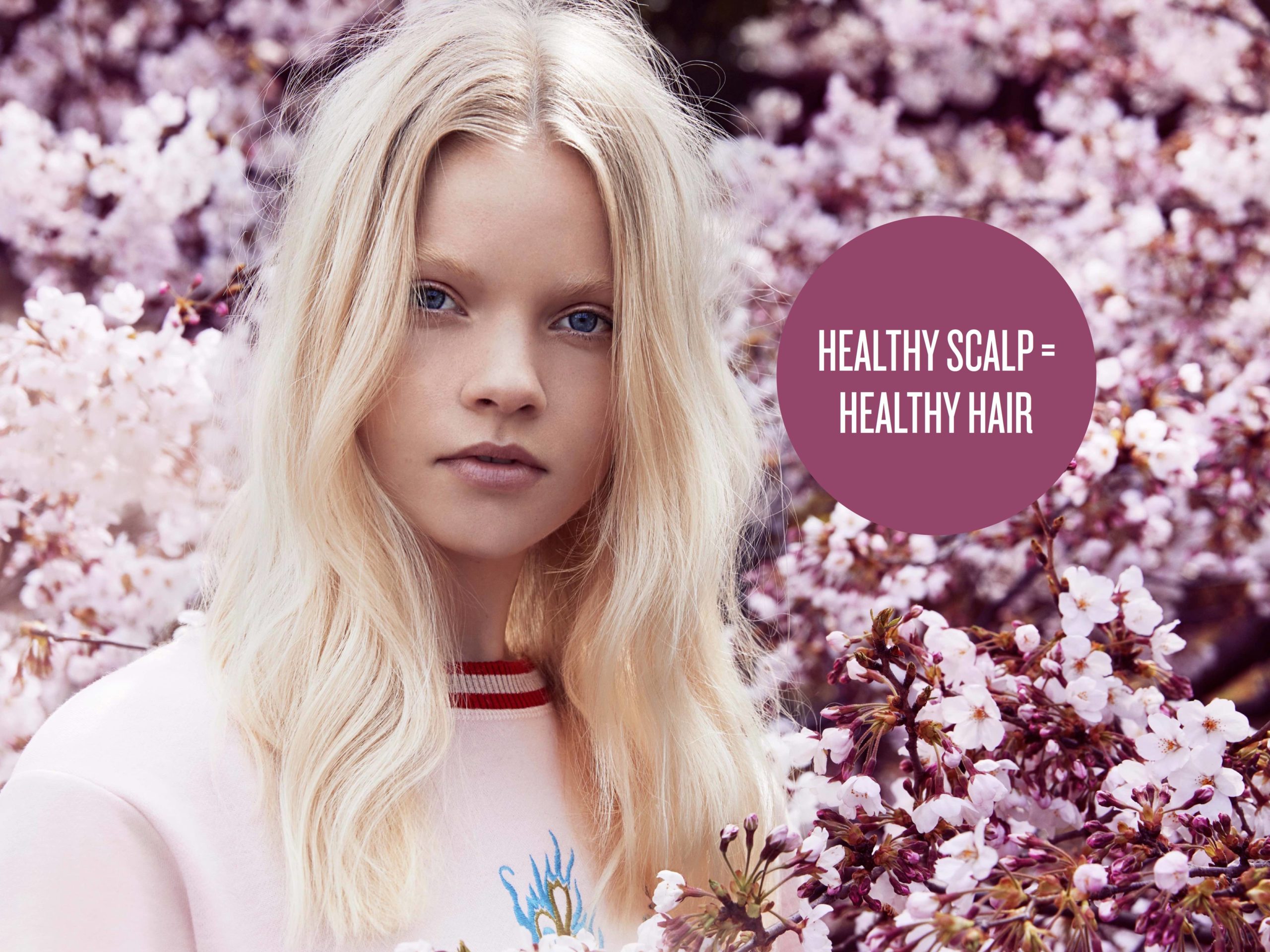 Most of us know the benefits of good hair care. Scalp care as part of a routine is vital to ensure your hair is healthy and beautiful. As seasons change this can be even more important. If you are having issues with your hair, those scalp concerns are often at the root of the problem.
Rodney Wayne creative director Richard Kavanagh says, "A healthy scalp can make all the difference to how your hair looks. By regulating oils, or dryness, your haircut will sit better, your styling will last longer, and you'll feel all the better for it.'" Kav adds, "Whenever I'm consulting on haircare for a client, the first thing I look at is the scalp. Choose a care regime that cares for your scalp first and all else will follow."
To ensure you are giving yourself total care, follow these tips and recommendations on the latest treatments from the experts at Rodney Wayne.
Itchy or irritated roots?
If you're concerned about itching or irritation, choose a silicone-free shampoo designed to target the issue and ensure you have the right option for your hair.
We recommend:
For dry hair, try Kérastase Spécifique Bain Riche Dermo-Calm. This hypoallergenic, silicon-free shampoo is designed specifically to soothe sensitive scalps while nourishing your hair.
For normal hair, opt for Kérastase Spécifique Bain Vital Dermo-Calm. This cleansing shampoo is specifically for normal hair. Silicone-free and hypoallergenic, it soothes the scalp while cleansing. Itching is reduced and it gives your hair a light, airy feel.
For irritated roots try Kérastase Spécifique Cure Apaisante. This  concentrated 4-week treatment eases scalp discomforts such as itchiness, irritation, or inflammation – with instant results.
Then follow with Kérastase Spécifique Masque Hydra-Apaisant, an in-depth silicone-free scalp treatment that soothes and hydrates. Ideal for all hair types and treating sensitised scalps. This masque leaves hair supple, the roots of your hair feel refreshed and protected against external aggressors.
Dandruff concerns?
We recommend: Kérastase Spécifique Bain Anti-Pelliculaire. Bain Anti-Pelliculaire removes and treats the scalp preventing the recurrence of dry or oily dandruff for 8 consecutive weeks. The silicone-free formula cares for your scalp as well as your strands.
We also recommend: Kérastase Spécifique Cure Anti-Pelliculaire is an intensive, concentrated 4-week anti-dandruff treatment to treat and prevent flaking, itching and redness for lasting and visible results.
Follow with the conditioner of your choice. Try to distribute the product on the mid-lengths and ends of your hair rather than directly onto your scalp.
Oily Scalp?
We recommend: Redken Scalp Relief Oil Detox Shampoo. This professional quality formula delivers highly absorbing micro-sponges to absorb excess oils and purify the scalp and hair. It balances the pH level of your hair and scalp while thoroughly purifying and cleansing.
Follow with Biolage Scalpsync Cooling Mint Conditioner. This weightless, soothing, mint conditioner is designed to deeply cleanse and purify. The calming and antibacterial properties of mint leaf revive with a cool refreshing sensation while cleansing scalp and hair of excess oil.
Need to protect from product build-up?
We recommend: Biolage Clean Reset Normalizing Shampoo. It is created specifically to reduce build-up. It cleanses your hair and removes impurities without stripping any natural oils. It's perfect for all hair types, and paraben-free. As it also removes chlorine it's great for swimmers.
Like more professional care?
We recommend: In-salon treatment. Consulting with your stylist or hair care expert is the best way to look after your scalp and learn what's right for your hair. Hina Bhatti, senior stylist from Rodney Wayne Eastridge was a finalist for Editorial Stylist of the Year at the 2018 Fashion Hair awards. Hina advocates the holistic approach as essential for hair health. "One of most important parts of looking after your scalp is using the right product to suit your needs while also ensuring you use it the right way. One of my favourite products is Kerastase Masquargil, this is a deep clarifying clay mask and it suits most hair types. It is done in the salon and it's designed to cleanse and detox your scalp. You feel refreshed and revitalised. Your hair feels light, bouncy & full of vitality."
You'll find Rodney Wayne stylists and technicians are expertly trained to care for the health and integrity of your hair. The massage you experience as part of your Rodney Wayne cleanse is superbly relaxing and it also stimulates circulation for your follicles. A regular head massage is not only a great way to pamper yourself, this luxurious service can do wonders for the beauty of your hair.
Visit your Rodney Wayne salon for a complimentary consultation or book your appointment here.