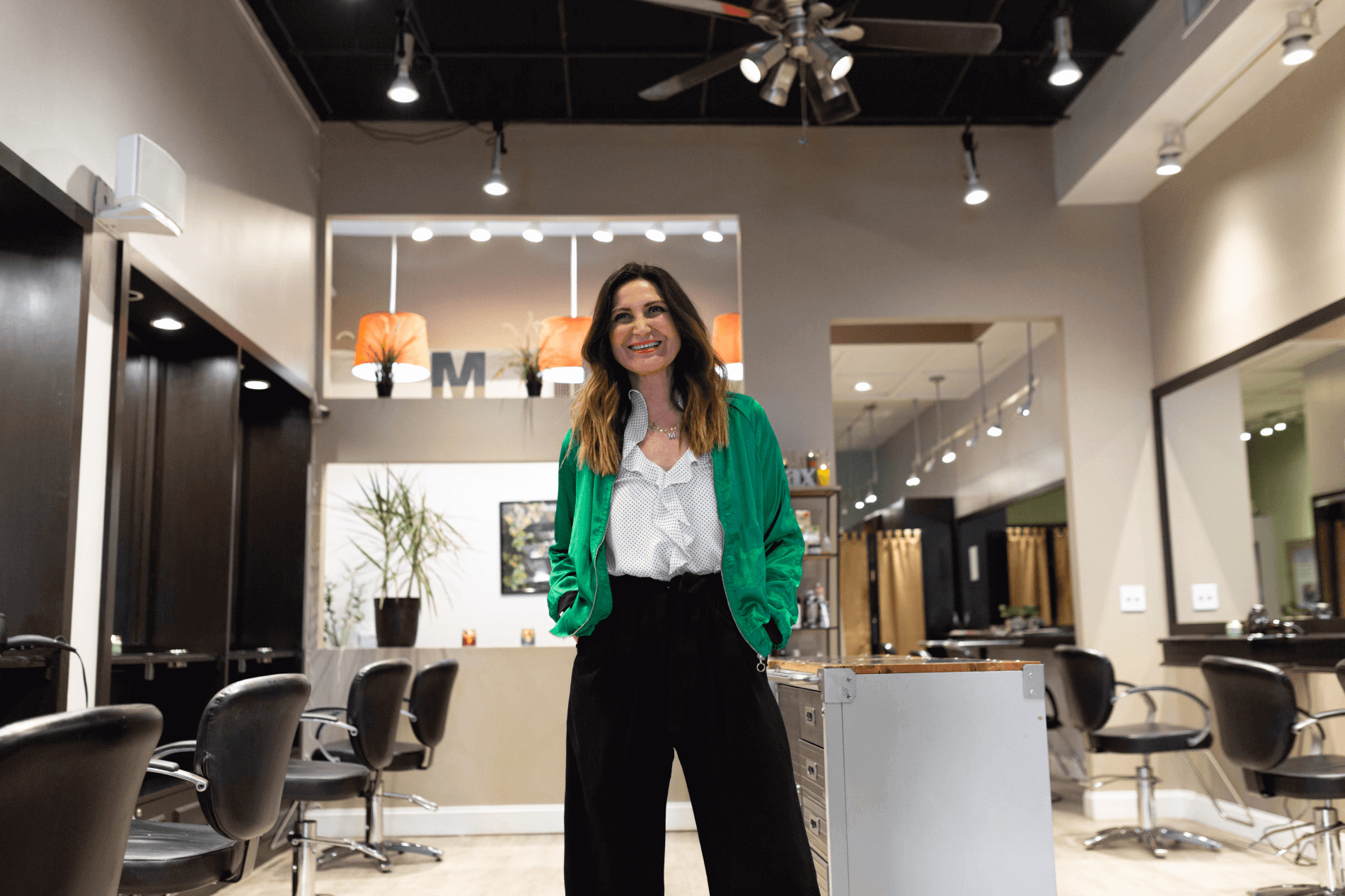 This month we sat down with the team at Rodney Wayne to ask what it takes to be a successful Rodney Wayne Franchisee. While the team of franchise owners is diverse, and the road to success has been different for each of them, there were some attributes that stood out as universal.
1. Being a true people person at heart
From delivering exceptional customer experiences to supporting and growing team members. A drive to put people at the heart of your business is a must. As Rodney Wayne states "In our business, we don't do bad haircuts or bad colours. If we stuff up it is because we haven't listened well enough to the customer's wishes. That's why we sit down and .have a talk with them before we even start."
2. The smarts to succeed in business
Business Management skills, organisational skills, and a willingness to take the guidance and support offered are pivotal. Owning a Rodney Wayne salon is a true partnership. If you are clear about your business goals, we can help you to achieve them. As Bethlehem franchise owner Ashley states "Everyone wants to help me achieve my goals. The training and support we get from Rodney Wayne is just astounding".
3. A positive, hard-working attitude
Attitude is everything. With positivity and hard work this formula has proven to succeed time and time again, for more than 40 years, and shows no sign of slowing.
Owner of Rodney Wayne Pakuranga and Sylvia Park, Gaye, showcases her attitude as she advises future business owners to "… just go for it". She says "I've never looked back. It's given me a fantastic life and it doesn't feel like working. I love it!"
One attribute many people are surprised to learn is that you don't need skills with scissors. Whilst you will meet many franchisees who have experience in the industry, you don't need to be a hairdresser to take on a Rodney Wayne franchise.
As Rodney Wayne franchisee Verónica told us "even though hairdressing is a completely new industry for me, I feel like probably 90% of what goes on is completely transferable. It doesn't matter what industry you come from, there are a huge amount of things that apply to any business type. So it didn't take long for me to feel like I had been doing this for a long time."
If you are motivated to explore your franchise future, we encourage you to get in touch. Take the first step NOW by filling in our form: Franchise – Rodney Wayne