We all want good hair days, and GHD creates the world's most wanted, state-of-the-art hair styling tools. With recent new releases – stylers, wands and hairdryers – it's natural to ask which are the right GHD tools for your hair goals. To help you make the right choice, Newton Cook, Rodney Wayne Education and Creative Director, shares his picks and tips. Newton also just happens to also be a member of the GHD ANZ Style Squad. So follow Newton's expert advice to find the best GHD for your hair type and hair goals.
GHD STYLERS
Having stood the test of time and constantly innovating, GHD stylers are brilliant multi-use tools. Your selection largely depends on the length and type of your tresses.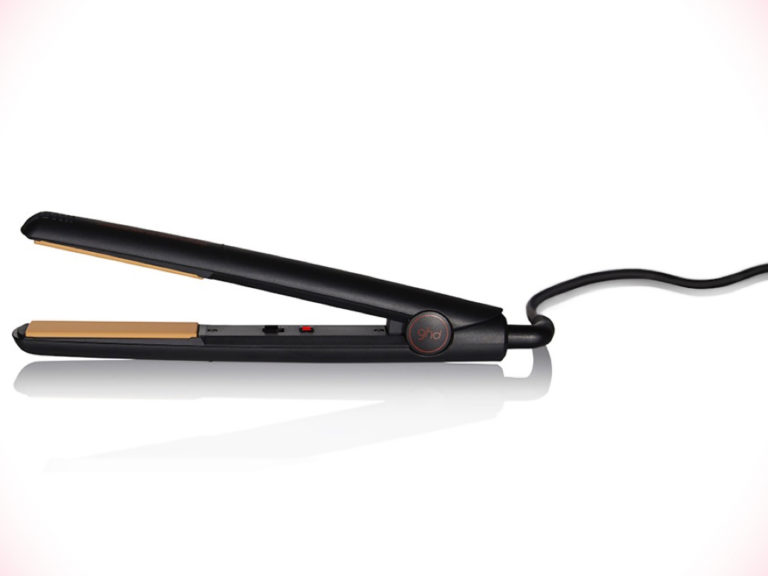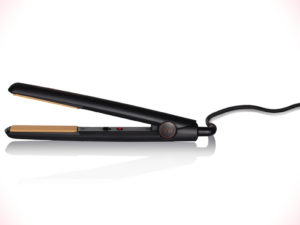 GHD IV Original (All hair types.) – This is the original styling favourite. Newton believes it's the ideal entry-level tool. 'It uses ceramic heat technology, working at the optimum styling temperature of 185ºC to deliver kind-to-hair styling, ensuring shiny, sleek results and a long-lasting finish. The GHD IV Original is a great introduction to achieving professional results at home.'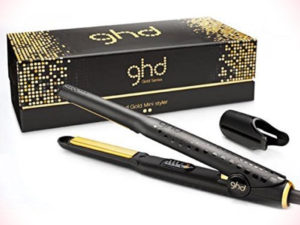 The GHD Mini (Shorter hairstyles, short curls, and fringes.) – Newton crowns this the ultimate styler for short hair and statement fringes. 'For quick, easy styling of shorter hairstyles and fringes or creating those tight bouncy ribbon curls, the GHD Mini has all the tech-goodness of the Original but with ½ inch plates, which makes it the perfect GHD for shorter lengths.'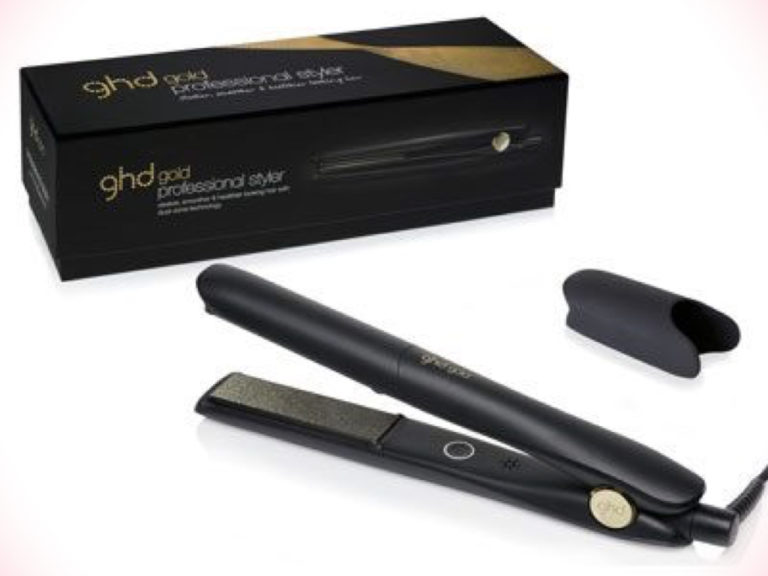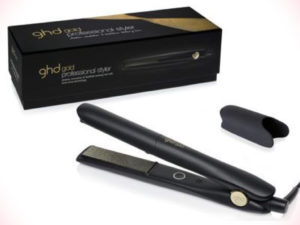 GHD Gold (Waves, curls, and super sleek styles) – With Dual Zone Technology, designed to deliver optimum styling for any look. 'Firstly, the GHD Gold is a go-to for creating bends and waves.' Newton also recommends it 'if your hair is on the normal to fine side.'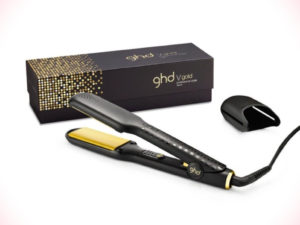 GHD Max (Long, thick hair.) – Magic for thick hair, with 2" wide plates for quick, easy styling and beautiful results. 'The GHD Max is perfect for people with thick or coarse hair and those who haven't yet found a styler that will smooth their hair in a decent amount of time,' enthuses Newton. 'I love to use this styler to create big soft waves in thicker hair.'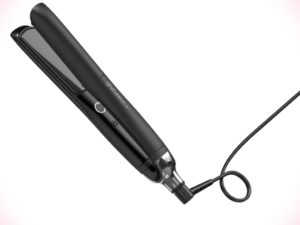 GHD Platinum+ (All hair types.) – The ultimate styler for every look. This is the first Smart Styler that predicts the needs of your hair as you style. It provides a flawless finish, personalised to you. A big fan, Newton deploys the Platinum+ to create the sleekest smoothest shiniest hair, and recommends to anyone 'who has had their original GHD styler for years and is looking to invest and upgrade.'
GHD HOT BRUSHES
They're saviours if you want a quick style refresh, or struggle with untameable, frizzy hair. Newton states, 'Hot brushes are a must-have addition to your home hair kit. They save time, detangle, straighten, and increase shine all at once.'
GHD Rise (The volumizing hair hero you have been waiting for.) – This volumising hot brush is the latest innovation to be released. 'The perfect tool to give you volume at the roots and achieve the salon quality blow wave from the comfort of your home.' Newton believes 'The GHD Rise is ideal for anyone with a bob wanting that smooth look and to really bend the ends under, or for anyone with a curtain or side fringe'.
GHD Glide (The brush that broke the internet.) – This hot brush tames and smooths dry locks quickly and effortlessly leaving you with more time to do other things in the morning. Newton loves the GHD Glide 'for second-day hair, or for someone who wants to straighten every day but doesn't necessarily have the time. It's also great to have by your side for the endless frizz battle.'
GHD CURLERS
If you're a fan of the curler but not the process, GHD curlers allow you to create an infinite array of curls and waves with just a slight tilt of the hand. A wand or a tong? Newton's here to help…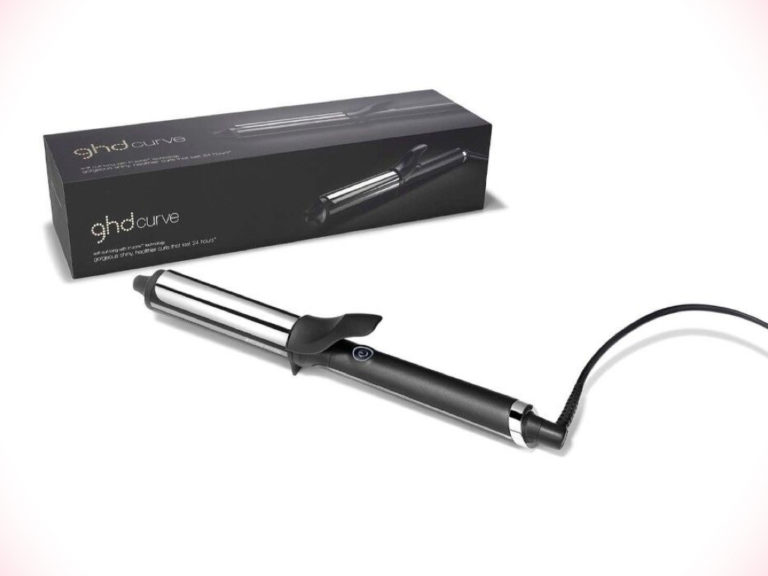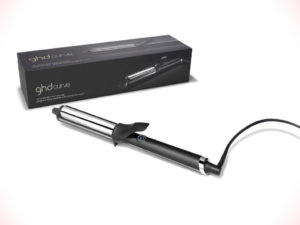 GHD Soft Curl Tong (Big bouncy waves.) – With a large barrel to create volume and tumbling soft waves on longer hair, Newton recommends the Soft Curl Tong for 'if you are wanting to achieve big bouncy waves and curls in your hair. So simple for even a novice to use, the clamp makes it easier to give the hair tension, so the hair does not slip off the barrel.'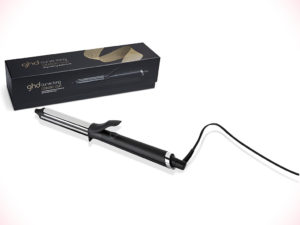 GHD Curve Classic Curl Tong (Consistent classic curls and volume.) – A medium barrel to create consistent curls for classic style and volume, even on shorter hair. The looks Newton loves to create with this tong are 'the classic blow-dry set for enhanced body and volume, and that textured beachy L.A wave. With the smaller barrel, this tool is perfect for all lengths'. Newton recommends the Curve Classic Curl Tong as a great all-rounder.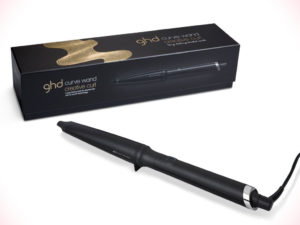 GHD Curve Creative Curl Wand (Tousled and beachy texture.) – A tapered wand for all hair lengths. 'This wand is a great tool to whip up some quick easy curls. Because the barrel tapers at the tip, I find it makes it easier to wrap the ends completely around.' The Creative Curl Wand lives up to its name if you need to refresh second-day curls by defining a few pieces around the face that have dropped out overnight.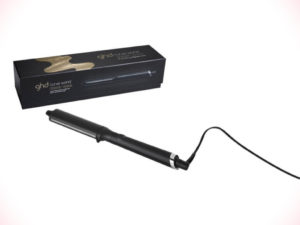 GHD Curve Classic Wave Wand (Waves and glamorous movement on longer hair.) – Newton's self-confessed favourite tool to create the luxurious big 'S' waves. 'The oval shape of the Curve Classic Wave Wand makes it great for longer hair. I also love the flat surface which helps press down those pesky fly always that tend to hang around the parting of the hair.'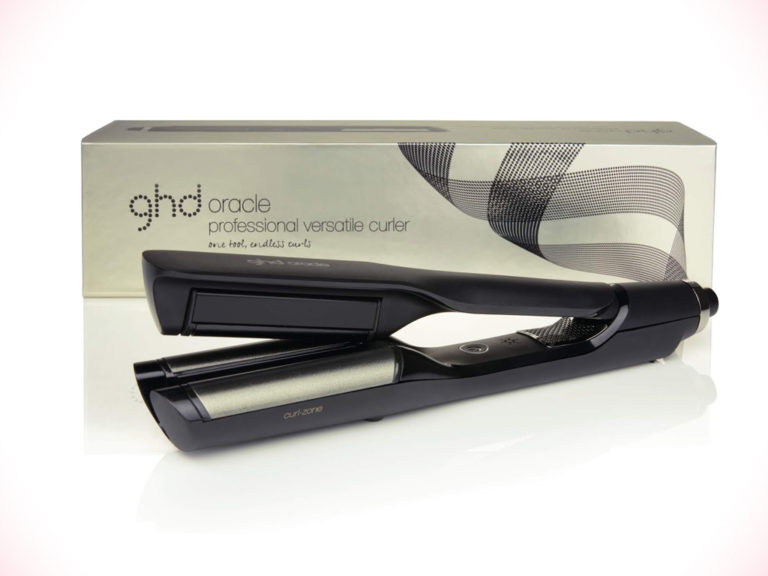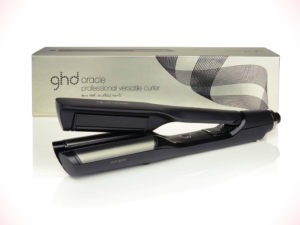 GHD Oracle (Professional quality, endless curls.) – Described as the first curler that allows you to create an infinite array of curls with just a slight tilt of the hand. This breakthrough in styling technology opens up endless curling possibilities. Newton believes the GHD Oracle is also ideal, 'If you've tried everything and just cannot create a curl. No matter which section of hair you're styling, a slight tilt or change of angle will have you creating a variety of different curls and waves.'
GHD HAIR DRYERS
If you haven't experienced the joys of a GHD hair dryer, free yourself from the flyaways that result from cheaper options and get quick, effortless drying with anti-frizz results.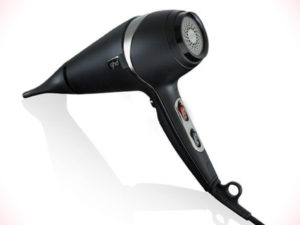 GHD Air (The hair dryer with a difference.) – Its powerful pro-strength motor and patented removable air filter deliver high-pressure air flow for super-fast drying. The advanced ionic tech gives a smooth salon-style finish in a fraction of the time. Newton states, 'The GHD Air is an awesome all-rounder, perfect if you're transitioning to your first professional hair dryer. You'll notice the difference in drying time and anti-frizz when first using the Air.'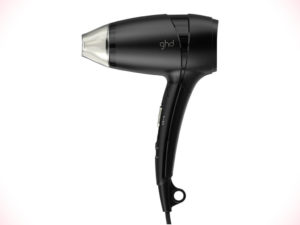 GHD Flight (For salon style, on-the-go.) – This is the ultimate travel dryer with half the weight of the ghd Air but packing an impressive 70% of the power. Newton recommends the Flight, 'If you travel a lot for work, want to look hot in holiday pics, or you just can't face the standard hotel or gym dryer.'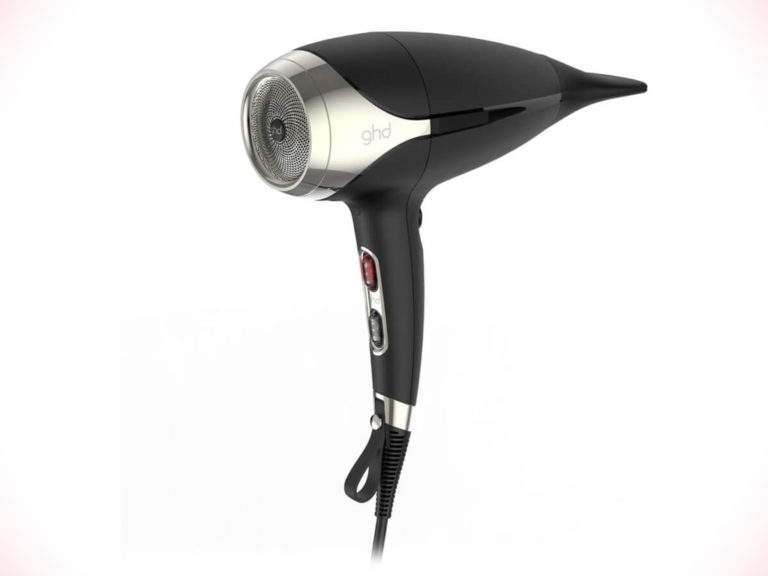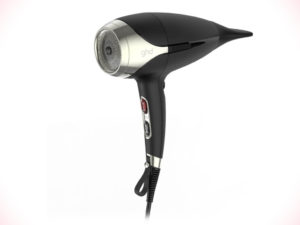 GHD Helios (Power and control.) – Newton's favourite hairdryer right now. 'Not only does it dry the hair faster, but there are less fly-aways, it's lighter in weight and the shine it leaves on the hair is amazing. In conclusion, head for the Helios if you're looking to upgrade your current hair dryer, or if you're struggling to get shine and style results from your old dryer.'
EARN REWARDS AT RODNEY WAYNE
When you shop at Rodney Wayne salons or Shampoo 'n' Things you can earn Rodney Wayne Rewards*. They're rewards that can go towards services and products at both Rodney Wayne and Shampoo 'n' Things. Plus you get access to extra special offers and exclusive products. So shop guaranteed genuine GHD with us and treat yourself as well as your hair.
*Not available for online sales. Ts and Cs apply.