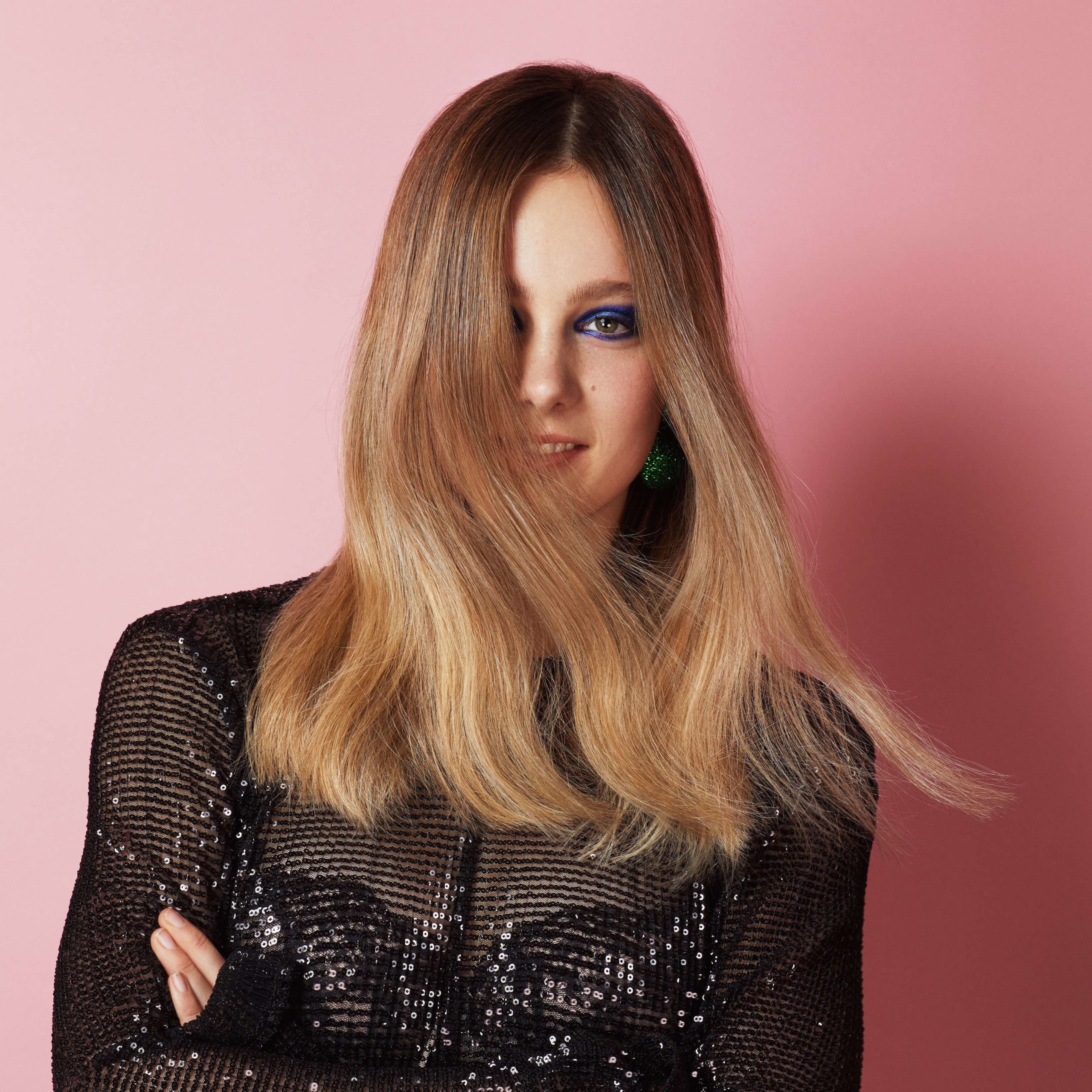 Summertime is all about spending easy carefree days outside in the warm sunshine enjoying regular dips to cool off. These idyllic days are to be enjoyed, but how do we minimise the havoc they can wreak on our hair? Luckily Newton Cook, our Rodney Wayne Creative and Education Director is on hand with some really easy tips and tricks for healthy summer hair.
Summer Hair Colouring
Colour is often top of mind and getting the perfect summer tone high on the priority list. Newton says 'I am loving the bespoke freehand lightening from our stylists, allowing for blonde depth and dimension in all the right places. Of course, any lightening treatment at this time of the year can add stress to your tresses. Booking in for a Smartbond service is the easiest way to keep your hair at its healthy best. This is best done with your gloss service every 4 weeks to make sure your toner for your blonde is looking as fresh as it was when you first left the salon.'
Summer Hair Care
Newton is the first to admit keeping hair at its best during summer doesn't just happen. Keeping hair healthy while battling the sun, swimming pool chemicals and endless humidity can be tricky. There can be a risk of leaving colours stripped and looking raw and undone. 'Kerastase Soleil Aqua Seal is a must to help protect your hair from the UV/Chlorine/Seawater. This is a game-changer when it comes to preventing damage', says Newton. A fluid-cream with a waterproof effect, almost like a swimming cap, it protects your hair against water and sun aggressions, making a noticeable difference.
Another one of Newton's tips is to plan your hair for the week. With the focus on friends and family and taking the stress out of what can be a really busy time, a small amount of planning can cut down on time spent styling and ensure your hair is looking its absolute best with as little effort as possible. Newton's simple plan can be as follows:
Day 1 – a smooth blow wave with volume. Choose either the Dyson Supersonic™ or ghd hairdryer or go for a ghd travel dryer if travelling
Day 2 – Style with confidence using one of your ghd tools
Day 3 – A loose textured high pony paired with a hair accessory to add a bit of glam to your week
On Day 4 – Wash and repeat as necessary.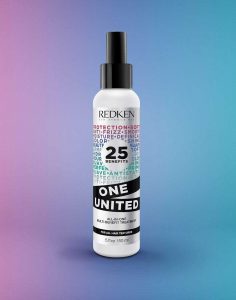 Are you more a wash and wear kind of gal but don't like the feeling of product in your hair? An essential haircare item to add to your regimen is the Redken One United Spray. 'With 25 benefits under its belt, it's hard to single out why I love it but its ability to detangle, soften as well as prevent frizz would be 3 of the things I love the most', says Newton.
Summer Styling
A fresh cut is an easy way to update your look and make sure those ends are in tip-top shape. Enjoy your moment in the sun this summer with the new breezy cut 'the COB', (Curvy Bob). By combining the length of a bob with a slight curve in the hair, this has the hair sitting just off the shoulder once styled and leaves you feeling free and glamorous. The length sitting just off the shoulder means you don't get the blanket of warmth from the hair on you, and the curve in the hair adds effortless body without too much widening at the sides. Another summer favourite of Newton's is the Vertical Curl, 'Definitely ask your stylist to try a vertical curl, a great changeup and keeps everything elongated and long, maintaining your length but having the softness of waves to texturise your hair'.
Earn Rewards and Shine all Summer
Every time you receive a service or shop at a Rodney Wayne salon or Shampoo 'n' Things store you can earn Rodney Wayne Rewards. They're points* that go towards your hair services and hair care products. You'll also get access to special offers and exclusive products.
So with a bit of planning, summer treatments and the right products you can beat the heat and keep your hair looking healthy and at its absolute best all season long.
*T+C's apply. Rewards not available for online sales.