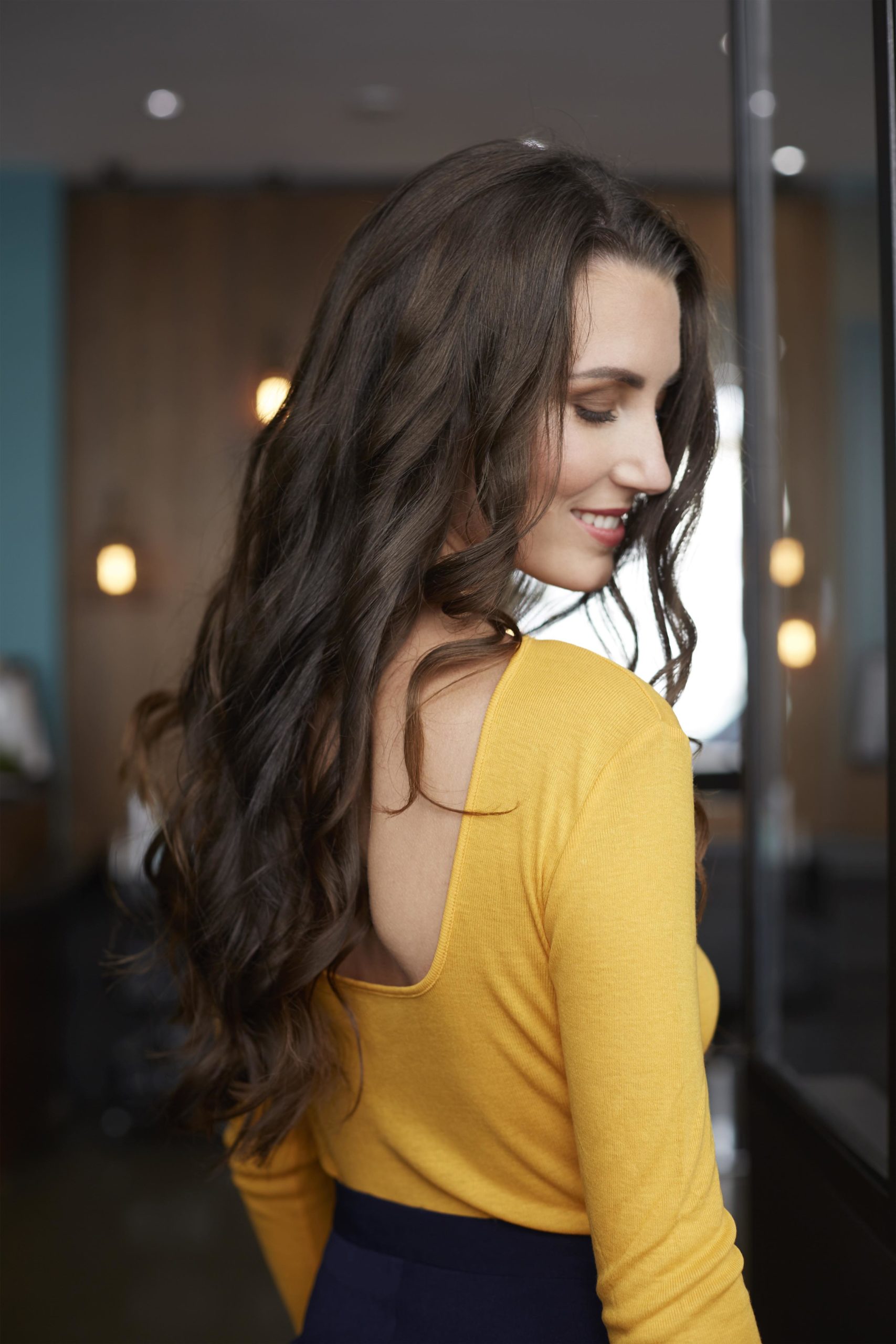 Winter is well and truly here, and with it comes a myriad of challenges for our hair. Wind and rain are obvious factors but we can also be caught out by the drying effects of indoor heating, hat hair and even the change of tone in our skin. To help your hair look and feel fabulous all season follow these top winter hair tips from our creative director Richard Kavanagh and the Rodney Wayne Artistic Team.
1.  Go for a fresh new colour
When your skin colouration changes from less time in the sun, your hair colour should also change. If you're consistent with your colour and don't change it often, consider having a slightly warmer, darker tone for winter. If you normally opt for a light brown shade, perhaps look at richer chocolate. And if you've been considering a different look, winter is the perfect time to go for that colour change. Nothing lifts you out of winter's doldrums like a fresh new you!
2. Regular haircuts
Just because you're wearing hats and hiding from the weather doesn't mean you should neglect your hair's health and vitality. Regular trims keep you and your hair feeling fresh and if you're thinking about a new look, why not book now and crop those locks to make it easier to manage around bulky winter clothes.
3. Nourish your hair
Protect your hair from the worst of winter with a Kérastase Fusio Dose treatment. An in-salon Kérastase Fusio Dose ritual is a mix of luxury and therapy for your tresses. Each custom designed treatment instantly and lastingly transforms hair. Book now and ask your stylist about the best Fusio treatment for you.
4. Repair heat damaged hair
Indoor heating and heat pumps are an efficient way to maintain a comfortable temperature. But if you spend hours sitting in a room or office with a heat pump on high it can have a serious drying effect on your hair. You can prevent and repair dry and sensitised strands with Kérastase Nectar Thermique.  This professional quality nourishing heat protecting cream instantly resurfaces and smooths with a thermo-sealing action. Your hair is left feeling soft and shiny.
5. Keep a hairdryer handy
Get yourself a super-fast drying hairdryer and keep it at work in case of winter hair emergencies. The ghd® Air hairdryer delivers high-pressure air flow coupled with innovative ionic technology for reduced frizz and fewer flyaways. The salon quality ghd® Air technology maintains the health and integrity of your hair by decreasing exposure to heat.
6. Winter hair emergency kit
Keep an emergency hair kit at work, you never know when you'll get caught in a downpour. And nothing ruins your day like a soggy do. Keep a brush, a hairdryer, some hair ties, bobby pins and your favourite winter styling products in a kit at work.
7. Reward yourself
Make winter wonderful with a well-chosen treat. When you choose to buy a product or receive a service at Rodney Wayne salons or Shampoo 'n' Things you can earn Rodney Wayne Rewards*. They're rewards that can go towards services and products at both Rodney Wayne and Shampoo 'n' Things. Plus you get access to extra special offers and exclusive products.
You receive 3 points for every $100 you spend on services and gift vouchers, and 4 points for every $100 you spend on retail products.
Once you've earned 10 points you'll get a $10 reward to redeem for services or products from brands like Kerastase, L'Oreal Professionnel, Redken, Matrix, and ghd on your next visit. It's that simple!
Simply provide your name, email address and phone number next time you visit and you're on your way to looking and feeling fabulous for winter and beyond.
*Terms and Conditions apply.