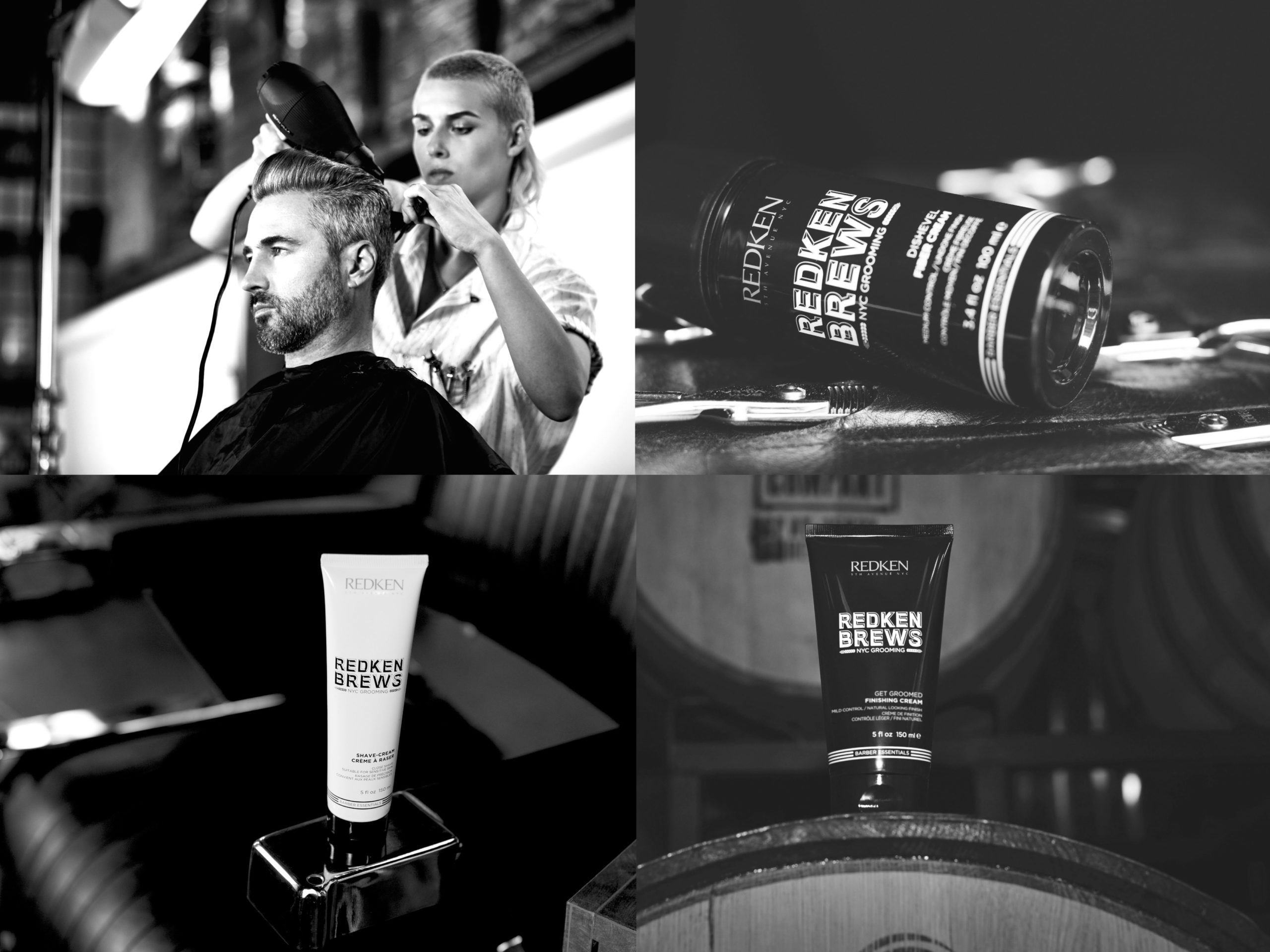 REDKEN BREWS. NYC CRAFTED. BARBER INSPIRED.
Building on it's Redken for Men grooming line, Redken introduces Redken Brews. This exciting collection of New York crafted, Barber-inspired haircare. The range includes styling, shave and skin care formulations that will enhance hair, face and body care.
With malt for added hair strength and nourishment, the Redken Brews range features a 3-in- 1 shampoo, conditioner & body wash. Perfectly suited for your gym or travel bag!
Also included in the range is a pomade, beard oil and Redken Brews Daily Shampoo, named one of GQ UK's Best New Grooming Products.
Richard Kavanagh, Rodney Wayne creative director and Redken ambassador says, "For years men have been wanting a bespoke range. One they can get prescribed to them by their hair stylist. Now it's here. It smells like a man's range, it looks like a man's range."
Redken Brews is the complete solution for the well-groomed man. You can get your hands on Redken Brews now at Rodney Wayne salons and Shampoo 'n' Things stores or shop online here.
RODNEY WAYNE REWARDS YOU
When you buy a product or service at Rodney Wayne salons or Shampoo 'n' Things you can earn Rodney Wayne Rewards*. They're rewards that can go towards services and products at both Rodney Wayne and Shampoo 'n' Things. Plus you get access to extra special offers and exclusive products.
You receive 3 points for every $100 you spend on services and gift vouchers, and 4 points for every $100 you spend on retail products.
Once you've earned 10 points you'll get a $10 reward to redeem for services or products from brands like Kerastase, L'Oreal, Redken, Matrix, and ghd on your next visit. It's that simple!
Simply provide your name, email address and phone number next time you visit and you are on your way to looking and feeling even more fabulous.
*Terms and Conditions apply.