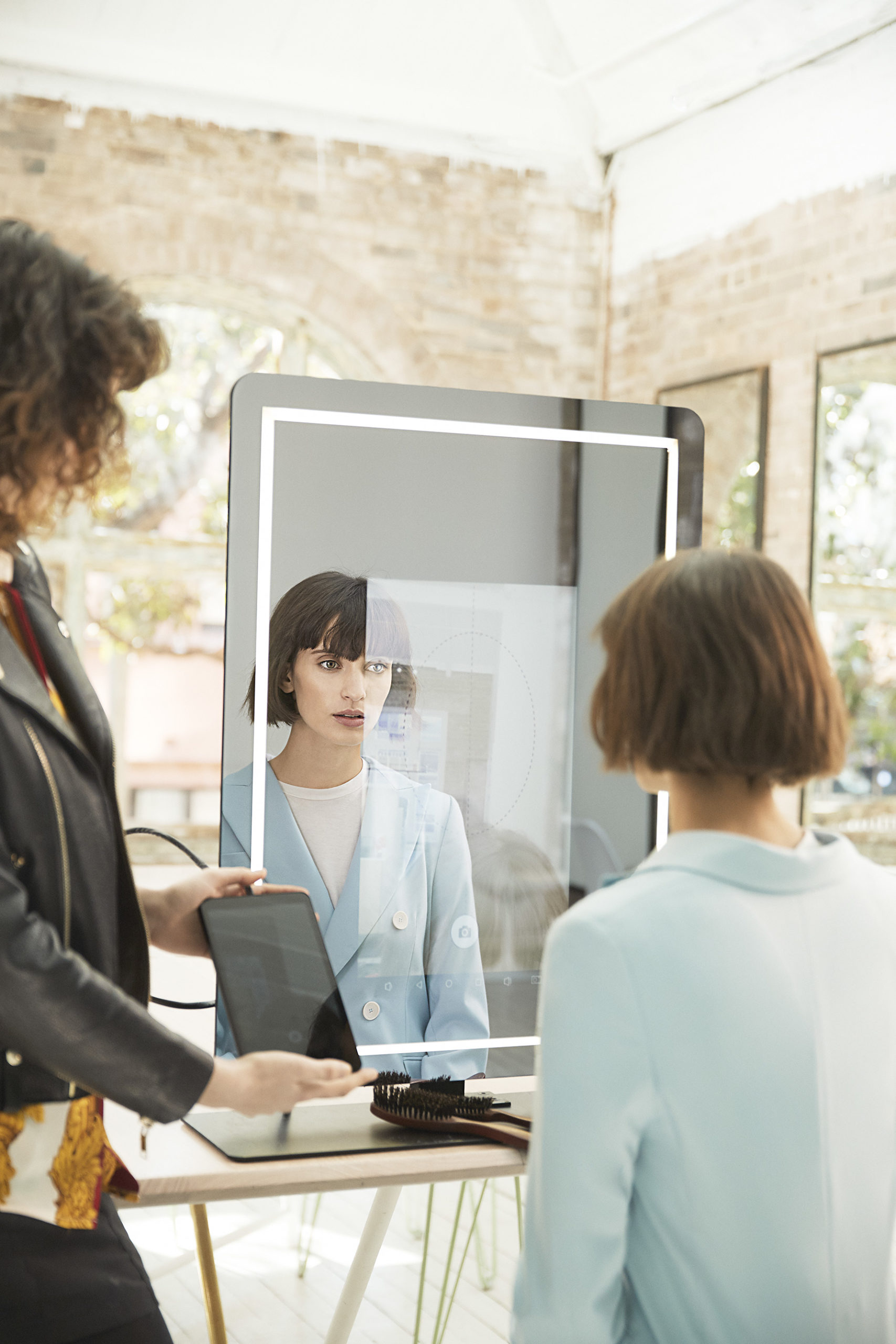 The future is here! Piiq Digital and Rodney Wayne today announce the global launch of the revolutionary mirror technology at Rodney Wayne Fort Street, Auckland.
What is Piiq?
Co-created by award-winning stylist and Rodney Wayne Creative director Richard Kavanagh, the Piiq pod is a world-first. A digital mirror with embedded consultation software, a built-in camera and integrated beauty lighting. It empowers the stylist to provide a unique customer experience, allowing them to better understand and realise your hair goals.
Kavanagh enthuses, "This is a game-changer. Its a smart mirror for a smarter consultation and will totally transform your salon experience."
The system uses facial recognition to conduct a face shape analysis in order to identify celebrities with a similar face shape. It then presents prospective styles and cuts to suit your shape. The system also records a colour history and provides suggestions for your ideal hair regime.
Why use Piiq?
The Piiq mirror substitutes the usual reflective glass with a reflective digital interface. Piiq allows you to discover more about your unique hair requirements and even share a selfie of your new look. You can order products right from the pod, to take home from the salon or have delivered to your home or office.
Where can I experience Piiq?
You can book your Piiq consultation now at Rodney Wayne Fort Street in Auckland.  Or pop in and take a peek at one of the pods in action! Piiq is piloting exclusively at Rodney Wayne Fort Street, Rodney Wayne Albany, Rodney Wayne Sylvia Park as well as Rodney Wayne Manners in Wellington and Rodney Wayne Riccarton in Christchurch before rolling out to salons around the world later in 2019.