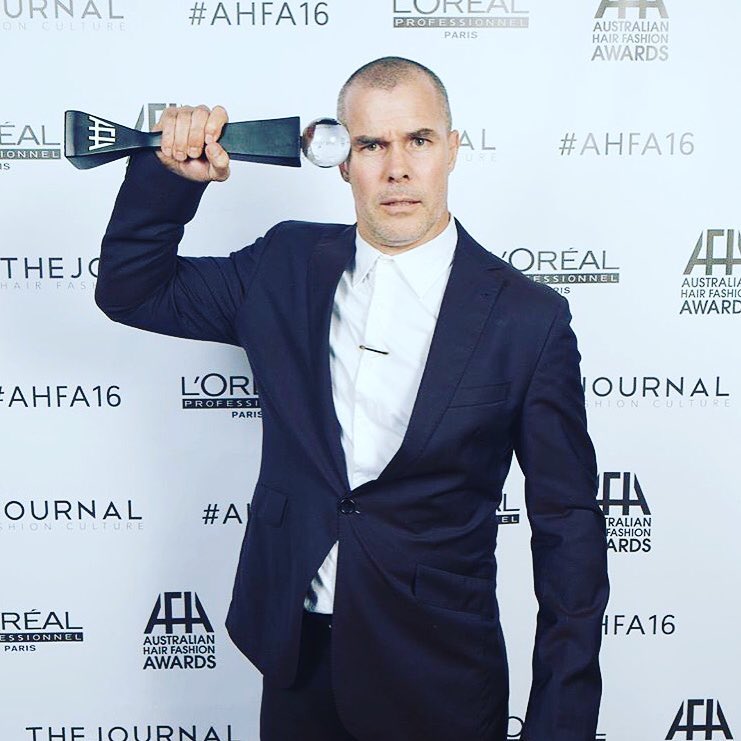 We are so proud to announce that Richard Kavanagh our Creative Director and leader of the Rodney Wayne Artistic Team, has been awarded Session Stylist of the Year at the Australian Hair Fashion Awards. We hope you'll join us in congratulating him on this awesome achievement.
He's what Richard has to say about the creativity that drives him:
"It's essential to define the aesthetic and your personal style. It's what sets you apart from the rest and makes you uniquely valuable. At the same time you have to constantly evolve and improve."
Richard tips to aspiring stylists; "Get really good at the basics. Be flexible. Pay attention to everything, and smile."
Richard Kavanagh is recognised as one of the world's top session stylists. He is global ambassador for Redken and styles for fashion weeks and hair and fashion magazines around the world. Richard leads the Rodney Wayne training programmes and ensures our award-winning hair stylists and colourists are at the forefront of hairdressing and the hair industry.