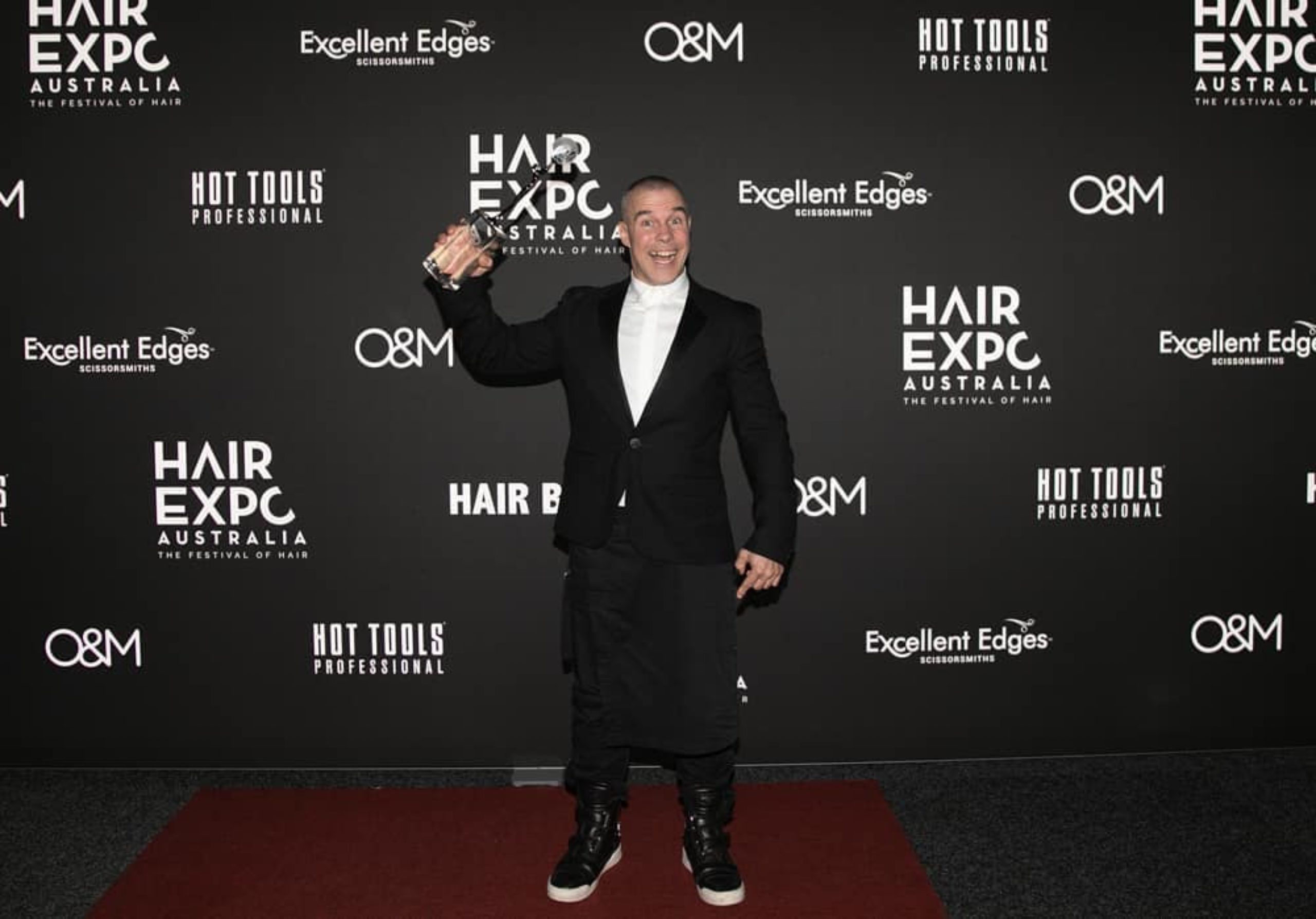 Rodney Wayne Creative Director, Richard Kavanagh, has just won 'Session Stylist of the Year' at the Hair Expo awards in Australia. Its the fifth time he has won this award.
The New Zealand born, globetrotting stylist says hair is his life, "If I'm not on set styling hair for a shoot or fashion show, I'm planning education to help grow other stylists or creating innovations to help advance the industry."
After nearly twenty years in the industry, he's still completely infatuated with hair and how it enhances and creates characters. "What makes a successful session stylist is the ability to interpret a client brief by understanding what they are trying to say through their character."
Kav pours his energy and enthusiasm into his clients' hair. He also trains the Rodney Wayne Artistic Team, who then share the skills, energy and enthusiasm with Rodney Wayne stylists and technicians around New Zealand. "I'm humbled to be able to work on a coaching program for such an elite group of artists. This talented crew help the wonderful guests we see every day at Rodney Wayne feel fabulous."
Congratulations to Richard Kavanagh, who adds 'Session Stylist of the Year' to his list of credits for 2019 including working with Armani and Vanity Fair, and Margaret Zhang for the cover of Bazaar China, as well as local designers like Zambesi, Huffer and Stolen Girlfriends Club at New Zealand Fashion Week.