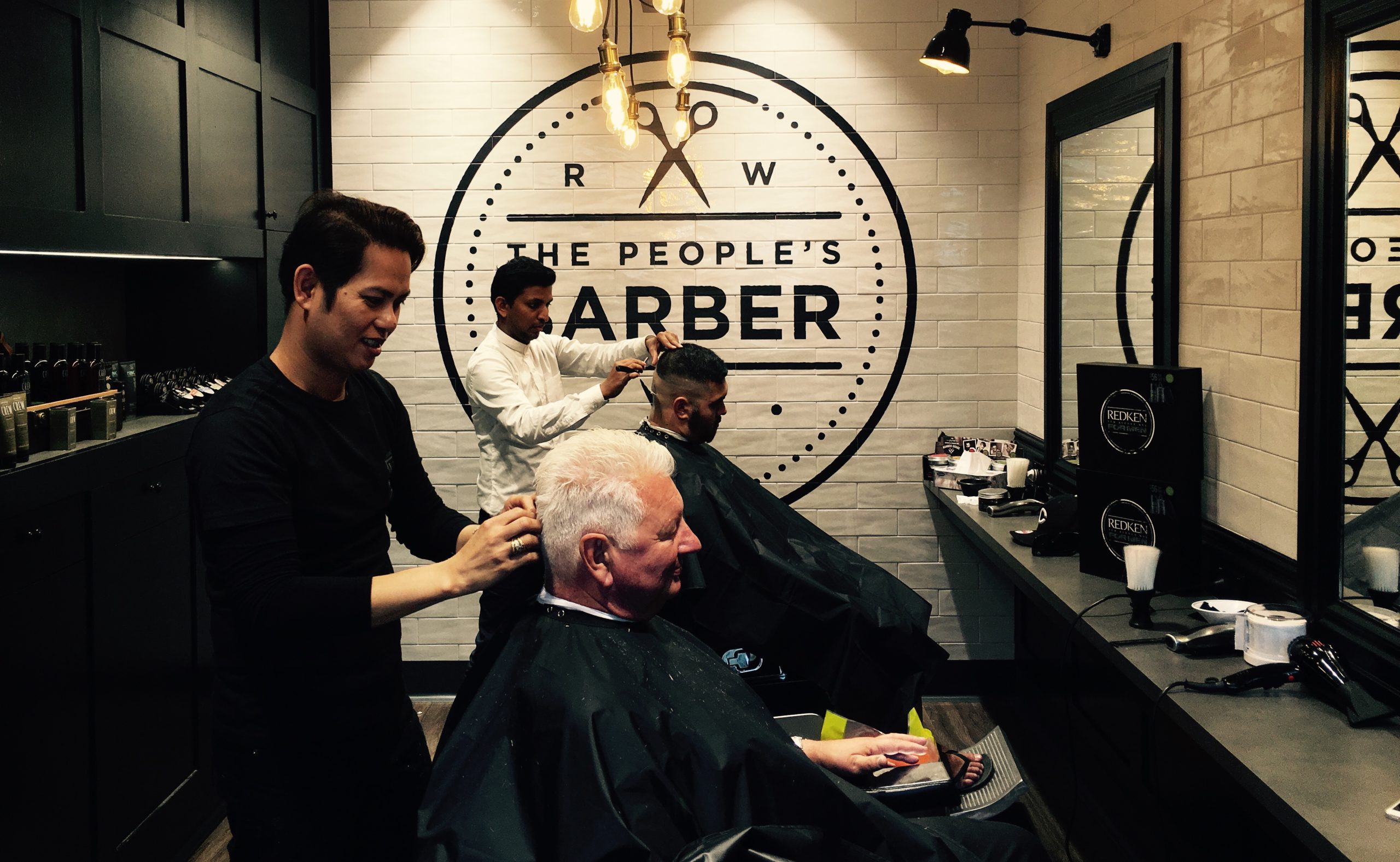 New Zealand's leading hair salon brand, Rodney Wayne, launches Rodney Wayne Barber at Westfield Manukau City.
Situated next to its sister businesses, Rodney Wayne Barber completes a triumvirate of premium hair care at Westfield Manukau. The business joins the Rodney Wayne salon, which has been beautifying Manukau clients for over 15 years, and Rodney Wayne Shampoo 'n' Things, which provides New Zealand's most extensive range of professional-standard haircare products.
Rodney Wayne calls the new service 'The People's Barber."
"We built the Rodney Wayne brand on the promise "We Listen. We Care," says Rodney. "Many of our customers have been asking for a barber-style service with our signature premium quality service and professional-level products for a while now, so this is really a response to our clients' wishes."
All Rodney Wayne barbers are rigorously trained to to the brand's national standards, and Redken for Men and L'Oreal Profesionnel haircare products are used in-store and recemmonded for home-care.
Clients can also take part in the Rodney Wayne Rewards loyalty program, which earns them points with each visit that they can redeem on future services or products.