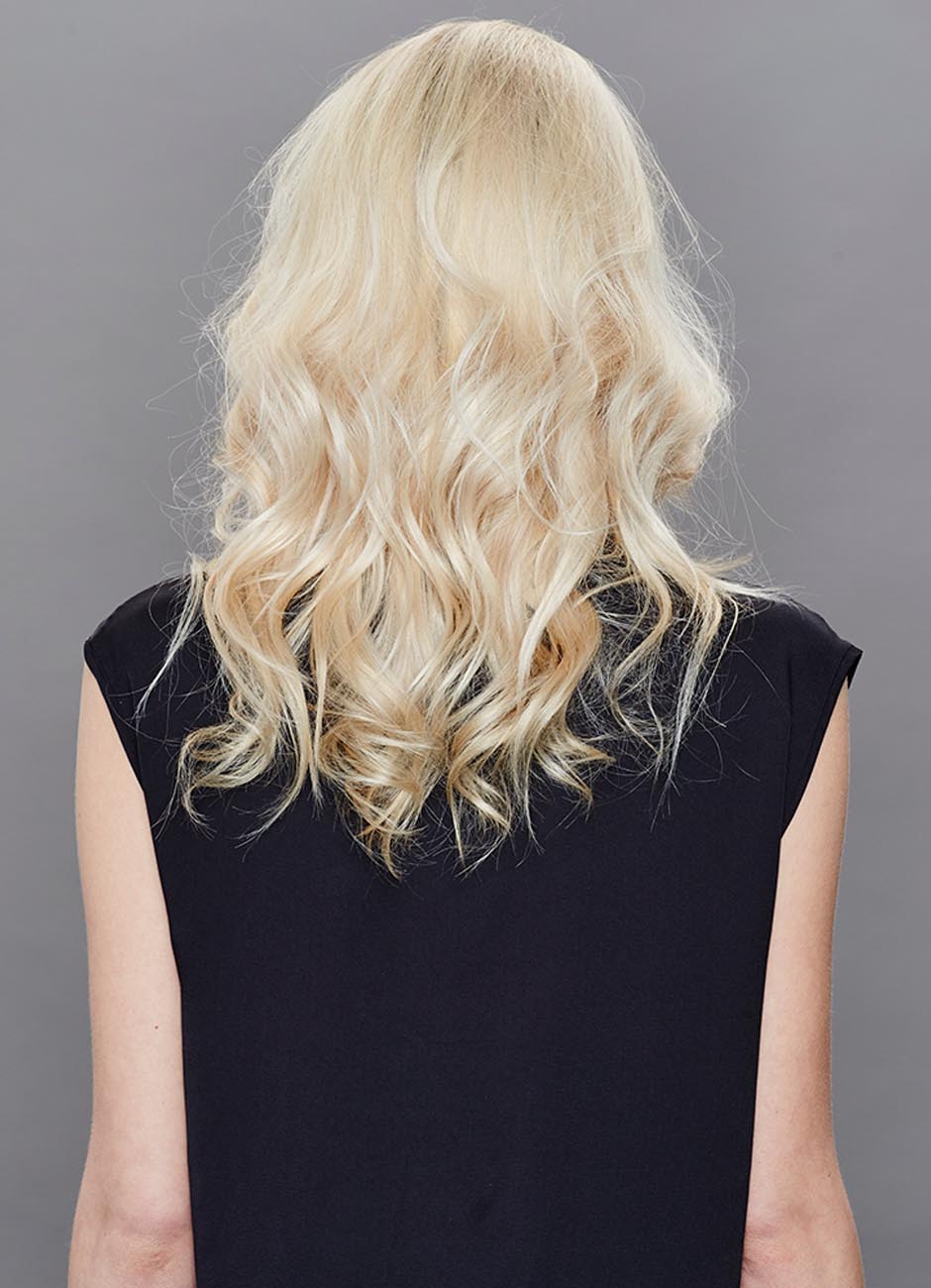 Ever noticed how more and more people are able to regularly transform their colour, and still have strong, healthy, shiny hair? The Rodney Wayne SmartColour service, powered by L'Oreal Professionnel Smartbond is the treatment that is revolutionising hair and beauty.
Strong, Smooth, Shiny Hair
When you next visit your Rodney Wayne salon, ask about our SmartColour service and discover the difference it can make to your hair.
The SmartColour service is created to colour and care for your hair with L'Oreal Professionnel Smartbond. Developed after years of research, Smartbond is added by your hair technician into your colour or pre-lightener. It protects hair from damage and actually strengthens your hair during technical services. So you can look after your hair and achieve the look you want.
Smartbond will make your hair feel softer and smoother to the touch while extending the life and lustre of your hair colour.
Rodney Wayne creative director Richard Kavanagh says that the Smart Colour service allows you to have the hair colour you want while keeping your hair in optimum condition; "The bonds of your hair are strengthened from the inside, so your hair is stronger, softer and shinier. You can have a new hair colour and your hair feels better than ever."
You can see more from Richard Kavanagh here.
We Listen and We Care
You are welcome to visit any Rodney Wayne salon for a complimentary consultation. You can talk with a stylist to learn more about what the SmartColour service do for the health of your hair. And you are free to discuss how you want to enhance the beauty of your hair.
Book Your SmartColour Service for Strong, Smooth, Shiny hair!
Experience the benefits of a SmartColour service for yourself. Visit a Rodney Wayne salon at any time for a complimentary consultation or book your next appointment now.
Rodney Wayne Rewards
Every time you buy a product or service at Rodney Wayne and every time you shop at Rodney Wayne Shampoo 'n' Things you can earn Rodney Wayne Rewards*. They're rewards that can go towards services and products at both Rodney Wayne salons and Rodney Wayne Shampoo 'n' Things. Plus you get access to extra special offers and exclusive products.
You receive 3 points for every $100 you spend on services and gift vouchers, and 4 points for every $100 you spend on retail products.
$10 Reward
Once you've earned 10 points you'll get a $10 reward to redeem on services or products from brands like Kerastase, L'Oreal, Pureology, Redken, Matrix, ghd on your next visit. It's that simple!
Simply provide your name, email address and phone number next time you visit and you are on your way to looking and feeling even more fabulous.
*Terms and Conditions apply.