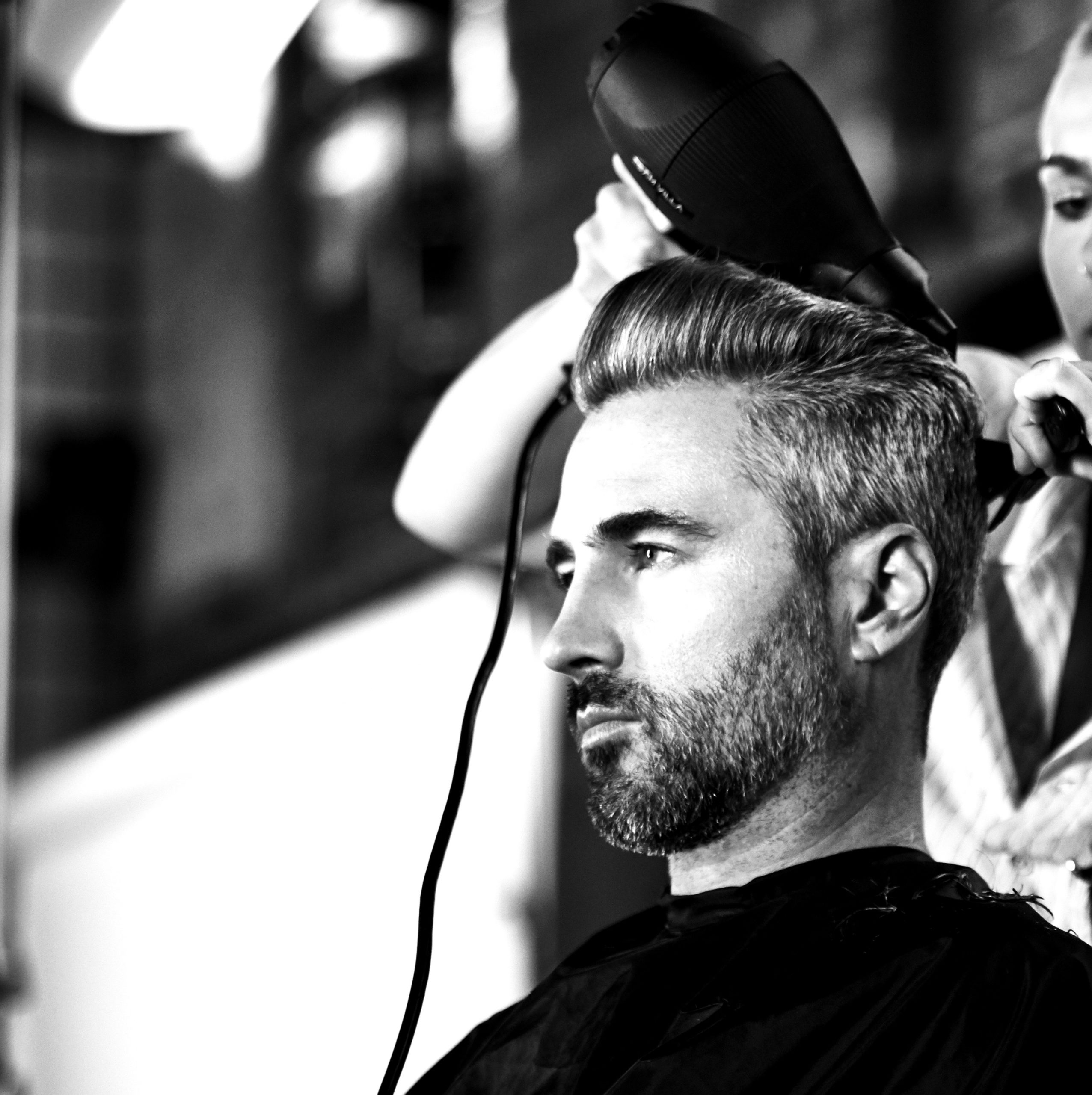 Your Father's Day Gift Guide
Finding the perfect Father's Day gift can be a challenge. The gift of great grooming is a sure way to make the day special so let's help those family heroes look and feel their super-best!
Richard Kavanagh, Rodney Wayne creative director, and Australian Session Stylist of the Year winner says: "My grandad always told me that a well-dressed gentleman should have a haircut every two weeks. That way he never looks like he needs a haircut, and he never looks like he just had a haircut. Sage advice for the modern man and that was from an article he said he read in GQ in the 60s!" Kav adds, "Nothing beats a regular haircut. And with today's array of styles and colours, styling products and treatments, it's so easy to treat your special someone to the ultimate in Father's Day pampering. Like a visit to Rodney Wayne!"
To make choosing easier, follow these top five Father's Day gift ideas selected by Richard Kavanagh and the Rodney Wayne Artistic Team:
1: Redken Brews 3-In-1 Shampoo, Conditioner & Body Wash
Great for the gym or travel bag! This barber inspired 3-in-1 shampoo, conditioner & body wash is designed to be the only product needed in the shower. Made with malt for added hair strength and nourishment, it cleanses and softens hair and skin, from head to toe, for all-over freshness. $33.50 RRP. Shop in salons and stores or online here.
Bonus Gift! Purchase any two Redken items and receive a complimentary Federation Scarf gift too! Federation is one of New Zealand's most iconic street fashion brands. The unique design aesthetic and quality construction have built their reputation. This is a limited edition, available while stocks last. It's designed to be worn by men and women and is this season's must-have accessory. You just need to decide who gets it.
2: Redken Brews Shave Cream
This dermatologist-tested shaving cream is designed to provide protection for an extra close shave and smooth finish. The ultra-hydrating formulation leaves skin feeling smooth and moisturised. It allows a close, comfortable shave, without irritation. Redken Brews Shave Cream is suitable for all skin types, including sensitive skin. Perfect for the sensitive types. $33.00 RRP. Shop in salons and stores or online here.
3: Matrix Stylelink Over Achiever 3-In-1
Styling cream, paste or wax? Now you don't have to choose. Over Achiever is a strong hold 3-in-1 styling cream, paste and wax with maximum texture and a lasting hold. It helps create both classic and contemporary styles. Over Achiever spreads like a cream, texturises like a paste and holds strong like a wax. The re-workable formula is never tacky or sticky. $25.00 RRP. Shop in salons and stores or online here.
4: Moroccan Oil Treatment
Another perfect gym bag fit, travel companion. Moroccanoil Treatment is the product that pioneered oil-infused haircare and is so handy in the 25ml size. Infused with antioxidant-rich argan oil and gloss enhancing vitamins, this transformative treatment speeds up drying time and boosts shine – leaving hair nourished, smooth and ready for action. $33.50 RRP. Shop in salons and stores or online here.
5: Rodney Wayne Gift Voucher
A Rodney Wayne gift voucher opens up a host of ways to look and feel great. Vouchers can be redeemed at Rodney Wayne Salons and Shampoo 'n' Things stores throughout New Zealand. From $20 to $200 – you choose the value and they get to choose how they'll treat themselves. And if styling or product advice is needed, our stylists are experts at listening and providing tailored advice. Shop in salons and stores or online here.
Buy The Gift Then Get The Rewards
It's nice to be appreciated. As well as receiving compliments for your great gift buying, you can pick up an added bonus from Rodney Wayne.
When you buy a product or service at Rodney Wayne salons or Shampoo 'n' Things you can earn Rodney Wayne Rewards*. They're rewards that can go towards services and products at both Rodney Wayne and Shampoo 'n' Things. Plus you get access to extra special offers and exclusive products.
You receive 3 points for every $100 you spend on services and gift vouchers, and 4 points for every $100 you spend on retail products.
Once you've earned 10 points you'll get a $10 reward to redeem for services or products from brands like Kerastase, L'Oreal, Redken, Matrix, and ghd on your next visit. Simply provide your name, email address and phone number next time you visit and you're on your way to looking and feeling even more awesome.