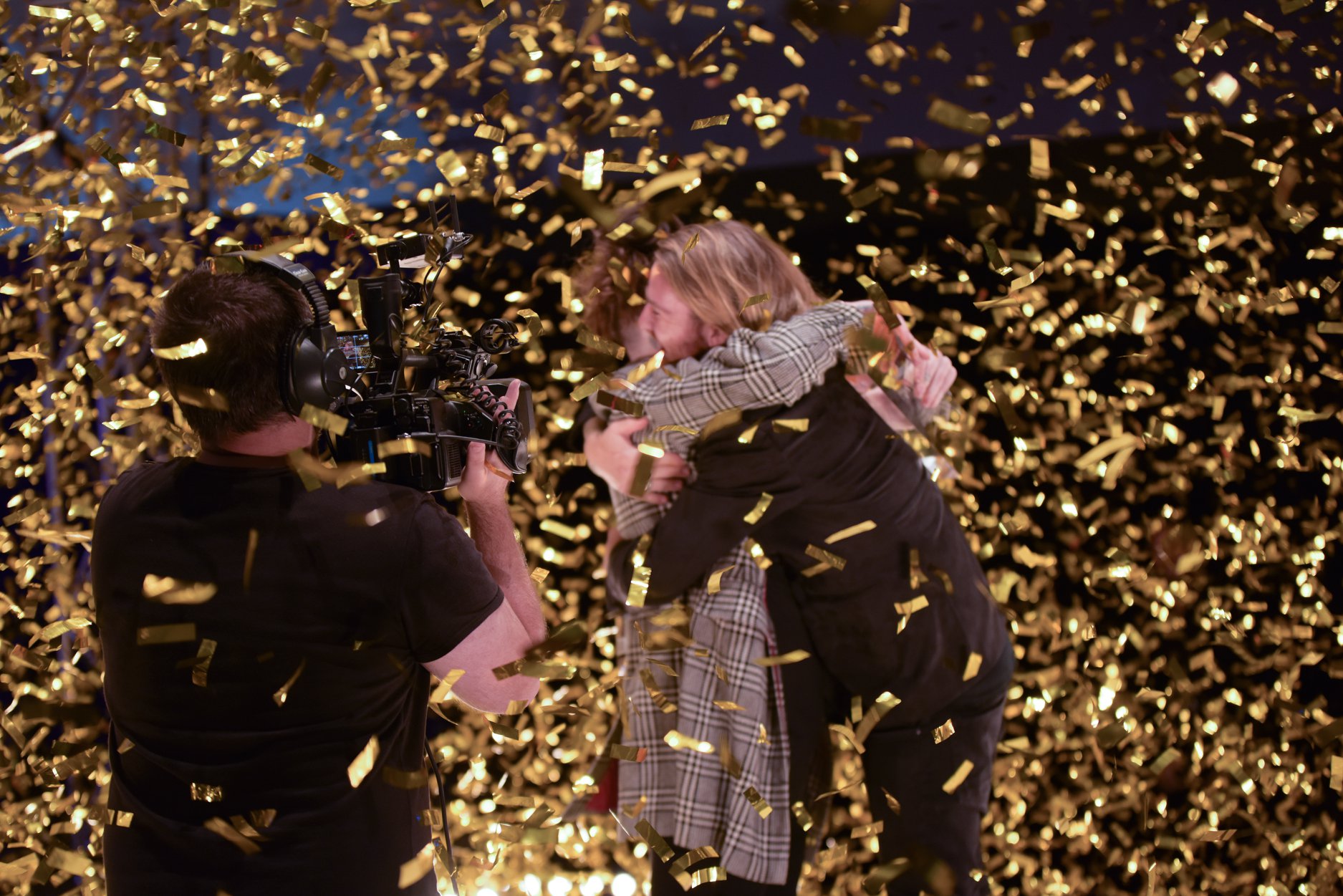 Winner of Hairstylist of the Year at the Fashion Hair Awards 2018 is Andrew Cobeldick from Rodney Wayne on Manners  
A panel of international judges including reality TV star and hair salon educator Tabitha Coffey selected Rodney Wayne stylist Andrew Cobeldick as Hairstylist of the Year at the 2018 Fashion Hair Awards.
Coffey said she was blown away by the calibre of portfolio work the judges had to select from.
As part of his prize, Cobeldick from Rodney Wayne in Wellington, wins a feature in Remix magazine. He will get to work at New York Fashion Week.
Rodney Wayne also had 5 other finalists in the Fashion Hair Awards. The tally makes Rodney Wayne the most awarded salon brand at the prestigious event. Work was judged on cut, colour and commercial appeal.
A Winner and 5 Finalists from Rodney Wayne
Finalists for Hairstylist of the Year:
Milly Briant from Rodney Wayne Fort Street
Quaanita Barthis, Rodney Wayne Whangaparaoa
Finalists for Editorial Stylist of the Year:
Hina Bhatti, Rodney Wayne Eastridge
Kevin Price, Rodney Wayne Albany
Lizzie White, Rodney Wayne Bethlehem
Winning stylist Andrew Cobeldick says; 'It's an absolute honour to have won NZ Hairstylist of the Year. I've dreamed to be the best since I started hairdressing and never thought it would be possible. The best feeling is knowing that I'm just doing what I love and trying to make everyone feel beautiful. Want to be the very best version of who you are every single day? Come see me!'
Andrew adds, 'It's also an unreal feeling when your best mates in the company are right there with you as finalists and no matter what the result, we all had each other's back 100 percent. It's amazing to be part of the Rodney Wayne team because they love and support you every single day. They not only want YOU to be the best but everyone around you and this shows – with how many others in the family were right there with me at the top!'
Styled for Success
The success across the Rodney Wayne salons is the result of a vision set by Rodney Wayne and Rodney Wayne Creative Director Richard Kavanagh. Kav recently won Session Stylist of the Year at The 2018 Australian Hair Fashion Awards.
Richard Kavanagh provides a range of guidance and coaching programmes. The aim is to build brilliance across the teams to develop expertise.
Kav says: 'For the past 8 years I've worked with Rodney Wayne to evolve the culture of excellence and hairdressing skills. Mentoring key members of the staff through an artistic team program, creating a self-empowered growth and development approach, and providing international opportunities for exposure to creative at the highest level of fashion has been key.' Kav enthuses, 'I'm absolutely thrilled by the results – with six finalists across two categories. And to see Andrew, who has been my right-hand man for the past three years at New York Fashion Week, Australian Fashion Week, and on shoots for Vogue and Harpers Bazaar, take the win, and be named New Zealand Hairstylist of the Year was the icing on the cake. I'm so happy for Andrew, all the finalists and the entire team at Rodney Wayne. When you dedicate yourself to your craft you can achieve anything.'
The inaugural Fashion Hair Awards were presented by L'Oréal Professionnel at a two-day event hosted by The Collective NZ.
Like to get your own winning look? Book now with one of our talented team at a Rodney Wayne salon near you.
Like to know how it feels to win? Want to learn more? Simply follow these links to get more of the story from TV3's AM show, RadioNZ (scroll to the end of the link) and the New Zealand Herald's Viva Magazine.
Rodney Wayne Rewards You
Did you know you could earn Rodney Wayne Rewards*? They're rewards that can go towards services and products at both Rodney Wayne and Shampoo 'n' Things. Plus you get access to extra special offers and exclusive products.
You receive 3 points for every $100 you spend on services and gift vouchers, and 4 points for every $100 you spend on retail products.
Once you've earned 10 points you'll get a $10 reward to redeem for services or products from brands like Kerastase, L'Oreal, Redken, Matrix, and ghd on your next visit. It's that simple!
Simply provide your name, email address and phone number next time you visit then you are on your way to looking and feeling even more fabulous.
*Terms and Conditions apply. Image courtesy to The Collective NZ.