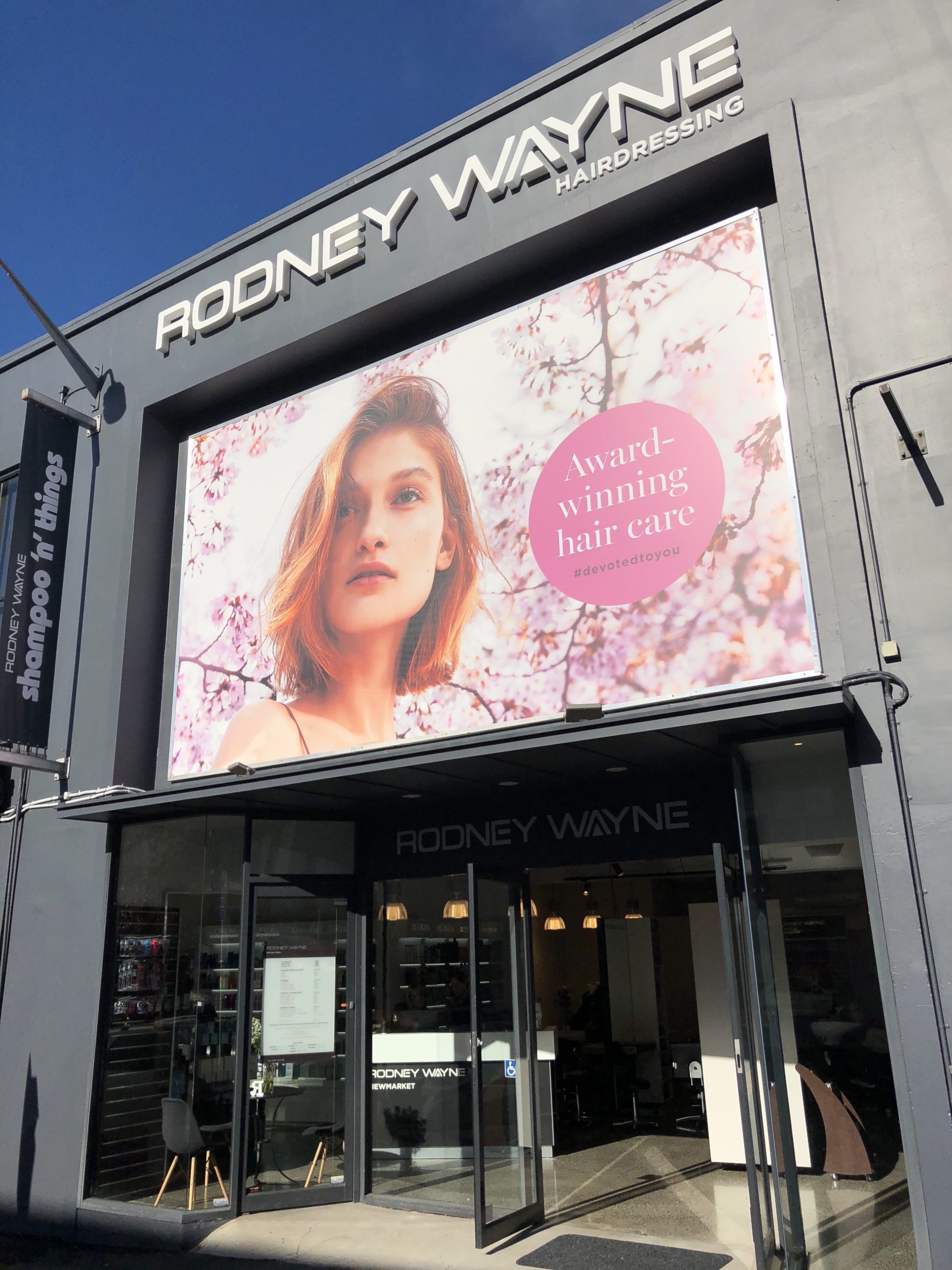 New Zealand's most awarded hair salon and hair care experts are back in Newmarket. We are delighted to announce the opening of our new Rodney Wayne Newmarket hair salon and Shampoo 'n' Things store in 2 Balm Street, Newmarket. (Between Broadway and Nuffield Street)
You may know Newmarket as the fashion capital of New Zealand, and we are so thrilled to be back in this heart of style and beauty in Auckland.
You are invited to visit our talented team for award-winning haircare, expert hairstyling, professional hair colour services and expert advice. And you can take home your favourite professional quality hair care products like L'Oreal Professionnel, Kérastse, Redken, Pureology, ghd, more. You can shop with confidence knowing that all our products are guaranteed genuine.
Rodney Wayne Newmarket hair salon – Devoted to you
We've become New Zealand's number one hair salon brand because we put you first. At Rodney Wayne, we believe that everyone is uniquely beautiful. We are dedicated to creating a look that's right for you as well as your lifestyle. All our teams are trained to enhance the natural beauty of your hair without compromising the health or integrity of your hair.
You can be rewarded too
When you receive a service at Rodney Wayne or shop at Shampoo 'n' Things you can earn Rodney Wayne Rewards*. They're points that can go towards services and products at both Rodney Wayne salons and Shampoo 'n' Things stores. Plus you get access to extra special offers, exclusive products as well as the latest haircare news and tips. To join, simply provide your email on your next visit.
The experts at the new Rodney Wayne Newmarket hair salon truly do represent what is wonderful about the Rodney Wayne service.
You can catch up with the latest tips, tricks and trends by following us on Facebook, Instagram or Pinterest. Or simply pop into your salon and ask. Of course, we know your time is precious, so you can also book online here.